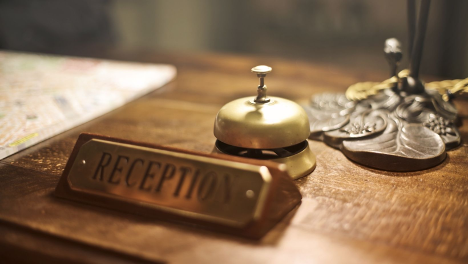 All companies employ profit-maximizing strategies, including hotels. Hotels and airlines gamble when they overbook, and most of the time, the strategy pays off. Other times it catches up to them.
For accommodations, sometimes overbookings occur from circumstances out of their control. For example, guests decide to stay longer.
Some lodgings will advise guests that they cannot extend their stay. Your goal is to put yourself in a position to obtain a room even when demand is high.
Business travelers expect to arrive at their accommodations and check in promptly. On rare occasions, you'll learn at the front desk that no rooms are available.
It's normal to feel panic when you hear those words. However, hotels have an obligation to guests; you have rights.
We outline seven hotel tips on how to deal with overbookings when you're at the hotel and how to prevent the situation.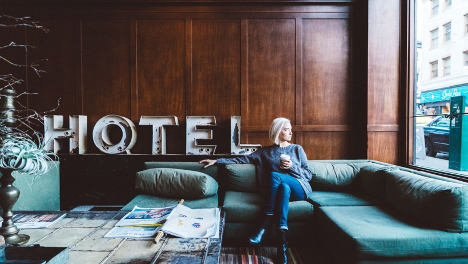 At the Hotel
Corporate travelers represent their companies and brands. Start the process by remaining calm at the front desk. Next, know your rights.
Know Your Rights
When hotels and airlines can, they will overbook their rooms and flights. Their goal is to maximize income. Part of the equation is accounting for potential no-shows and late arrivals that hover around 5% on average.
That's why it's important to book work with reputable accommodations that cater to business travelers. You don't have time to fall into the 5%.
Accommodation representatives must find guests comparable lodging at a different hotel within a reasonable distance. The good news is that the major chains own other places to stay in frequented destinations.
They may also work with a nearby boutique hotel where you can stay at no extra charge.
If you need help finding the best hotel chains, Hotel Engine offers some suggestions.
Speak with the Manager
When you find out that your hotel has no rooms available, speak with the manager. Some accommodations empower employees to handle the situation. Keep a level head on your shoulders and ensure that someone with decision-making power is handling the situation.
Moving you to an available nearby hotel will cost the overbooked one money; it cuts into its revenue and profit.
Thus, the final decision should come from someone authorized to complete the transaction.
Wait for a Response
Business travel does not equal a vacation. To arrive on time, some professionals must take the red-eye. Plus, preparing for meetings, training, and conventions on the way to them is common.
As you wait for the hotel to find a room onsite or transport you to another, remain patient.
Notify Your Office
Once the hotel reaches a decision, notify your office. First, advise them of the overbooking. Then, let them know the resolution.
If you move to another accommodation, your office needs to update the information on their end.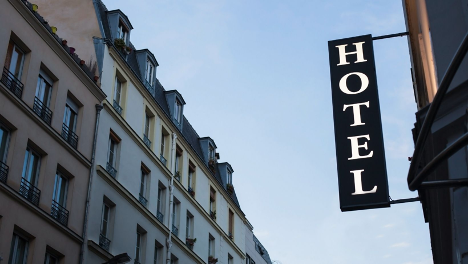 Before You Arrive
Can business travelers prevent becoming involved in this situation? Yes.
Let's look at some strategies.
Confirm Your Reservation
The size of the company will dictate who confirms the reservation – the traveler or the corporate travel planner. Nonetheless, avoid skipping this step.
Hotels use confirmations to estimate occupancy and schedule the staff. Things can still go sideways when you arrive. Confirming the reservation puts you on the priority list to obtain a room.
Emphasize the Reason for Your Stay
Amazon, Deloitte, and IBM made business travel lucrative for the hospitality industry. Their healthy budgets put corporate travelers on the radar of airlines, hotels, and ground transportation providers.
Solopreneurs and small companies have smaller travel budgets than the finance and tech giants. However, when you book, emphasize the reason for your stay.
It helps to let the hotel staff know that you will attend conventions, meetings, or training. Since you will find yourself around other business professionals, you indirectly provide word of mouth for the lodging.
If you have problems at check-in, you'll probably talk to others about it.
Become a Loyalty Member
Loyalty members receive priority for business and personal travel. To avoid dealing with overbookings, become a member of all the hotels that your company books.
In addition, develop a relationship with the onsite staff. These business relationships can help you obtain upgrades and rooms, even when demand is high.
Conclusion
Finding out your hotel has overbooked their rooms is cause for stress. However, you can prevent the situation. Even if it does happen to you, the hotel is obligated to rectify the situation. As a business traveler, you can receive preferential treatment, especially if you become a loyal member.