Most people, after a hard day at work, like nothing more than sitting on their couch and engaging in a sweet snack. There's nothing quite like indulging in a box of chocolates, but have you ever considered taking the experience up a notch by pairing it with a delicious glass of wine?
Yes, when you are eating something sweet and milky, the right edge can be cut by adding something tangy and slightly acidic- a bit like eating cheese and fruit. Of course, the right pairing can elevate both the wine and the chocolate, creating a delicious and memorable experience that many wineries and cheese clubs promote in their tours.
So, how do you recreate this experience at home without spending a fortune on wines and chocolates to get the right combination?
Choose the Right Wine
When it comes to pairing wine with custom chocolate boxes, it's essential to choose the right wine. In general, the wine should be sweet enough to match the chocolate but not too sweet that it overpowers it. An ideal rule of thumb is to pair darker chocolates with full-bodied red wines and milk chocolates with lighter, fruitier wines. If you are a fan of rosé wine, try to pair it with white chocolates or ones that have higher sugar content.
Consider the Flavors
The flavors of both the wine and the chocolate should complement each other. For example, if you're pairing dark chocolate with a glass of red wine, look for flavors that are similar or complementary, such as dark berries, coffee, or tobacco. Similarly, if you're pairing milk chocolate with white wine, look for flavors like vanilla, citrus, or honey.
Experiment with Different Pairings
Don't be afraid to experiment with different chocolate and wine pairings to find the perfect match. It's always a good idea to try different chocolates and wines to see which ones work best together, even if the experience can be a bit daunting and not always pleasant!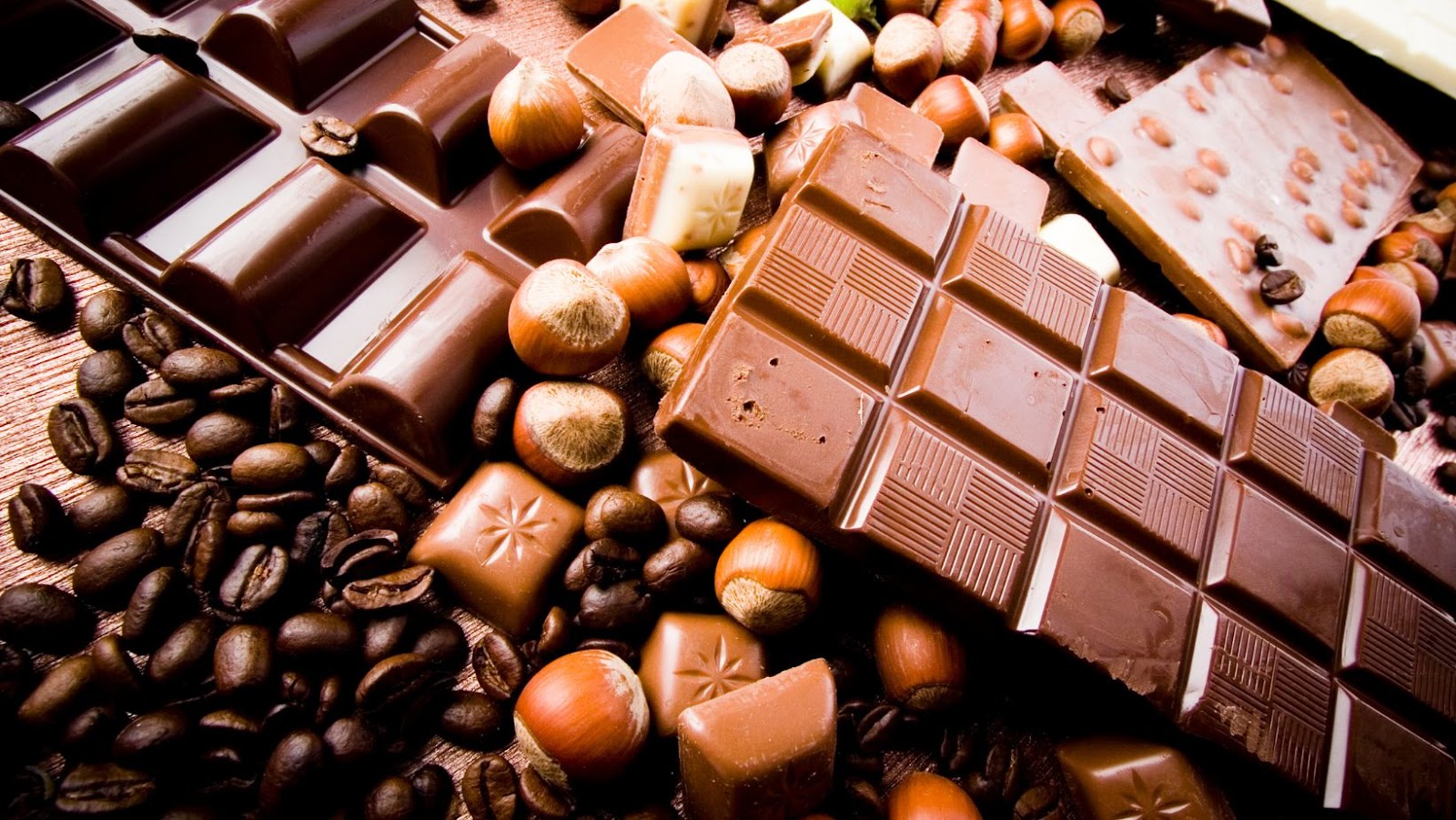 You may find that a specific chocolate pairs better with a different wine than you initially thought, or you may find that you have a penchant for a certain flavor combination that is outside the typical tastes.
Keep the Temperature in Mind
The temperature of both the wine and the chocolate can affect the pairing. In general, wine should be served slightly cooler than room temperature, while chocolate should be served at room temperature. If the chocolate is too cold, it can dull the flavors of the wine, and if the wine is too cold, it can dull the flavors of the chocolate. If you are doing this in the summer, you will need to plan ahead, as melted chocolate may not be what you were going for if it is kept at room temperature!
Use the Right Glassware
Using the proper glassware can also enhance the pairing experience. In general, use a glass with a wide bowl and a narrow rim for red wines and a glass with a slimmer bowl and wider rim for white wines.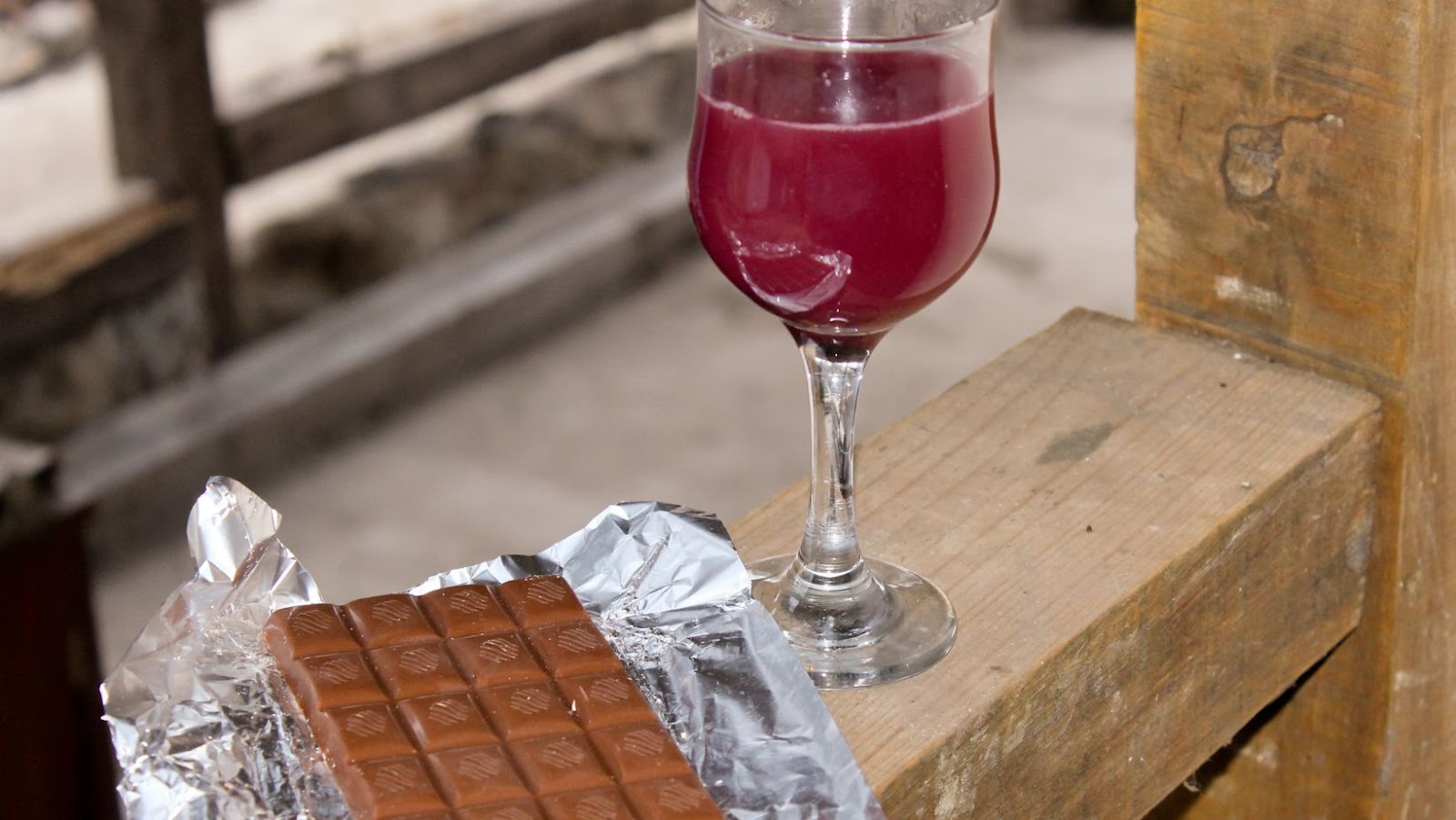 This allows the wine to breathe and the flavors to develop fully, and, of course, don't forget to swirl the wine to get the full aroma!
Pairing Examples
Now, onto a bit of a beginner's guide! Here are a few examples of wine and chocolate pairings to try at home.
Dark Chocolate and Cabernet Sauvignon – The rich, bold flavors of dark chocolate pair well with the full-bodied, tannic flavors of Cabernet Sauvignon.
Milk chocolate and Pinot Noir – The lighter, fruitier flavors of Pinot Noir complement the creaminess of milk chocolate.
White chocolate and Riesling – The light, sweet flavors of white chocolate pair well with the floral, fruity notes of Riesling.
Dark chocolate and Zinfandel – The intense flavors of dark chocolate are complemented by the bold, fruity flavors of Zinfandel.