Baidu's Apollo Go robotaxi service has arrived in Beijing, bringing autonomous vehicles to the public for the first time. Launching this service marks a milestone in the development of self-driving technology, and has the potential to revolutionize the transportation industry.
In this article, we will discuss the features of the Apollo Go robotaxi service, and how this service is planning to shape the future of urban transportation.
Overview of Baidu's Apollo Go robotaxi service
Baidu's Apollo Go robotaxi service is a fully autonomous ride-sharing solution launched in Beijing on November 17th of 2020. The service is available as an open platform for other companies to use and has been providing services since October 2019 in Changsha, Hunan province.
The Apollo Go robotaxi utilizes Baidu's deep learning and artificial intelligence (AI) technology, enabling it to detect and identify potential obstacles or danger ahead of time. The vehicles have high-precision lidar, radar and real-time 3D omnidirectional sensing capabilities that allow the intelligent system to react quickly to environmental changes. In addition, the safety assurance system constantly monitors the environment around the Tesla vehicles by sending out regular warning signals before potential dangers arise, thus preventing any unexpected events.
The integration of Baidu's advanced AI technology makes the Apollo Go Robotaxi service stand apart from other ride sharing services as it offers a safe and comfortable journey for all its riders due to its advanced sensor systems. With this service, users can expect reliable navigation instructions, real-time route planning, route suggestions based on traffic conditions and estimated arrival times at their destinations. Furthermore, riders can also benefit from having an accurate overview of the payment structure before the completion of their journeys – giving them better control over their rides.
Development
Baidu's Apollo Go robotaxi service has arrived in Beijing, ushering in a new era of autonomous vehicle transportation in the Chinese capital. The service's launch marks a major milestone in developing autonomous vehicle travel, as Beijing becomes one of the first cities to use such a service.
Let's take a closer look at the major features of the service and its implications for the development of autonomous vehicles in Beijing.
History of Baidu's Apollo Go robotaxi service
Baidu's Apollo autonomous driving platform first announced its Go Robotaxi service in July 2017. Ever since, the company has become the main driving force behind fully autonomous transportation in China through various collaborations.
In April 2018, it announced partnerships with multiple cities such as Shanghai, Changsha and Cangzhou, to provide test roads and support those cities' efforts to build an autonomous vehicle environment. Finally, in December 2019, Baidu's Apollo autonomous driving platform was officially unveiled in Shenzhen.
In October 2020, Baidu's Apollo Go robotaxi service finally arrived in Beijing. It was fully equipped with five sensor suites (360° surround view + high-precision radar + optical panoramic camera + ultra sonic radar + GPS) driving on designated roads traffic-free test area alleyways and arterial roadways covering Liyuan Industrial Park near Yizhuang Sci-tech City in Beijing's Daxing District. In addition to the regular safety protocols like speed control mechanisms, onboard panic button and redundant computer systems for real-time monitoring of performance and safety systems while being on a licensed driver at all times for passenger safety.
The services allow passengers to book & unlock trips through Baidu maps and within their service app directly while offering 4 passenger seats giving rides up to 2 km nearby Yizhuang Sci-tech City through prearranged pickups. It is expected that this could be released outside of Beijing soon making way for a high capacity low cost mobility option using self drive technology at its full potential paving the way towards new levels of economic growth and development.
Baidu's Apollo Go robotaxi service arrives in Beijing
Baidu's Apollo Go robotaxi service recently launched in Beijing is an unmanned, intelligent taxi system powered by the Apollo autonomous driving platform. As China's first city-level autonomous driving passenger service, it promises to revolutionize how people travel by providing a convenient and cost-effective transport.
To ensure safety, Baidu has equipped its vehicles with the Apollo platform's comprehensive safety measures that meet industry standards. This includes comprehensive vehicle protocols and objectives for redundancy and failover, collision avoidance capabilities at relevant distances, control systems that can effectively guarantee stability and security, and automatic emergency braking systems that monitor the environment.
Additionally, data from sensors such as LiDARs and cameras enable real-time perception capability for obstacle detection, which are supplemented with high definition maps to enable precise localization. Regarding operation efficiency, Baidu has incorporated a low latency remote driving system plus a distributed computing architecture for continuous optimization in execution speed. Some of its other features include an automated portfolio management system (APM), an automating customer requests optimization (ACRO) algorithm, and an AI assistant to monitor real-time traffic updates information that can be shared with passengers through their mobile phones to educate them on local laws. At the same time, they travel in the robotaxi service.
In line with its pursuit of sustainability, Baidu's urban robotaxi services are powered by new energy vehicles and supplemented with charging infrastructure seamlessly integrated into their car parks for efficient charging and navigation performance.
Implementation
Baidu's Apollo Go robotaxi service is officially available in Beijing, China. The autonomous ride-hailing service is the first to launch in the country, allowing passengers to hail a fully autonomous vehicle to their destination.
This article will discuss the implementation of the service, including what areas the service is available in and the safety measures taken.
Launch of Baidu's Apollo Go robotaxi service in Beijing
Baidu, Inc. has launched its Apollo Go robotaxi service in Beijing, making it the first city in China to provide the fully driverless service. Earlier this year, Baidu and the Beijing municipal government signed a strategic cooperation agreement to promote robotaxi services in the capital of China.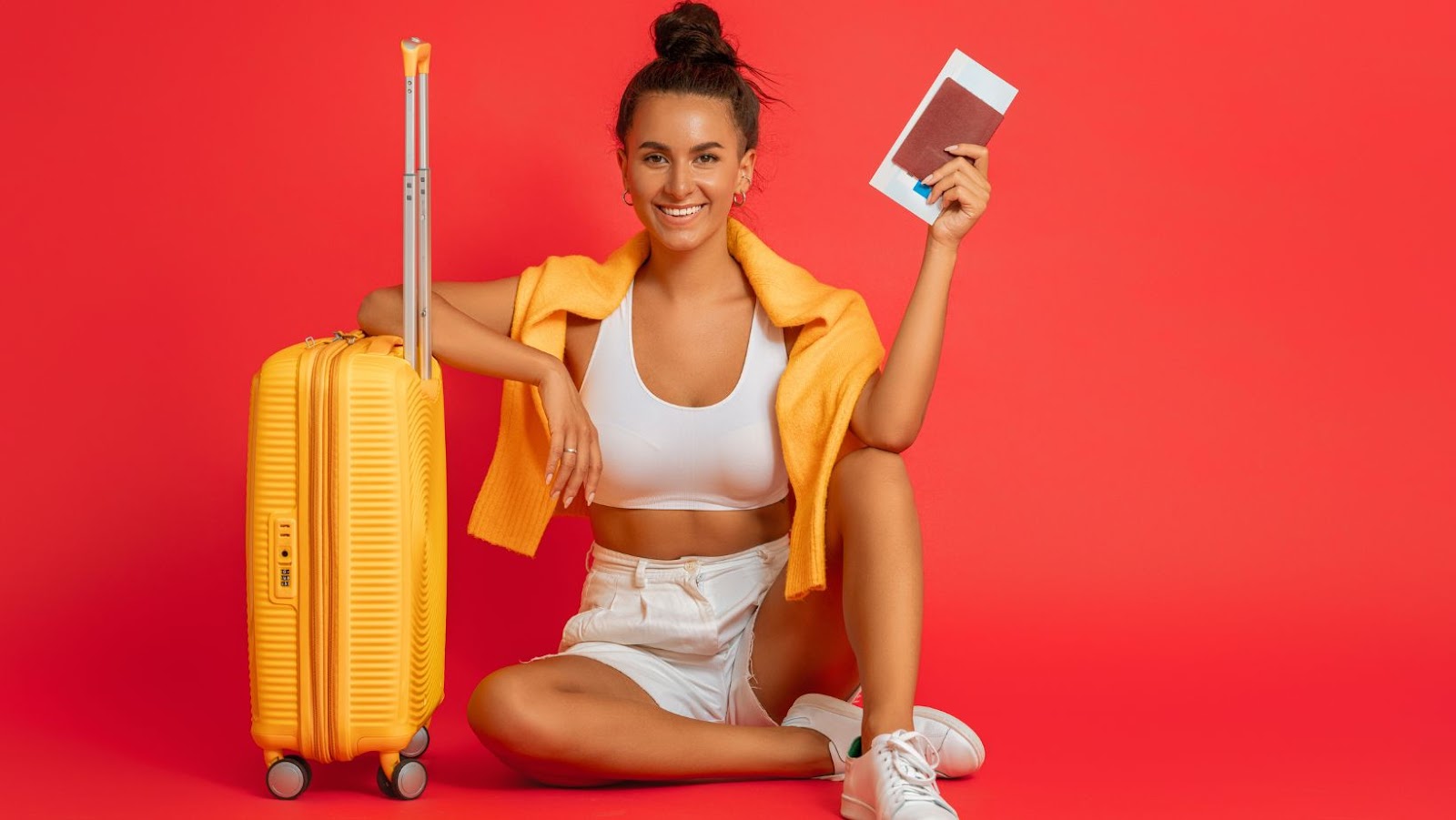 The launch marks an important milestone for Baidu, as customers can now book and pay for Apollo Go robotaxis directly through their phone using the Baidu Maps app. Through this app, customers can also use facial recognition technology from Baidu SmartMini to enter and exit vehicles and result in quick vehicle dispatch time.
All vehicles used for Apollo Go have been equipped with comprehensive advanced driver-assistance systems (ADAS) that meet safety requirements of L4 Level autopilot technology. At launch, ten locations across Beijing are available to customers including major transportation hubs such as Beijing Capital International Airport and Central Business Districts such as CBD1 & 2. With more than 230 high-resolution cameras installed on these vehicles, passengers will feel safe against obstacles by analyzing driving scenarios in real-time. At the same time, two vital redundancy systems detect any potential difficulties on road conditions before they occur.
Beijing Municipal Transport Commission released a new series of operations regulations earlier this year that sets a standard framework for autonomous vehicle-based services outside designated trial zones. As part of these regulations, all automated robotaxis must pass tests covering more than 1 hundred commercial scenarios which focus on safety assessment, city environment adaptation capability, lane changing ability and other technical complexities during different scenarios encountered throughout daily operations run by user bookings. All of which have been passed with success before launch today!
Regulations and standards for Baidu's Apollo Go robotaxi service
The local government has established regulations and standards to ensure the safe and efficient operation of Baidu's Apollo Go robotaxi service in Beijing. These rules and regulations are designed to provide passengers with a safe, comfortable ride and to protect the safety of both passengers and self-driving cars.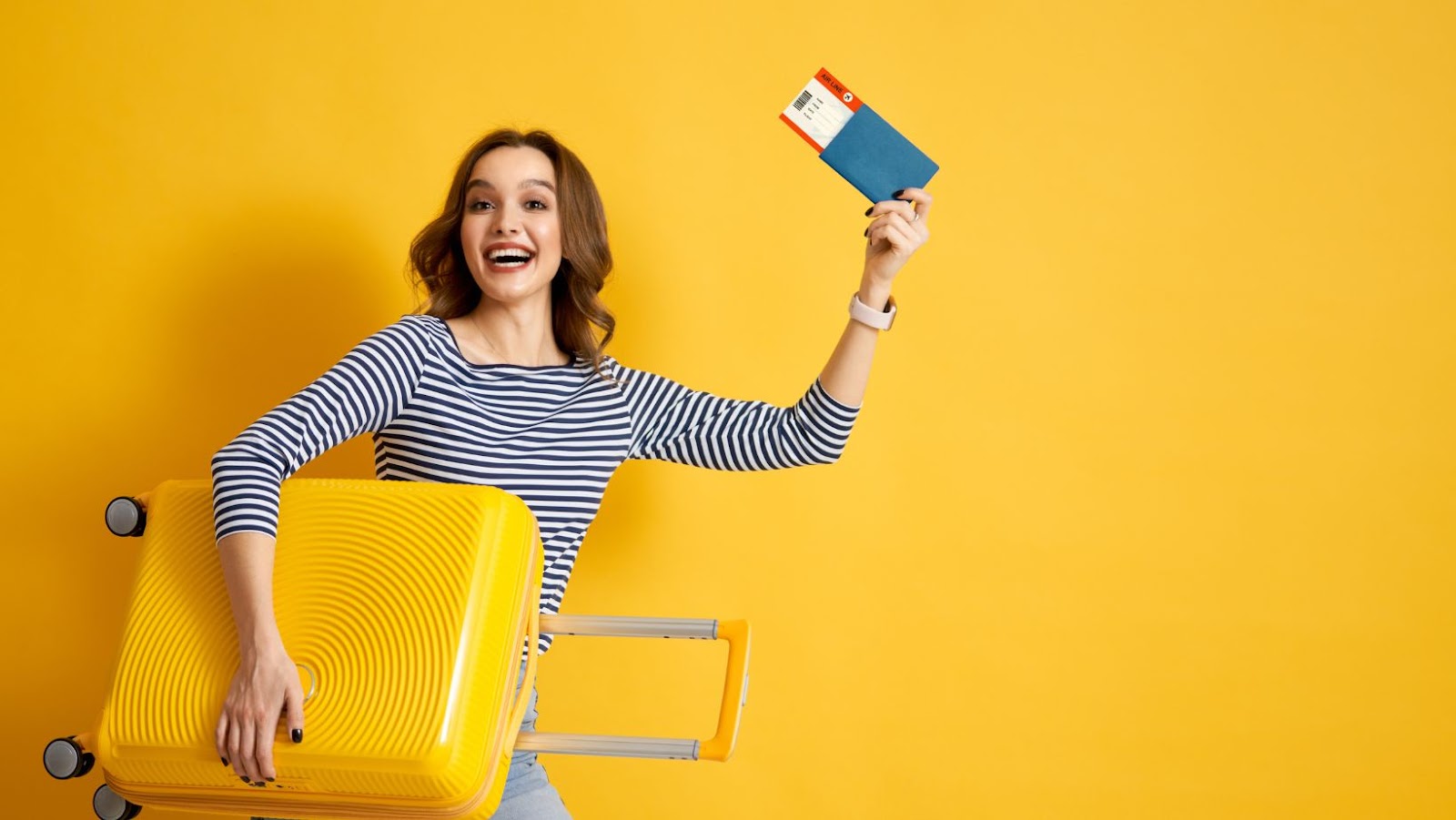 The key points related to this new robotaxi service include:
Preventing unauthorized usage of vehicles.
Ensuring trained personnel operate vehicles consistently.
Establishing a customer complaint system for dealing with passenger issues or complaints.
Stipulating operational requirements for operators such as driver training requirements and vehicular maintenance inspections.
Providing adequate liability insurance coverage.
Implement protocols for handling data generated from the customer experience surveys conducted after each ride.
Conducting safety checks before accepting any rider requests.
Establishing fault management rules for when a malfunction occurs during a trip or wait time is extended due to unforeseen circumstances beyond operator control.
All these measures will ensure passenger safety is given utmost priority.
Benefits
Baidu's Apollo Go robotaxi service has arrived in Beijing and provides safe and efficient alternative transportation. This robotaxi service offers several benefits, such as improved citywide transportation, increased safety, and reduced traffic congestion. It also provides a convenient way to travel, allowing users to easily book trips and manage their journey with the help of an app.
Let's take a closer look at the benefits of this robotaxi service.
Advantages of Baidu's Apollo Go robotaxi service
Baidu's Apollo Go robotaxi service, launched recently in Beijing, is a self-driving taxi service that promises to revolutionize public transportation. Users can easily book a ride via Baidu's online chatbot and app. Here are some of the key advantages of Baidu's Apollo Go robotaxi service:
1) Enhanced safety: The Apollo Go robotaxi features advanced sensors and precise GPS navigation technology, which allow it to navigate safely in varied traffic circumstances. This increases the safety of both drivers and passengers.
2) Maximum convenience: Omnidirectional recognition enabled by laser radar LIDAR can help the robotic taxi identify various surrounding objects accurately in real time, making it easy to locate designated pick up points or drop off locations. The navigation system can also understand voice commands for a smoother user experience.
3) Environmentally friendly: Equipped with powerful electric motors, Baidu's robotic taxi is more energy efficient and causes lesser emissions than traditional motor vehicles helping reduce carbon footprint significantly.
4) Advanced AI capabilities: Baidu's AI-powered technology can handle most office and car tasks autonomously, which helps reduce labor costs for vehicle owners and provides passengers with comfortable rides every time.
Potential applications of Baidu's Apollo Go robotaxi service
Baidu's Apollo Go Robotaxi Service is one of the most advanced autonomous driving mobility services put into production by a major player in the industry. Developed on top of its Apollo autonomous driving platform, the Robotaxi service provides an end-to-end ride-hailing experience for customers in Beijing, China.
This service's deployment can be extended to a wide range of applications and offer valuable benefits to various stakeholders. Some potential use cases and benefits include:
Reduced congestion and improved traffic flows: By allowing passengers to travel without needing to drive, robotaxis can enhance the efficiency of urban transportation and help alleviate traffic congestions in metropolitan areas.
Enhanced safety: Compared with traditional passenger cars, robotaxis equipped with state-of-the-art sensors and technologies can provide increased safety measures while on the road.
Improved energy efficiency: Outfitted with robust electric motors, robotaxis can achieve enhanced energy efficiency resembling that of renewable energies such as wind and solar power.
Increased convenience for passengers: Through interactive touchscreen interfaces within their vehicles, passengers can access an array of real-time information including schedules and arrival times and explore area landmarks or points of interest.
Challenges
Baidu's Apollo Go robotaxi service is first arriving in Beijing, and while it provides a convenient and efficient transportation option, its rollout also poses some challenges. These challenges include safety concerns, cost-efficiency, and long-term viability of the service.
Let's take a deeper look into these challenges.
Potential issues with Baidu's Apollo Go robotaxi service
As Baidu's Apollo Go robotaxi service launches in Beijing, regulators, safety and security experts, and industry players are raising concerns about the potential issues that its implementation may bring.
Remote real-time monitoring: One of the major challenges with implementing Baidu's Apollo Go robotaxi service is its need for remote real-time monitoring systems. Remote real-time monitoring systems are an integral part of autonomous driving because they provide important data for assessing the feasibility and safety of this emerging technology. The challenge here lies in ensuring that these systems can be deployed reliably and securely, to ensure passengers' safety and privacy.
Consumer acceptance: Another challenge with implementing Baidu's Apollo Go robotaxi service is consumer acceptance. This cutting-edge technology may come across as intimidating or scary to potential customers; if they do not feel safe while travelling through a robotaxi they may not be inclined to use it. Therefore, Baidu needs to demonstrate the reliability and safety of their service through promotional campaigns that focus on trust building and education.
Legal problems: The last major issue involving Baidu's Apollo Go robotaxi service is legal problems from liability issues related to autonomous driving technology. It is unclear who will bear responsibility when accidents or malfunctions occur while a robotaxi operates: should it be autonomous driving technology companies like Baidu or current automobile insurance companies? Until this uncertainty is cleared up it could remain another major barrier towards successfully implementing robotic taxi services such as this one launched in Beijing by Baidu's Apollo Go service.
Solutions to address potential issues with Baidu's Apollo Go robotaxi service
For Baidu's Apollo Go robotaxi service to be successful in Beijing, solutions need to be implemented to address the potential issues that could arise. These include safety and security, regulation and legislation, infrastructure, and passenger acceptance.
Safety and security: Safety is of paramount importance in any self-driving system. Security protocols must be established to ensure data privacy, prevent hacking attempts and unauthorized access to the vehicle's systems. Furthermore, as the car drives autonomously it will need a strong communication network which can withstand attacks or interference from outside sources.
Regulation and legislation: Rules must be established for autonomous vehicles (AVs) operating in public areas. This includes local laws on registration and licensing requirements for operators of AVs, rules on insurance levels and liability provisions in case of an incident. There should also be enforcement measures such as manufacturers' or operators' penalties for non-compliance or non-adherence concerning safety standards/regulations.
Infrastructure: Changes must be made to existing roads and traffic signals so self-driving cars can interact with their environment effectively. This includes making changes such as redesigning road signs for infrared sensors which detect objects within a certain range or installing cameras at intersections directing autonomous vehicle traffic turning right at reds lights safely and efficiently.
Passenger acceptance: Finally, the public must accept these technologies before they can become mainstream. Therefore addressing people's concerns is essential by providing clear explanations about how these systems will work in comparison with human drivers while encouraging further trials so people can experience the technology first hand without risking their safety.
Conclusion
The launch of Baidu's Apollo Go robotaxi service in Beijing marks an important milestone in the development of autonomous vehicles. This service allows citizens to access convenient and safe rides while enjoying a unique on-demand travel experience. The robust hardware and software system will facilitate rapid growth in the autonomous driving industry shortly.
At the same time, Baidu's Apollo Go robotaxi service is expected to continue to increase road safety by improving vehicle reliability and ensuring that cars are operated under well-defined policies. With this technology, more people can benefit from reliable and affordable transportation solutions that a robot driven taxi can offer. Furthermore, as the technology continues to be refined and advanced with additional features being integrated into it, users can expect further convenience, comfort, and safety while riding within a smart city environment.
tags = Chinese cities of Changsha, Apollo Go, launched in Cangzhou, apollo go beijing yizhuang chinesechengcnbc