Falling in love is the easy part of any relationship. The uphill task is keeping that love alive. As time passes, the butterflies disappear, and the mystery starts fading away. Even then, it is possible to awaken the embers of your love through a simple date night. Better still, you can have a date night without leaving the comfort of your home. Here are some ideas for an at-home date night that can keep things exciting.
1. Hold a Book Club Session
Imagine curling up with a book in the company of your favorite person. If you are both book lovers, this is an inexpensive way to bond. The first thing you need to do is choose the book for the book club session well ahead of the date so both of you can have the chance to read it. Alternatively, you can pick a book you've both read.
Then, you will need to pick questions revolving around the themes addressed in that book. Try to keep them as open-ended as possible so you can hold longer conversations. Deep conversations have a way of cultivating intimacy.
2. Game Night
You don't have to break the bank to have a good time with your lover or wait months for both of you to get time off work for a getaway. How about ordering Lone Wolf Pizza and playing some relationship-building games?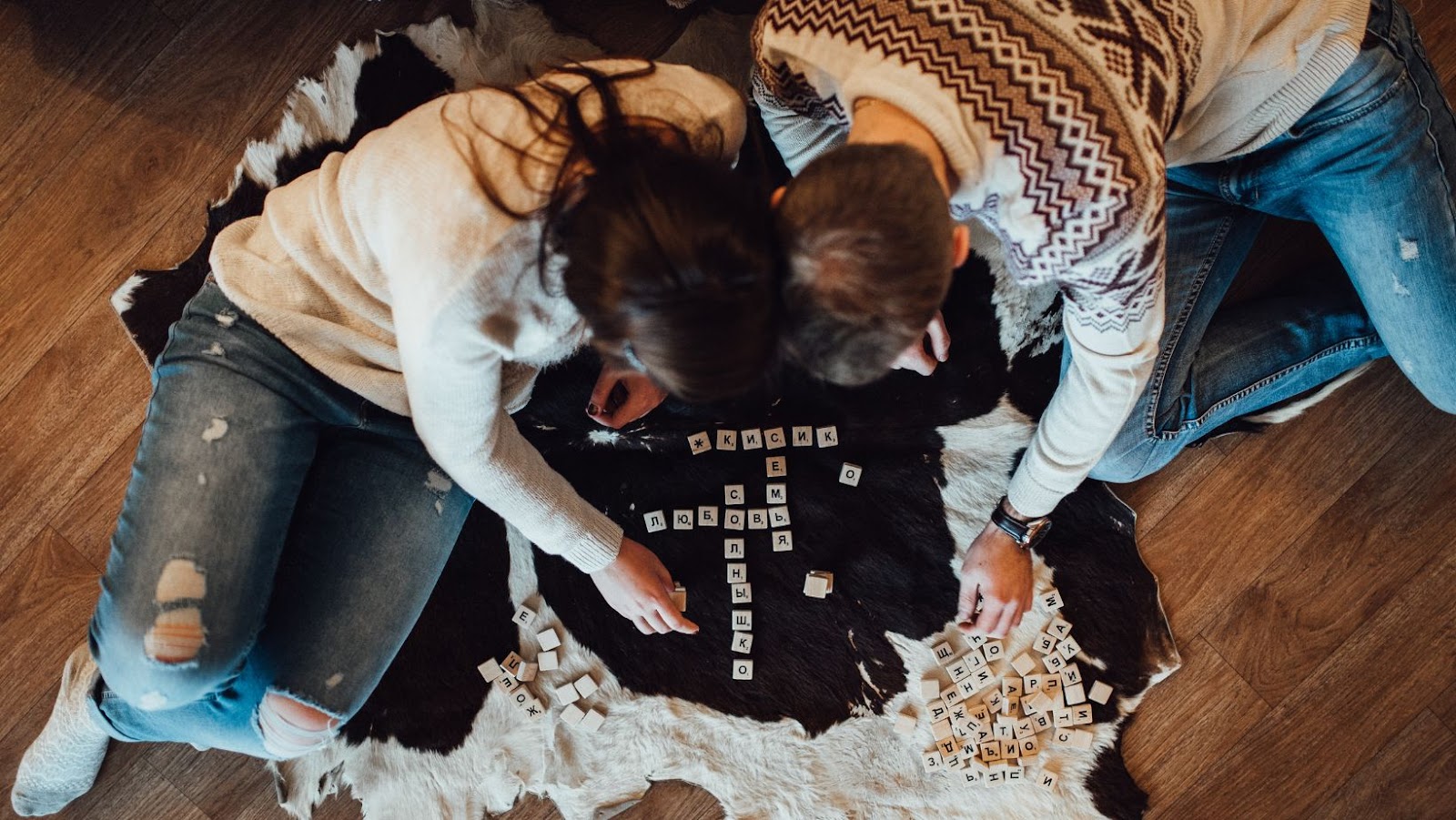 There are many games you can play depending on what you want to achieve. For instance, if you want to know your partner deeper, you can play question games. If you want the thrill of a little competition, you can think of a game like chess. Other games ideal for a date night includes two truths and a lie, a one-word answer, scrabble with a twist, and a romantic scavenger hunt. The options are almost endless.
3. Meditate Together
Research shows that dyadic meditation, where two people meditate together, can make them feel closer. You now see why it would be a good idea to meditate with your romantic partner on a date in your house. The good thing is that you can meditate in many ways, such as through yoga, studying, or praying. You can even take up a couples' meditation course online and nurture a new closeness in your relationship.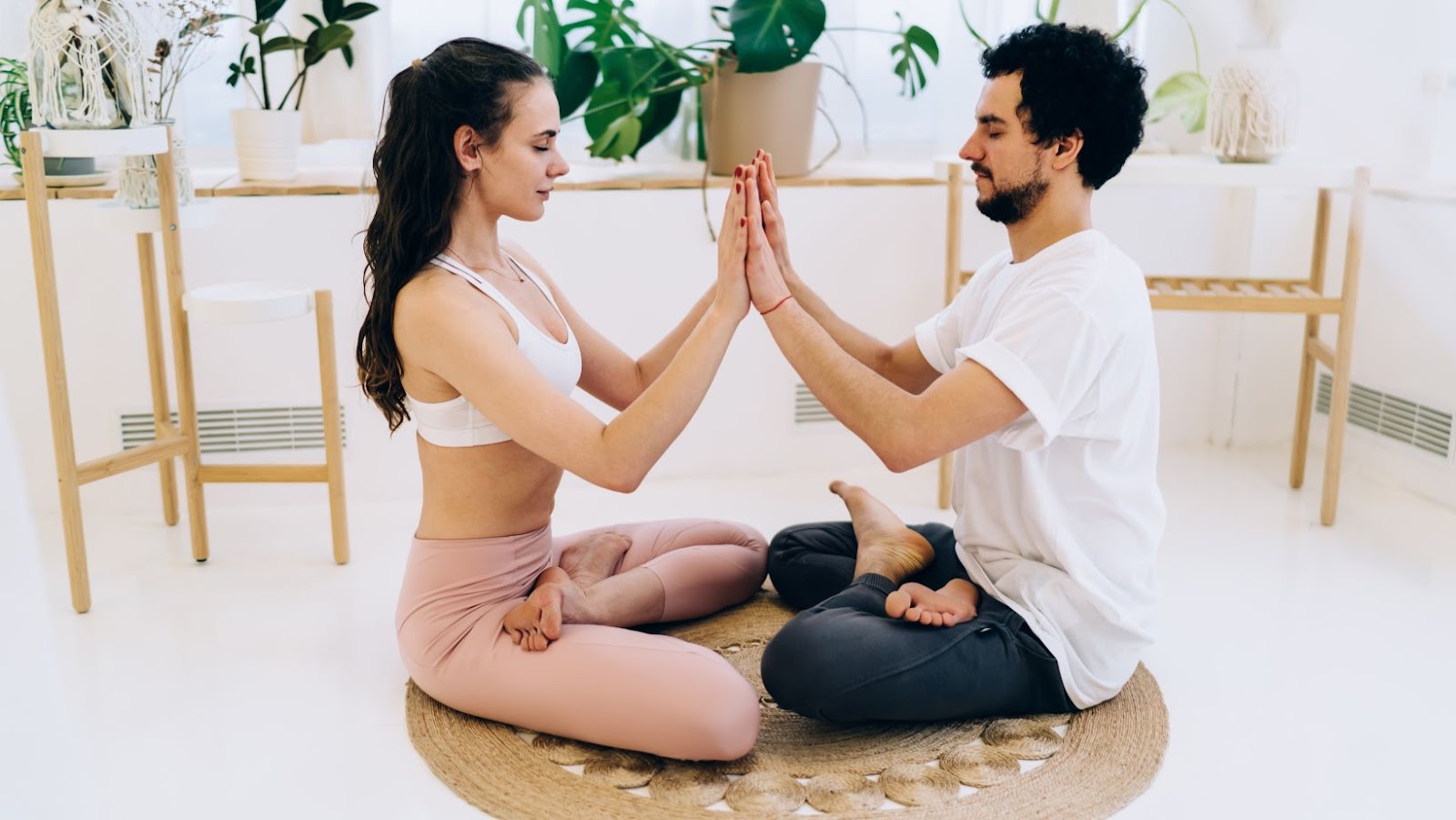 Meditation is known to be helpful with stress and anxiety. Those two things are known to cause a strain in a relationship. So, by meditating together, both of you can be calmer and navigate difficult situations better.
4. Recreate a Favorite Date
You can't go back in time to enjoy a great memory with your lover. What you have the chance to do is recreate memories. Is there a date that you both cherish? Perhaps your first date or when you decided to make things official? You can try to create an at-home version of that memory. Do you remember the music that was playing that night? It would be an excellent place to start. You can also cook a version of the cuisine you first enjoyed together or order from the restaurant you went to. If you want to add excitement to your date night, why not try cooking a Crock Pot Chicken Pot Pie or other recipes together? Not only will you enjoy a delicious meal, but you'll also have the opportunity to bond over the experience of making it.
5. Look at Old Photos
Continuing the idea of reminiscing the past, go through your old pictures. That's why it's always a good idea to back up your photos. Grab a bottle of wine and brace yourself for a good laugh. You can even get old albums and share stories of your childhoods with each other.
It's All About Being Intentional
It takes work to keep a relationship going. You might feel overwhelmed with work to the point that going out on a date is the last thing on your mind. However, the ideas above prove that you can bring the perfect date night. Good luck!