Every human body has a certain amount of cannabinoids in it. Lack of these elements leads to pathological conditions and disorders of natural balance. CBD intake can fix things because this compound affects the CB1 and CB2 receptors of the endocannabinoid system and thus helps the body return to homeostasis.
The effect of CBD on the body varies depending on the method of intake. Of course, quantity is also important, but you should know that too much CBD does not give better results. In fact, the best effects are achieved when cannabidiol is used in doses and according to the recommendations of experts.
As for CBD gummies (about which you can find more reference here), their speed and strength will depend on the condition you use them for, your weight, gender, and lifestyle. If you suffer from a condition for months or years, you cannot expect to solve the problem with 3, 4 candies. Persistence and consistency are needed.
Why Homemade Gummies
Commercial CBD gummies are the real thing when you crave something sweet yet healthy. But they may contain some artificial ingredients that are not very healthy. Plus, they can abound in simple sugars, which can be bad for your teeth and weight.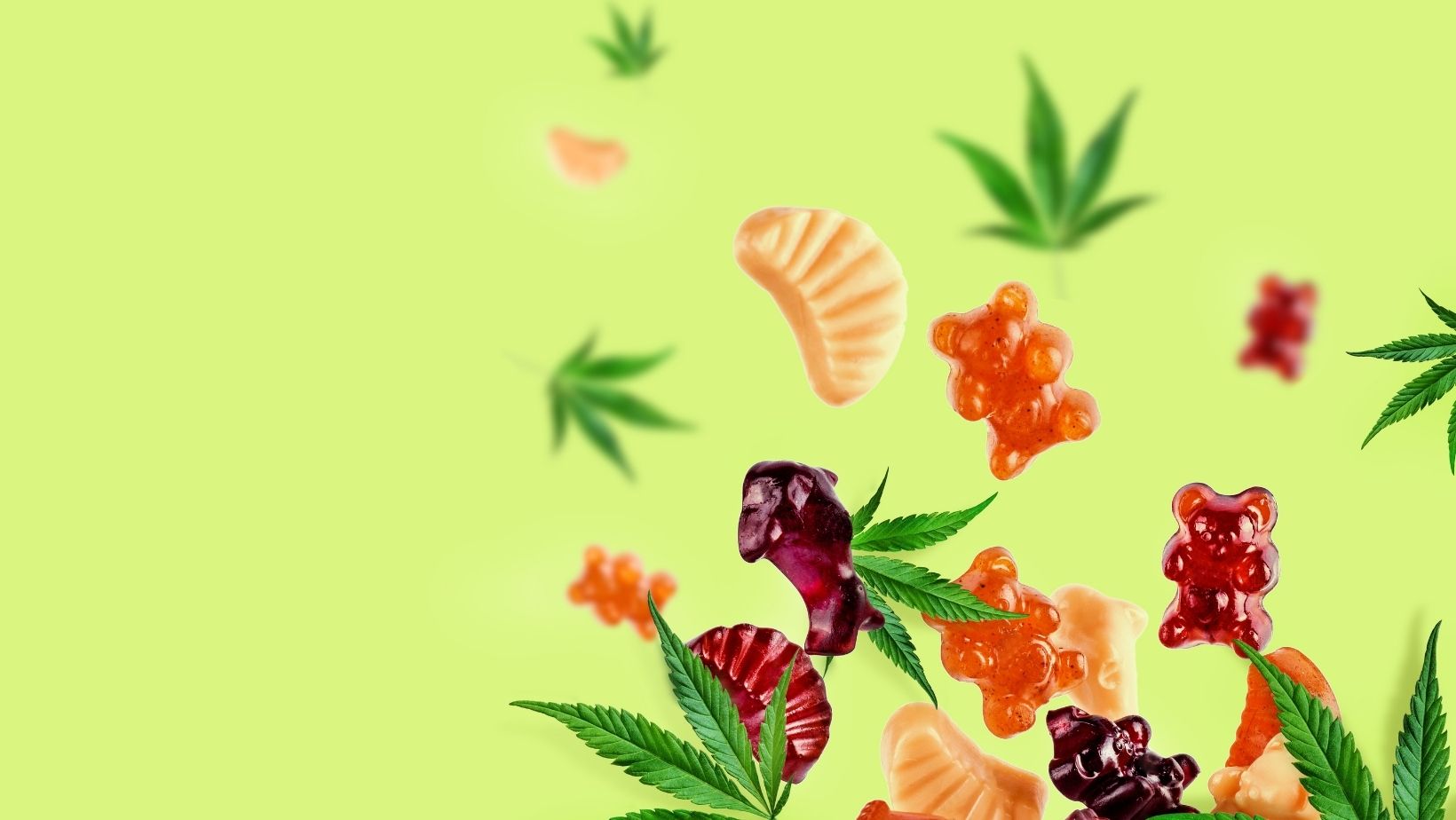 If you are vegan, you may be surprised if the label of vegan gummies contains listed gelatin. Some manufacturers would make false claims on that in order to save money, as vegan alternatives to gelatin are costly. The same goes for gluten-free products. That's why you should always read labels before purchasing.
These reasons can make you distrustful of store-bought hemp goods. So roll up your sleeves and prepare a DIY version of your favorite candy. It's easy, delicious, and you know what you're bringing into yourself.
The Simplest of All Simple Recipes
In cooking, it is always best to start with the basics. Once you've perfected them, you can take your skills to the next level by improvising, adding new ingredients, using different cooking methods, etc. This is also the case with CBD gummies you make at home. For a start, it is best to stick to the basic recipe because there are almost no mistakes with it.
Pour about one and a half of your favorite fruit juice in a pan and heat it up. Fresh juice is the best way to make your gummies full of taste. It also gives them an excellent, all-natural color. After a minute, add honey or any sweetener of your choice and whisk it well.
Now it's time to mix in the gelatin, about half a cup. Remember, it's an ingredient of animal origin, so if you plan to make vegan CBD gummies, replace it with plant-based jello or agar-agar. Stir everything for a few minutes and remove it from the heat. Be quick with pouring CBD oil or tincture in it, and mix all the time.
Pour the mixture into molds or a single tray. In that case, line it up with a baking sheet. At this point, you can add pieces of fresh or dried fruits for even more flavoring. Let gummies cool and thicken, and they're ready.
Fast Improvisation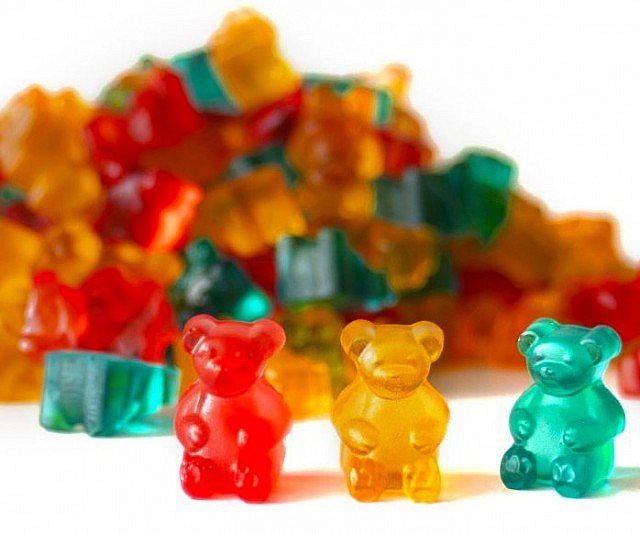 Whoever remembered this improvisation is a pure genius. It's way faster and less messy than any other recipe. You can resort to it when you don't have the necessary ingredients to make homemade CBD gummies from scratch. All you need are regular gummy candies and a liquid extract of cannabidiol.
Simply melt the gummies and add a specific amount of CBD twisted extracts. Do this on low to medium heat to combine the ingredients well. Don't mix too fast to avoid bubbles. Continue working as with any other gummy candy mixture – pour into molds and allow to set.
Coconut-Oil Gummies
Here's a little twist on the standard method of making CBD gummies with juices. You can use flavored gelatin to add some taste to these homemade edibles. As for coconut oil, you can buy the one enriched with CBD or make it at home. That brings cannabidiol into your gummies.
Find the instructions on making CBD-infused oil below:
https://www.wikihow.com/Make-Cannabis-Infused-Coconut-Oil
You will need about half a cup of CBD-infused coconut oil and the same amount of cold water. As these two can't mix well, you should use something to bind them, i.e., a natural emulsifier. It can be sunflower or soy lecithin, about half a teaspoon. Mix all these and put them on low heat (about 240 Fahrenheit).
Stir the mixture until it becomes compact. Now, add a packet of flavored gelatin of your choice and about two teaspoons of unflavored gelatin powder. The mixture must be stirred constantly to prevent water and oil from separating. Also, it shouldn't boil in the next 10 to 15 minutes.
Use a dropper filled with a warm mixture to stuff the molds. Do that one by one, but make it quick. If it cools, it can harden and begin to separate. So stir the mixture every time before pouring it into a dropper. Set the gummies aside for about half an hour. Once they are done, you can cover them with powdered sugar or corn starch. These will add to the taste but also preserve candies from spoiling.
Homemade CBD gummies are tastier than purchased ones, but they can't be preserved for long. So always make fewer batches and eat them in the next few days. Whenever you want, you can make these healthy treats in less than an hour.