Blockchain technology has revolutionized the payments industry, as seen by the recent news of JPMorgan and Temasek joining forces to create the first blockchain payments platform.
The blockchain's ability to make transactions more secure, transparent and cost-effective has opened up possibilities for traditional financial institutions to make cross-border payments quickly and more efficiently.
This article will explore how blockchain technology transforms the payments industry, focusing on JPMorgan and Temasek's joint blockchain payment platform.
What is blockchain?
Blockchain is a distributed-ledger technology rapidly gaining traction for its revolutionary capabilities. It is a decentralized, transparent, and immutable digital ledger that records transactions and data between multiple parties in an automated and secure manner. This makes it an ideal platform for transactions over the internet.
Blockchain leverages cryptography to enable secure digital transactions without a centralized authority, allowing peer-to-peer (P2P) payments where no intermediary is needed. The blockchain ledger is replicated on multiple computers or nodes in the network, which agrees on the mutually accepted record of past transactions by consensus algorithms. This agreement further ensures that each node or part of the system has identical information about all events occurring within the network without trusting any single party.
The use of blockchain technology promises to provide new levels of transparency, improved cost efficiency by eliminating third parties and streamlined transaction processing, and enabling real-time payments. For example, international banking giant JPMorgan recently partnered with Singapore's sovereign wealth fund Temasek to pilot a blockchain payments platform, Liink designed to bring greater efficiency to international payments between corporates operating across multiple countries and currencies.
Liink's usage has already seen tremendous success since its launch in 2018 with hundreds of institutions from over 50 countries connected to securely facilitate instant cross-border payments on one platform.
Benefits of blockchain technology
Blockchain technology provides a revolutionary way to process payments with increased security and efficiency. This technology enables participants within a closed system to transfer money almost instantly, with fewer fees, and in greater amounts than traditional payment methods. Additionally, payments can be conducted from the comfort of one's device at any time, and blockchain's ledger-like nature makes it easier for users to track that their money is going where it should be.
These benefits are attractive to many companies within the finance industry; JPMorgan Chase& Co., for example, recently joined forces with Singaporean investment company Temasek as part of their effort to develop a blockchain-based payment system known as JPM Coin. JPM Coin will enable instant payments between businesses, allowing firms and customers to save time by not waiting days or weeks for transactions to clear. Using this platform could result in enormous cost savings over the long run and would likely lead more companies to adopt blockchain technology into their financial operations.
JPMorgan Joins Temasek  in Blockchain Payments Platform
JPMorgan, one of the biggest banks in the world, has joined forces with Singapore-based investment firm Temasek to launch a blockchain-based payments platform.
The platform is set to provide access to cross-border payments services and will focus on allowing end-users to swiftly and securely make payments on a global level. With the help of blockchain technology, the platform aims to transform and modernize the payments industry.
Let's examine how JPMorgan and Temasek use blockchain technology to transform the payments industry.
JPMorgan Chase & Co. and Singapore-based investment company Temasek have joined forces to create a blockchain payment platform. The development and deployment of the new payments platform signifies the increasing move towards blockchain technology in the payments industry, representing the potential for more efficient international money transfers.
This new platform is an extension of JPMorgan's Interbank Information Network (IIN) initiative, responding to a significant customer need to quickly and securely transfer funds between banks in different regions. The IIN was launched in 2017 and currently has some 300 major global financial institutions onboard as customers. The new payment platform promises even greater scalability, efficiency and security while reducing transaction settlement time from days to minutes or hours depending on geographic distance.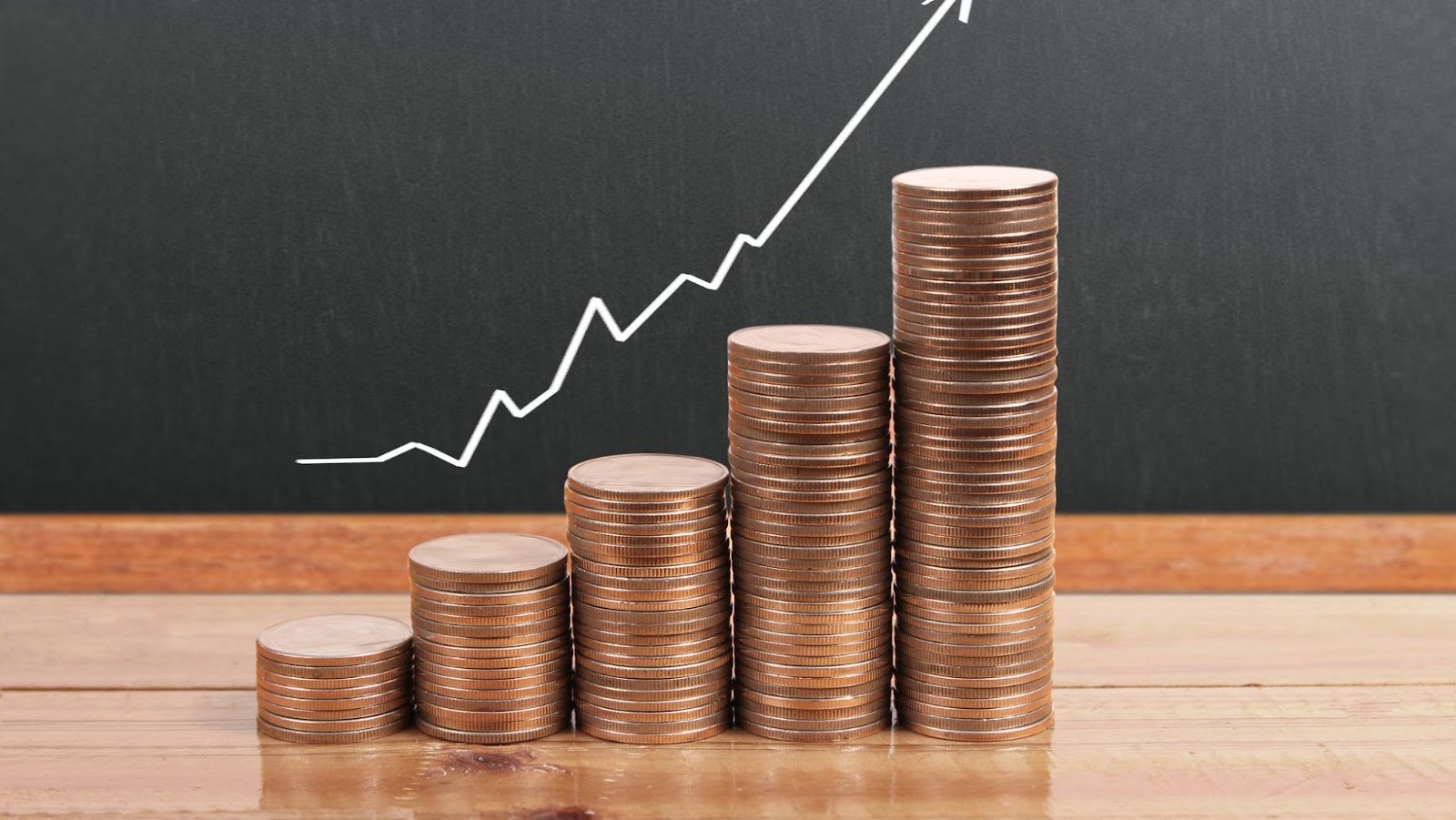 Temasek brings its experience to the partnership with its collaborative approach to innovating solutions for better managing financial systems. By leveraging both JPMorgan's existing tech infrastructure and adoption of newer technologies such as distributed ledger technology (DLT), Temasek hopes that this blockchain initiative will provide a secure yet streamlined solution for interbank processing across various geographies around the world.
With this joint-collaboration, clients of both JPMorgan's IIN network and Temasek can enjoy faster processing timeframes for international money transfers, reduce costs associated with overall monetary transactions. Additionally, clients from both companies can now receive immediate notifications when payments arrive in their accounts—all while transactions remain secure with cryptographic algorithms monitoring each process step.
Benefits of the partnership
The partnership between JPMorgan and Temasek demonstrates the potential practical applications of blockchain technology in the payments industry. This brings benefits to both parties, as well as providing a foundation on which future developments in payments technology can be built.
The main benefit of this collaboration is the ability to move funds quickly, securely and with full transparency across different jurisdictions. By combining Ethereum-based distributed ledger technology and advanced encryption mechanisms, transfers between banks can be completed without manual intervention from third-parties. Furthermore, by utilizing smart contracts, it is easier for financial institutions to automate any contractual processes that were previously possible through manual paperwork and complicated approval systems.
In addition to aiding financial institutions with everyday operations, this partnership could have far-reaching implications regarding compliance assurance, fraud prevention, data safety and privacy protection. By leveraging blockchain technology, transactions are stored immutably on a public ledger which banks can easily access and audit in real time. This highly secure system will provide more accurate results; increasing the accuracy of financial records and allowing banks greater insight into where their funds are being transferred from or received.
Overall the JPMorgan/Temasek partnership marks an opportunity for further innovation within the global payments sector with vast potential for transformational growth and development stretching far beyond its immediate application.
How blockchain can transform the payments industry
Blockchain technology promises to revolutionize the payments industry by enabling faster, more secure, cost-effective transactions.
JPMorgan and Temasek recently joined forces to develop a blockchain-based payments platform, which could change how payments are made.
This article will explore how blockchain can transform the payments industry.
Increased security and privacy
JPMorgan Chase and Singapore's government investment vehicle, Temasek, have joined forces to launch a blockchain-based payments solution which could revolutionize the global payments industry. This technology offers many advantages over traditional payment solutions including increased security, privacy and transparency.
Blockchain technology would introduce a secure digital ledger that encrypts financial transactions and replaces them with digital records — all durable, resistant to tampering and stored in multiple copies distributed across computers worldwide. In addition, every transaction on its network is given a unique ID number visible to authorized participants who transfer money.
The increased security measures offered by blockchain technology also come with improved data privacy features due to its nature as a distributed ledger system; all data stored on the platform is encrypted so only those with permission can access it. Additionally, energy consumption associated with verifying and recording financial transactions can be significantly reduced as the process requires less manual intervention than traditional methods like credit cards or bank transfers, leading to faster settlement times for international payments.
Thanks to these new capabilities, JPMorgan's new blockchain platform has potential to benefit everyone in the global payments industry from banks and corporations to consumers who rely on secure electronic funds transfers every day.
Improved transaction speed
The JPMorgan-Temasek blockchain payments platform will be built on Quorum, JPMorgan's open source blockchain technology – a more secure and efficient payment transaction platform. The technology is designed to enable faster, more efficient and transparent money transfers.
This will simplify the process of sending cross-border payments and make it easier to keep track of the various intermediary systems between banks. In addition to reducing time delays in processing payments, problems associated with reconciliation and manual data entry due to transaction errors or disputes can be efficiently handled using this technology.
The platform allows banks to access real-time notifications when their customers execute instant payments, increasing accountability across the payment framework while at the same time strengthening internal controls within all participating banks. As a result, lower costs achieved by processing payments through blockchain technology can also be passed onto consumers, allowing them to benefit from efficient services provided by banks and other financial institutions.
Furthermore, as the underlying infrastructure that safeguards payment transactions is hosted on a decentralized network, it is difficult for cybercriminals to interfere with or tamper with financial records stored on this immutable ledger.
Reduced costs
Fusing blockchain technology with traditional payments method can potentially solve several problems related to cost, speed and accuracy within the payments industry. As the technology removes the need for intermediary parties, transactions can be completed faster and with fewer fees. This is because blockchain transactions are immutable and secure, allowing for the direct transfer of funds between payer and payee. This creates a streamlined payment experience and removes tedious manual processing fees.
JPMorgan Chase & Co., in collaboration with Temasek Holdings have recently collaborated on a project which is set to launch an enterprise-grade blockchain-based payments platform. The platform will help reduce reliance on existing infrastructures such as SWIFT, reducing costs associated with transfers significantly. It also aims to speed up settlements times and provide additional security measures. By utilizing distributed ledger technology, institutions can securely store sensitive data about financial transactions in digital assets across many nodes – eliminating any possibility of fraud or tampering with data.
The use of blockchain in financial services can reduce costs and safely enable cross-border payments while maintaining efficient compliance procedures, providing a much more transparent payment system supporting institutions that transact large amounts of money with customers worldwide. Blockchain technology will ultimately bring convenience to all stakeholders involved in making payments — from consumers, merchants, banks and other financial institutions– by enabling seamless transfers without compromising security or increasing risk exposure.
Conclusion
JPMorgan Joins Temasek in Blockchain Payments Platform is a great example of how the payment industry can be transformed using blockchain technology. Using blockchain can make the payment process more secure, efficient and cost-effective.
This article has outlined some advantages and potential downsides of using blockchain technology in the payments industry. In conclusion, blockchain technology has the potential to revolutionize the payments industry, and companies like JPMorgan and Temasek are already utilizing this technology to be at the forefront of digital transformation.
tags = temasek dbs group holdingsossingerbloomberg, singapore temasek dbs group holdingsossingerbloomberg, jpmorgan singapore temasek dbs holdingsossingerbloomberg, singapore temasek dbs holdingsossingerbloomberg, jpmorgan singapore temasek dbs group holdingsossingerbloomberg, jpmorgan temasek holdingsossingerbloomberg