Personio is a German startup that targets small- and medium-sized businesses (SMBs) and is focused on streamlining HR processes. Founded in 2015, Personio aims to make HR processes more efficient, simpler, and faster for organizations of all sizes.
Personio offers a wide range of services, including on-boarding, applicant tracking, payroll processing, onboarding, and much more. Let's take a deeper dive into Personio and the benefits it provides to organizations.
Personio German startup that targets small- and medium-sized businesses
Personio is a next-generation HR, recruiting and payroll solution specifically designed to simplify the complexities of managing an efficient and streamlined HR department for small and medium-sized businesses. Personio offers an integrated all-in-one platform for HR departments to manage their tasks efficiently, from onboarding new hires and tracking employee vacation, to administering payroll and benefit programs. In addition, our innovative software provides administration capabilities to streamline the entire HR process and ensure cost savings in labor hours dedicated to managing daily tasks.
Personio also offers features such as analytics tools with dashboards displaying poignant data including employee turnover analysis, paid time off status updates, attrition trends and other vital insights into company performance. With easy, on-demand access to performance data gathered within our all-inclusive platform, HR departments can make timely decisions backed by data instead of guesswork. Our intuitive platform is designed around the needs of SMBs, so you can be confident that your system will run efficiently and your team's hours will be optimized for highest productivity.
Why Personio is a game-changer for SMBs
Personio is an all-in-one HR platform that makes it easy for small and medium businesses to manage the entire employee lifecycle effectively and efficiently. Personio gives organizations the power to automate tedious HR tasks, while also providing insights into key metrics such as workforce productivity, headcount metrics, personnel costs and engagement levels.
With its comprehensive capabilities ranging from recruiting and onboarding to performance management and benefits administration, Personio provides a streamlined experience for managing all HR-related operations.
Moreover, Personio enables customers to customize the platform with their branding – from logos and colors to content – tailor-made for their companies. This goes a long way in creating a unified onboarding process that immediately establishes trust between employers and employees. With its integrated analytics, organizations can gain valuable insights into workforce performance on an individual and a group level to help inform decision making processes. Additionally, thanks to its integrations with various payroll services such as ADP, Xero or Sage Payroll, processing salaries is effortless.
Personio proves itself time and again as an invaluable partner in providing cost effective solutions that can longitudinally improve HR operations at all stages of the employee lifecycle–hence why it's the preferred choice of many SMBs looking to streamline their recruitment processes while maintaining compliance with labor laws across different regions.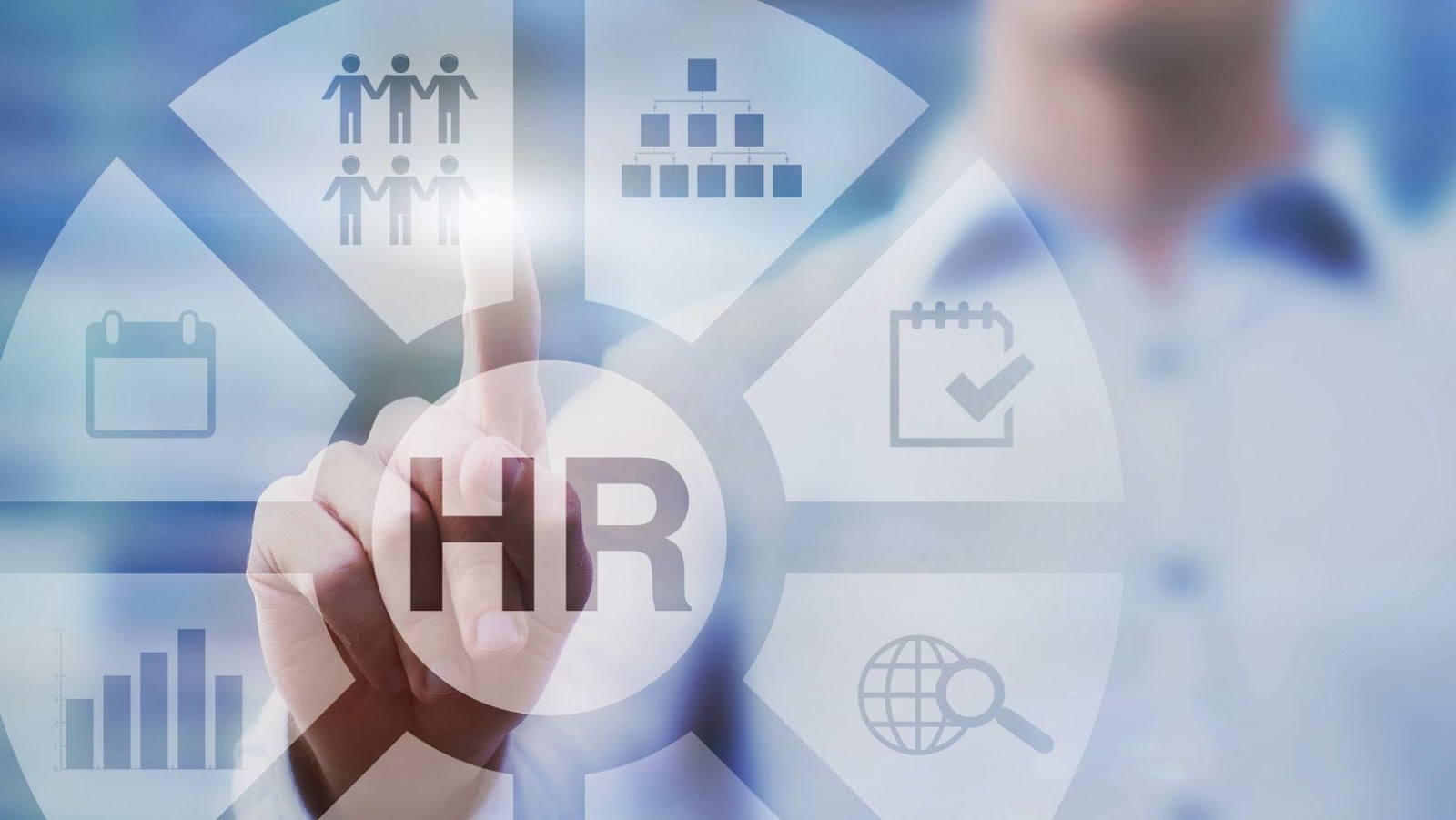 Personio Features
Personio is a German startup that targets small- and medium-sized businesses, offering a cloud-based HR, recruiting and payroll platform. Personio aims to simplify the HR processes for its users and features a range of tools that help streamline the HR experience.
Let's explore the core features that Personio has to offer.
Automated onboarding
Personio's automated onboarding capabilities are designed to simplify the process for new employees and HR personnel. Onboarding new employees with Personio eliminates tedious paperwork, multi-step manual processes, and time-consuming tasks. Instead, Personio makes it simple to automate parts of the onboarding process from start to finish.
With Personio's onboarding feature, you can manage employee validations, assign custom roles and set privileges as part of each employee's onboarding process. You can also automate contracts, background checks and forms to eliminate duplicative work. Additionally, you can use automated emails to remind new hires what documents are due, who the contacts are for their orientation session or other relevant information.
For HR admins using the system for onboarding processes, Personio ensures accuracy by combining data from documents and keeping an audit trail that builds accountability into each employee's file. And since all this is done without any manual input or paperwork, you get reliable data that you can quickly access when selecting people for job roles or preparing payroll calculations.
Recruiting and applicant tracking
Personio is helping SMBs optimize their hiring and onboarding processes by providing robust recruiting and applicant tracking capabilities. With Personio, users can seamlessly create website job postings, manage applications, and communicate with prospective team members.
Personio's comprehensive recruitment features also give recruiters the ability to perform background checks and reference checks directly from the platform to quickly bring qualified candidates onboard. Additionally, Personio's Applicant Tracking System automatically updates job suggestions on their job board with new jobs as they are posted to ensure that applicants always have access to the most recent career opportunities.
Moreover, Personio even provides users with automated onboarding options for candidates undergoing extensive recruiting processes. Personio is streamlining HR operations for small and medium businesses worldwide by automating manual tasks associated with recruitment and onboarding processes.
Time tracking and attendance
Personio's time tracking and attendance capabilities help small and medium businesses monitor their employees' hours worked both in and outside the workplace. The platform allows managers to access real-time employee records, set customized access rights for different individuals, and generate reports for further tracking.
In addition, Personio's Time Off module offers automated absence management capabilities; users can view colleagues' absences easily and efficienty with notifications regarding forthcoming absences sent directly to the relevant manager. Absenteeism is reduced with customized policies for each company, granting permission for future leave requests or flagging old policy violations such as an employee taking off excessive days off their allocated allowance.
To ensure compliance with labor regulations, hours tracked are kept secure in carefully maintained databases while unused vacation days are saved year-on-year. Shift planning and scheduling also come into play allowing managers to conveniently assign tasks, making it easier to rush through busy days without jeopardizing accuracy or quality of work done by staff.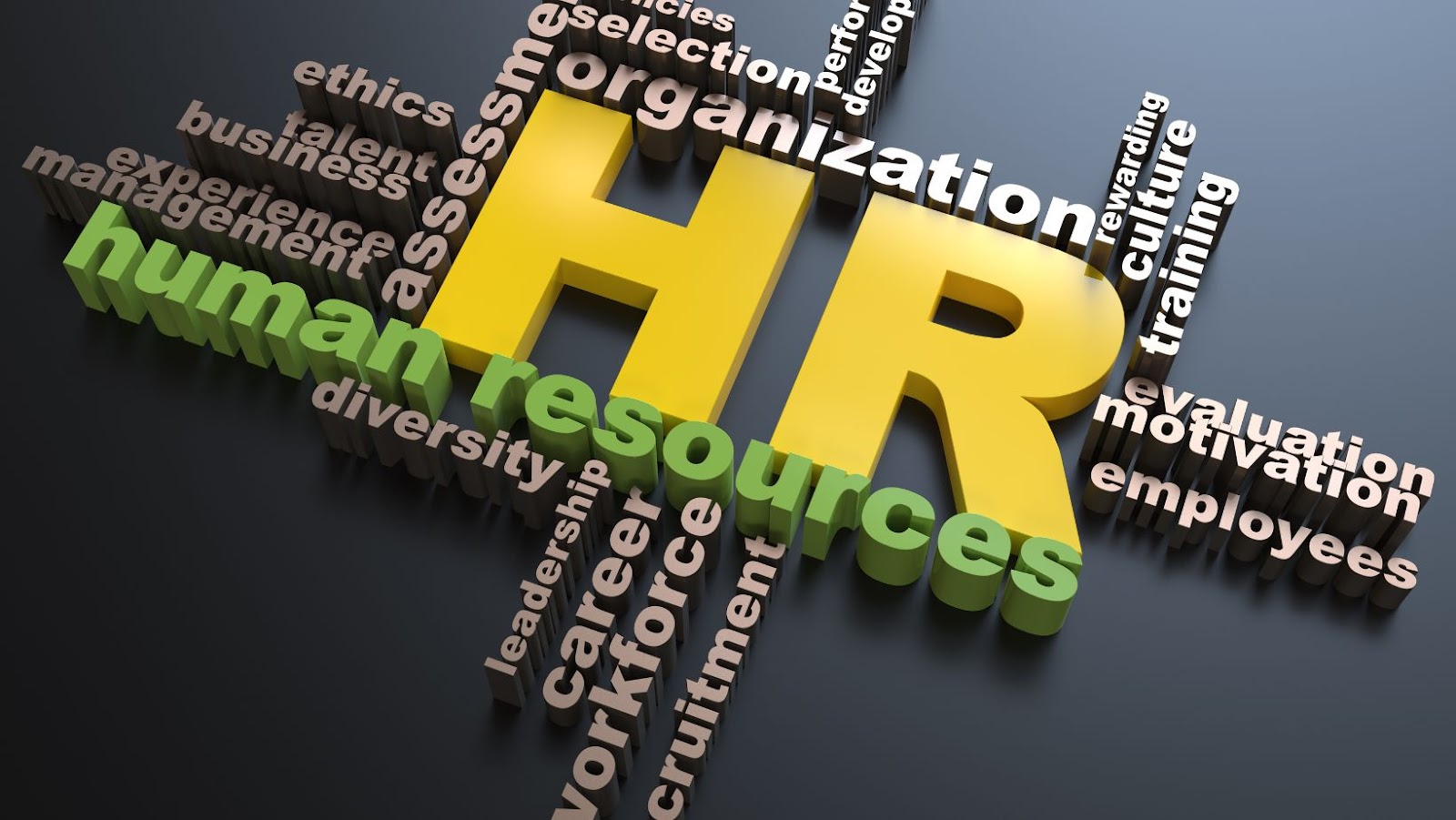 Payroll and benefits
Payroll and benefits are an essential part of the HR function, and Personio's solutions enable businesses to automate these tasks while ensuring data accuracy.
Personio provides payroll services that ensure timely salary payments with an intuitive salary configuration system. You can use flexible calculations for all salaries – hourly, daily, weekly or monthly – and the payroll team can view all entries in one place. A bulk payment file that supports multiple payment methods is also provided to simplify the outbound payment process.
Organizations can manage employee benefit arrangements within Personio, allowing all relevant information to be stored in one central place. This simplifies processes such as automatic enrollment with just a few clicks and appropriate employee communications are generated quickly.
Expected future benefits-related costs can be easily identified thanks to detailed cost reports that accurately track employee benefits expenditure across departments or locations. In addition, automated compliance rules help businesses meet the necessary legal requirements related to benefits policies or regimes.
Benefits of Personio
Personio is a German startup that targets small- and medium-sized businesses looking for an efficient HR solution. Personio offers a comprehensive suite of tools for recruitment, HR management, payroll and employee benefits. It is designed for easy integration with external systems and user-friendly for employees and managers.
In this article, we will explore some of the benefits of Personio for SMBs.
Streamlined HR processes
One of the primary benefits of Personio is its ability to streamline Human Resources processes and tasks. Personio's HR software offers businesses various functions to make daily HR tasks easier, faster, and more efficient. Personio simplifies manual processes such as attendance tracking, employee scheduling, payroll processing and more.
Personio's HR software helps businesses save time and money by automating common HR-related tasks. With automated processes such as automatic payments, time tracking, invoicing and leave management integrated into one system, businesses no longer need to manage multiple systems for various HR tasks. As a result, businesses can focus on providing better support to their staff while keeping operational costs low.
Furthermore, Personio provides access to powerful reporting tools that give business owners a clear view of their employee data and insights on optimizing workforce strategies. Businesses can quickly generate in-depth reports that provide granular insights into performance metrics and demographic information. Thereby allowing them make well-informed decisions on how best to grow their business without unnecessarily bogging down the existing personnel resources involved in HR tasks.
Personio's powerful suite of features makes it an invaluable tool for small or medium sized business owners looking for reliable options when managing HR activities within their organization. The platform enables easy integration with existing accounting software (such as Sage or Xero) or other applications used in the day-to-day running of the business so that all necessary information is accessed from one single platform instead of manually inputting information each time is needed for any given task.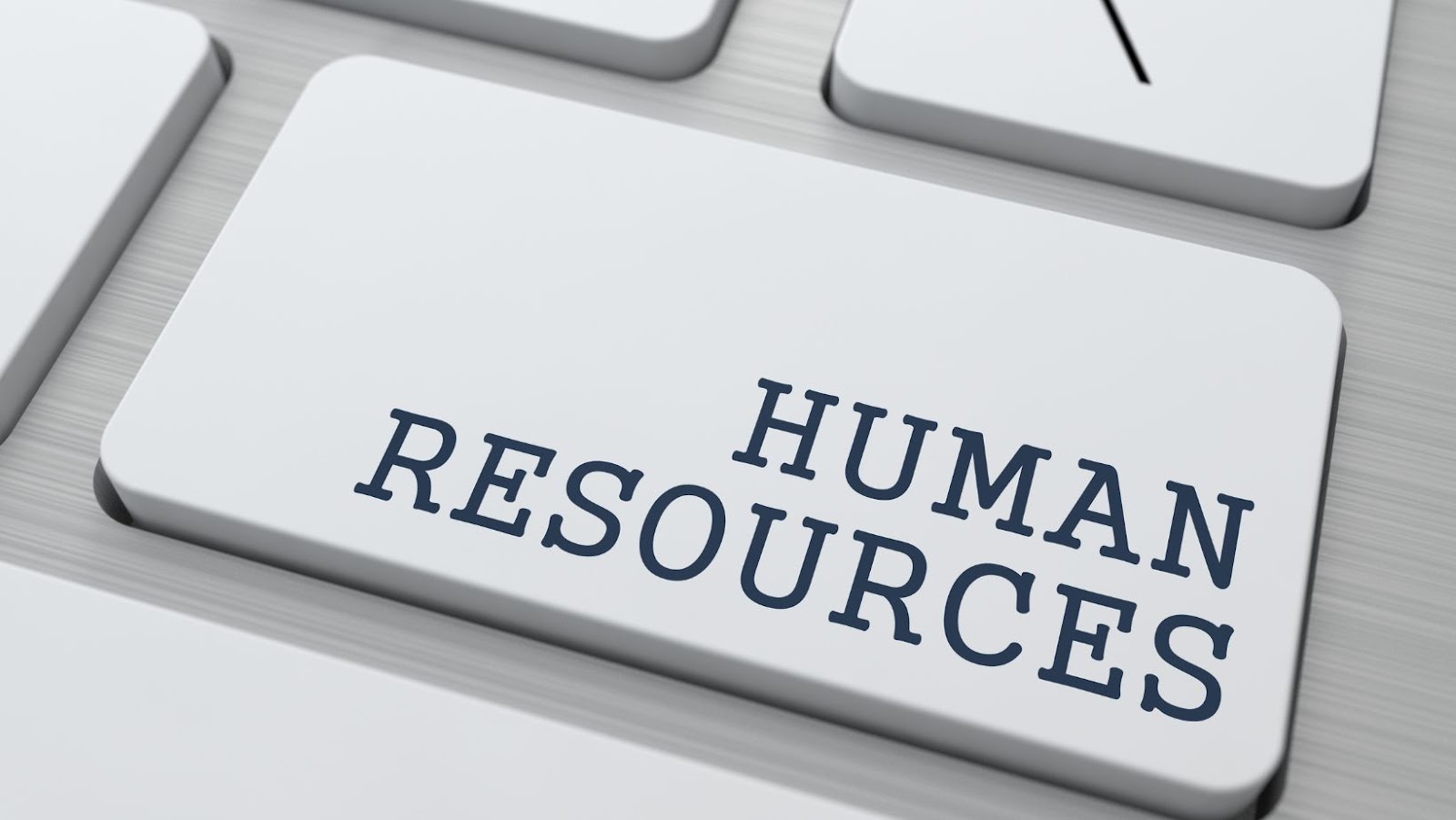 Reduced administrative costs
Personio is an HR software solution designed to simplify and streamline the processes of managing employees for small and medium businesses. By leveraging automation and unified data across the company, Personio can reduce administrative costs in several ways.
First, manual workflows like HR onboarding or payroll processes are replaced with automated systems. These automated systems are less prone to error and take far less time than manual processes — leading to cost savings for companies by not having to dedicate manual resources towards these tasks. Second, it eliminates double-entry data gathering by automatically retrieving relevant information from departments such as marketing or sales when a new employee joins the team. So there's no need to manually enter this information multiple times into different programs. Finally, Personio allows human resources professionals to better plan their people budget. Getting insights into how much money is lost due to employee turnover or how much is spent on salaries year-over-year helps create more sustainable budgets.
Overall, Personio is a great option for companies looking for an all-in-one HR software solution that simplifies managing employee data while reducing administrative costs.
Increased employee engagement
When you have an effective HR system in place, it helps ensure that employees feel seen and valued. Personio provides time and attendance tracking features to help increase employee engagement while working remotely. With an automated process, managers can measure their team's performance and coaches can provide targeted feedback when needed.
Additionally, Personio offers the flexibility to create custom company policies like giving additional leave days off for birthdays or other special occasions – allowing your team to feel like a part of a community instead of just another cog in the machine.
Furthermore, Personio's feedback loop helps foster two-way communication between managers and employees, allowing both sides to stay informed about changes within the business that could affect their job security or career growth opportunities. This leads to increased trust and loyalty among your workforce, knowing that there is transparency in communication established by the organization.
Personio in the German Market
Personio is a German startup targeting small and medium sized businesses to offer streamlined HR solutions. It is one of the first HR tools focusing on the German market, allowing for stronger localization. Its goal is to provide SMBs with a comprehensive HR platform to reduce the administrative burden and streamline the HR process.
Let's take a closer look at how Personio is doing this.
Personio's success in Germany
Personio has become the leading HR management platform for small and medium-sized businesses in Germany — a major accomplishment for the Munich-based company that has only been present on the German market since 2018.
Following its breakthrough success, Personio now serves more than 4,000 businesses across Germany with over 4 million active users and 18 million payroll payments made through its platform each month. In addition, Personio provides complete HR software to help streamline operations, manage employees and grow talent, which are essential to ensure business operations run as efficiently as possible.
Personio's approach of giving small and medium businesses access to technologies much better fit their needs than those offered by larger providers has proven popular among entrepreneurs in Germany. Additionally, Personio's user-friendly interface with an intuitive design makes managing the workforce effortless while providing superior insights into employee data analytics, allowing companies to optimize operations and identify improvement areas. This has proven invaluable in a market like Germany where labor costs are high and working hours are often regulated.
Overall, Personio's strong presence in the German market lies primarily in its ability to provide comprehensive HR software solutions tailored specifically for small and medium-sized businesses. The highly effective nature of their services have already seen exponential growth among their customers thanks largely to energetic customer support teams complemented by an efficient user experience enabled by intuitive technology.
Personio's impact on the German SMB market
Personio's cloud HR software for small and medium-sized businesses (SMBs) is shaking up the HR sector in Germany. Its flexible and intuitive platform simplifies employee onboarding, timesheets, payroll, benefits, and leaves management — impactful tools for companies of any size, particularly those with limited resources.
Personio focuses heavily on data integration. This reduces the paperwork traditionally associated with hiring processes, meaning processes can be more easily automated to improve the onboarding experience. Its intuitive interface enables teams to quickly visualize data to gain insights into recruitment trends and inform better decision making.
Any new recruitment or internal changes are quickly integrated into Personio's platform — reducing the need to train staff or manually update records. In addition, payroll processing is simplified, giving SMBs more time to focus on core business operations as opposed to administrational tasks that slow productivity. Moreover, Employer Brand Management features ensure employees have access to the most up-to-date company information when enjoying team activities or referring their network.
Due to Personio's user friendly platform and efficient automation capabilities, German SMBs benefit from a streamlined HR process that reduces manual workflows while optimizing employee performance. In addition, with entire histories stored in a centralized hub and an ability to manage employment contracts digitally, SMBs now have access to more time-efficient tools akin with larger organizations than ever before.
Conclusion
Personio is a German startup that has become a go-to platform for small- and medium-sized businesses looking to streamline their HR processes. Personio helps businesses simplify hiring, onboarding and managing employees, allowing businesses to be more efficient and productive.
Personio also gives businesses a tool to analyze data, allowing them to make better decisions and optimize their HR processes. In conclusion, Personio is a powerful and innovative solution for businesses looking to maximize HR efficiency.
Summary of Personio's advantages
Personio is an all-in-one HR software designed to help small and medium businesses manage their HR processes. With an intuitive interface and powerful features, Personio enables companies to manage their entire workforce from a single platform. It provides comprehensive tools such as employee onboarding, candidate tracking, time management and payroll processing. In addition, by automating day-to-day HR operations, it makes life easier for both managers and employees alike.
Personio offers several advantages that small and medium businesses can benefit from:
Streamlined Workforce Management: Simplifies routine tasks such as onboarding new employees, setting up employee benefits and tracking employee information in one place.
Automation: Automates various administrative functions related to recruitment, payroll and accounting so that these tasks don't take up valuable business time.
Scalability & Customization: Allows organizations to scale quickly with customizable templates that make it easy to create new jobs or revise existing ones.
User-Friendly Interface: An easy-to-use interface that requires minimal training making the transition into Personio smooth for employees of all levels.
Comprehensive Reporting: Generates reports on everything from performance reviews to budgeting information in easy-to-read and understandable reports.
Security & Compliance: Ensures that data is kept secure by GDPR and other applicable requirements.
Future of Personio in the German SMB market
Personio has enjoyed significant success since its initial launch in 2015, with its roster of thousands of customers growing rapidly yearly. As the company continues to expand, its core focus is on simplifying HR and payroll management to help reduce operational costs for small and medium businesses (SMBs) worldwide — particularly in the German market. Personio is committed to helping SMBs improve process efficiency by providing easy-to-use software that automates common HR and payroll tasks.
Personio's disruptive technology has substantially impacted the German SMB market, as its products offer a convenient way for workers to access their data and manage their workflow easily. With increasing SMBs opting for automation solutions such as Personio's, there is tremendous potential for more growth and innovation in this space. Furthermore, by further integrating its product portfolio with other applications, Personio stands ready to unlock more value that benefits employers and employees.
tags = currently counts some 3,000 SMEs in Europe as customers, company's $500 million valuation a year ago, startup has doubled its revenues, allinone hr 125m index ventures meritechlundentechcrunch, allinone hr personio series ventures meritechlundentechcrunch, allinone hr personio 125m series meritechlundentechcrunch, allinone personio series index ventures meritechlundentechcrunch, allinone hr personio ventures meritechlundentechcrunch