When packing for a trip, one of the most important decisions you will make is what to bring with you. In addition, how long you will be staying at your destination will play a role in your packing decisions for more reasons than you might think.
If you are only going to be there for a few days, you won't need to pack as many items as if you were going to stay somewhere for a week or longer. As well, the type of hotel that you stay in will make a difference because luxury hotels will provide more items than a standard or budget might. What we mean by this is that complimentary items will be included in rooms with more luxurious options.
An extended-stay hotel such as Roost Cleveland Hotel will find itself needing to consider much more than just short-stay hotels have to when it comes to the guest experience. This is because guests need services that will sustain their stay for longer and make them feel as comfortable as if at home. We could start to miss our conveniences otherwise or start to see things become too expensive if it were not for long-stay discounts and extra considerations.
From a guest's point of view, there are many different things to take into account when packing for a hotel stay versus packing for a stay in someone's home. In this article, we will explore some of the factors that go into making packing decisions based on the length of our stay. We will also discuss packing tips for hotel situations and what items are typically provided in hotel rooms. Then we will consider our food decisions too.
More Clothes Required for Longer Stay
Ordinarily, you would need more clothes if staying at a location for longer. However, luxury hotels have a solution for this by offering laundry services. As well, many extended hotels will offer on-site laundrettes that will allow guests to wash their clothes as if at home.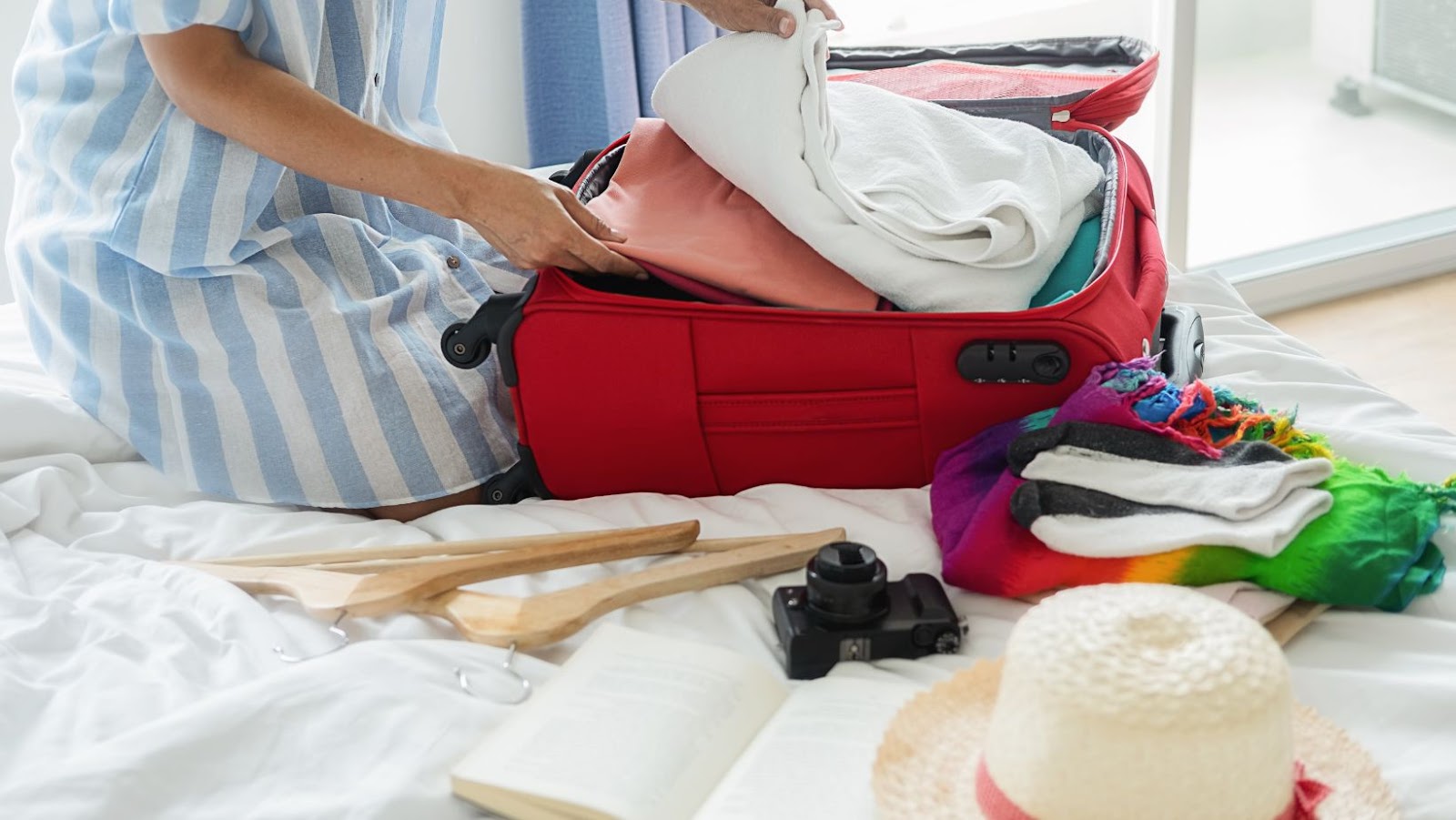 It is good to be able to pack less because we can wash what we are standing up in. This helps those staying on vacation for longer and business travelers looking to wear the same suit again. It is not something you have a multiple of necessarily or have room to pack too many of.
Other Packing Decisions
Hotels will often put complimentary items into guest rooms which will last for a certain period even when you are in an extended-stay hotel. These include toiletries, coffee, tea, sugar, and other items. Therefore, packing toiletries may not be necessary, depending on the hotel's amenities.
For longer stays in hotels, packing some of your favorite food items can also be beneficial for snacks and meals throughout your stay. In addition to this, it is a good idea to pack some items, such as a first-aid kit or extra medication, in case of an emergency.
Room Service or Kitchens
Room service will offer more privacy to guests who do not want to venture down to the restaurant every day to eat their food. In addition, on-site kitchens will allow guests to cook their food rather than have the expense of restaurant food.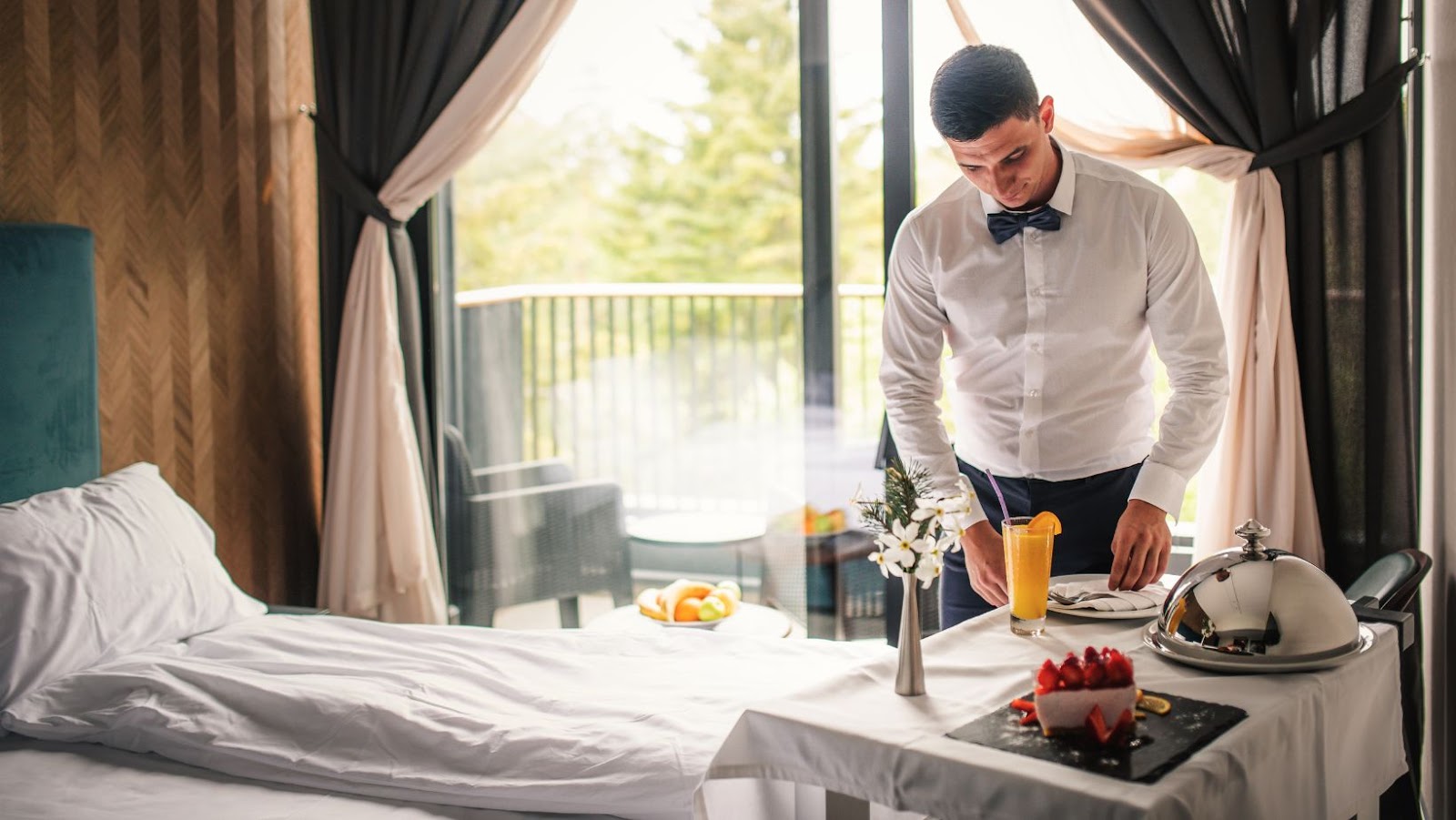 This will also provide them with more choices of food at a cheaper cost when they have already worked their way through the hotel menu because of staying for a longer period. If you are staying with a family, it is particularly beneficial to have a kitchenette to prepare food because the costs would be greater if you needed to eat out.
When packing for a hotel stay, it is important to consider the length of your stay and pack accordingly. Hotels often provide complimentary items that may not need packing; however, packing some items like toiletries and snacks can be beneficial for longer stays.