A visually appealing workplace is essential for fostering a positive and productive work environment. Incorporating greenery into your business can make all the difference when it comes to creating an inspiring space that encourages creativity and collaboration among employees. A visually pleasing workplace can make it easier to focus on tasks at hand, while providing comfort and motivation that helps boost morale. It can also create
Decorating your workspace can be an incredibly powerful way to boost motivation and energy. Small touches and elements of design can help you create a productive space that can energize you to get things done. Choosing calming colors, using ergonomic office furniture, or displaying artwork and photographs. Even the simplest of touches can have a huge impact on morale and productivity, so try to create an environment that both employees and customers will appreciate.
Here are Some Useful Tips to Help You Brighten Your Workspace:
Adding a splash of color to your workspace can help you to feel more energized and motivated in the office. Brightly colored walls can be very inspirational, as they create an atmosphere of creativity and enthusiasm. Paint is also relatively inexpensive compared to other forms of decoration, so it's easy to experiment with different colors and styles without breaking the bank.
Greenery has been proven to reduce stress levels, boost moods, and improve concentration in addition to providing a refreshing aesthetic. By introducing plants and other forms of greenery into the workplace, you can improve not only the wellbeing of your staff but also the overall atmosphere of your business. Artificial plants are a great way to bring life into an office or workspace without the hassle of having to water or maintain them. Artificial foliage comes in many varieties, from small potted succulents to full sized artificial trees! They can be used to give a pop of color, create an inviting atmosphere, or simply bring some natural vibes to an artificial environment. Artificial plants are also great because they don't require any maintenance and last much longer than typical live plants.

Displaying artwork or photographs of inspiring places, people, or messages can help bring motivation and focus to your workday. It can be a reminder to stay positive and keep pushing forward. Many people find that wall art is the perfect way to personalize a workspace and make it feel more like home. Even if you don't have much space, there are still plenty of ways to incorporate decorative elements into your office. From framed prints to inspirational posters, wall decals, or even small pieces of art – the options are endless!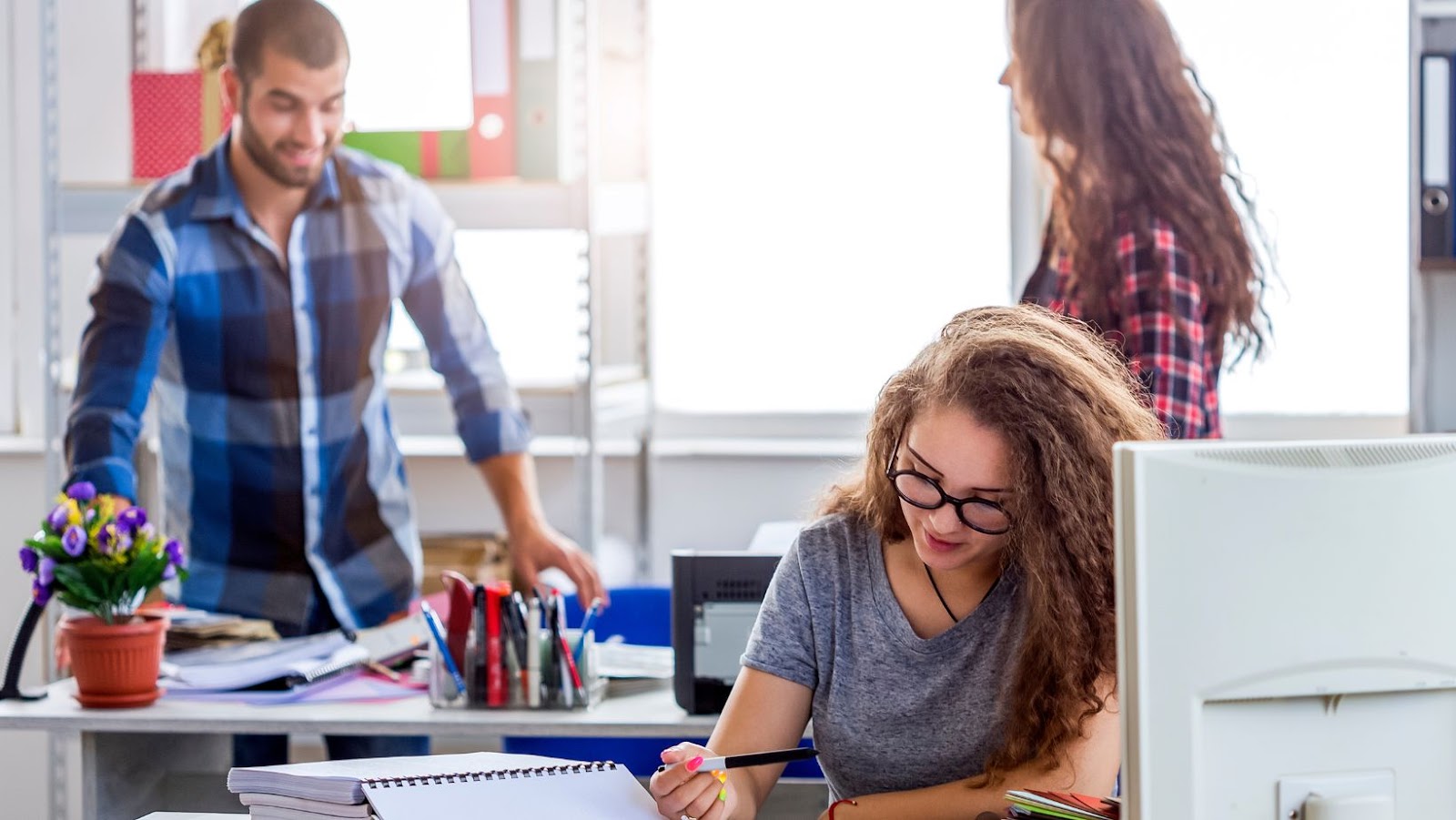 Through the use of color, greenery, artwork, and other decorative elements, you can transform any workspace into an inspiring place of productivity. With some creativity and thoughtfulness, you can make your office a pleasant and inviting space that encourages collaboration, productivity and wellbeing. Ultimately, fostering a positive work environment can lead to greater employee satisfaction, increased motivation, improved morale, and higher levels of productivity. With the right decorations in place, you can create an uplifting and inspiring atmosphere that will help your business succeed.