Entrepreneurs and professionals want a solid description for attract prospective employees, clients, and investors. A bio should illustrate a person's talents and goals, as well as represent them as experts in their industry without being so long that the prospect finds it uninteresting to listen to or read further.
You may be aware of short bios that are used on social media sites to explain one's hobbies, work, and other attributes. A professional bio, on the other hand, goes much farther and is utilized to attract prospective leads, resulting in greater employment possibilities, more customers, and lucrative relationships.
What Is a Professional Bio?
A professional biography, often known as a professional bio, summarizes your professional career and achievements. In a nutshell, it's a self-promotional campaign.
It is substantially shorter (usually 5 – 10 words long) and more interesting than a resume since it allows you to communicate your relevant views and values.
Since your professional bio is often the first (and possibly only) item a prospective employer, customer, or contact reads before choosing to contact you, it must be accurate, informative, and memorable. It is advisable to include:
Your official name
Your present job title
Your organization's name or personal brand statement
Your birthplace
Your personal and professional objectives
A critical accomplishment or achievement
Your interests
Your qualifications and areas of expertise
Although professional biographies are by nature short, it is critical to choose which of these elements is most relevant to create the most significant impact on your readers.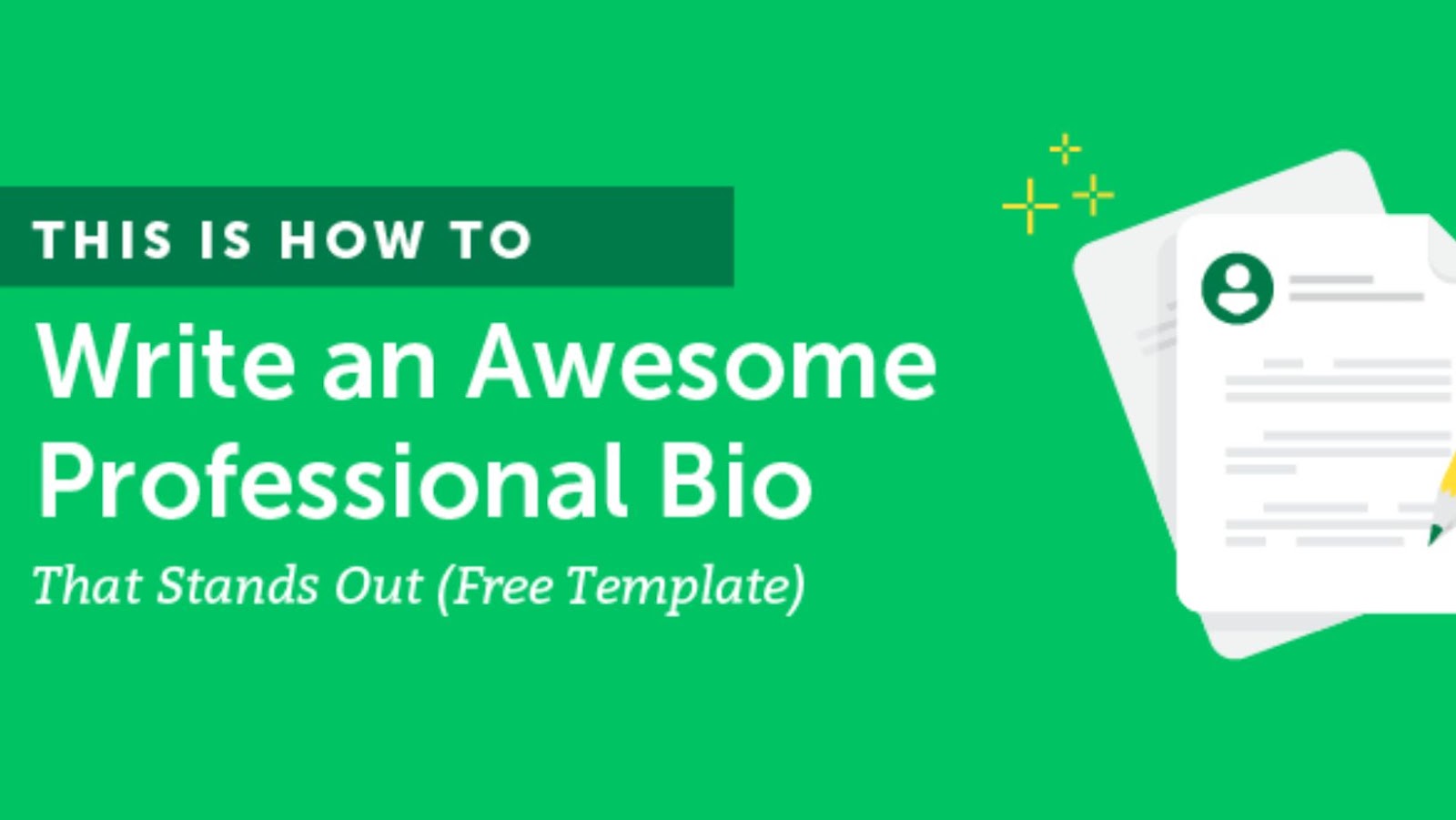 5 Best Practices for Creating Professional Bios
The key to creating a good bio is to keep it brief while including all of the most crucial details that emphasize your knowledge and experience.
If you're-submitting your bio as part of a guest post rather than putting it on a particular social media channel it's also a good the idea is to modify it so that it highlights the abilities that will best match that platform or client. The following are some tips for structuring your bio to help you make the most of the limited space provided.
Start With Writing Your first and last name
After reading your bio, the most crucial thing readers should remember is your name. As a result, ensure that this is the first thing you include.
You can insert this information after your name if you are associated with any brand or have your company name or pseudonym. You might provide your position or title at the company to build a logical relationship.
Write about the responsibilities of your position
In addition to noting your work title, you should spend a few paragraphs detailing your primary tasks. You can use this as a chance to promote your expertise to readers.
Showcase your achievements in moderation
Just as it is acceptable for companies to discuss customer success stories, you should also mention your professional accomplishments. In other words, what more value can you provide?
Mention your values
What is your source of inspiration? Do you have any preconceived notions about your industry?
While others in your business could have similar accomplishments, your principles can set you apart. You can assist potential customers in understanding what value you can bring to the table and why it would be advantageous to engage with you by quickly stating your values.
Add a personal touch
All work and no fun makes you seem dull. So, dont forget to include anything about what you do while you're not working. It could be about your family, hobbies, or interests. Maybe you've launched a promising side venture.
Authenticity is becoming more critical for companies, and expressing something personal about yourself can make it easier to connect with people. You may even attempt to include comedy. Those who read your bio will remember you for valid reasons if you end it with a personal story or something distinctive.
How Can You Present a Professional Bio?
Professional biographies may be presented in a variety of ways. A bio may be used to pique visitors' interest in a person, brand, or corporate company's website.
It can be utilized in presentations at speaker conferences, webinars, during the introductory stage, and even while presenting a company plan to get funding.
Browse SlideUpLifts selection of 100% customizable Google Slides templates to construct your business presentations, enter your professional bio in a style that grabs your client's attention, and communicate your message with compelling visuals and reports.
Professional biographies may also be utilized on social media sites, particularly LinkedIn, where professionals and entrepreneurs can discover more about you and link you with the relevant audience, and assist you in reaching your objectives.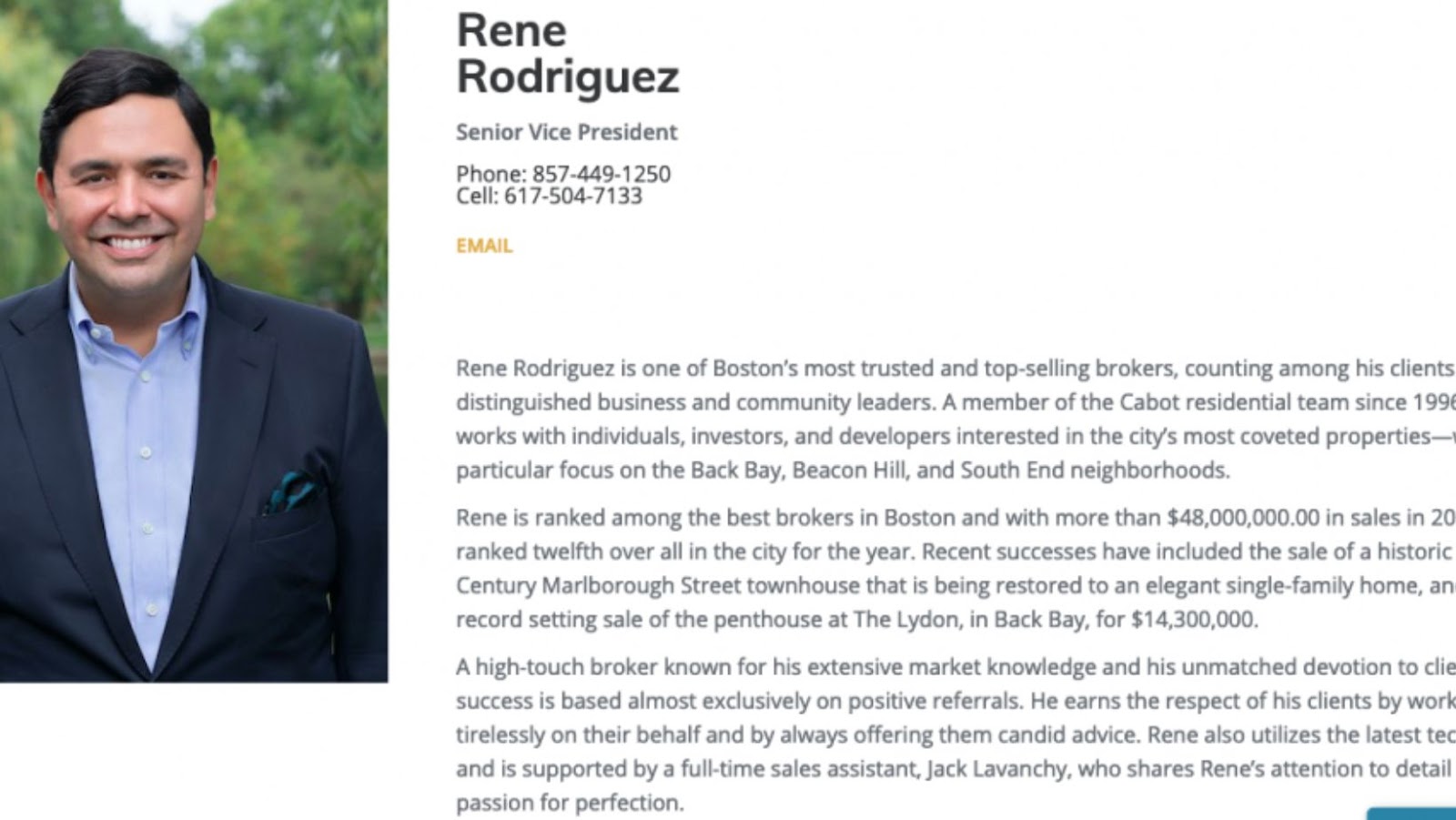 Professional Bio Examples
Here are a quite a few examples of successful professional
biographies:
Example 1
Mary Jones is an Executive Assistant with eight years of expertise working with a Fortune 500 company's executive team. Mary focuses on administrative technology and is in charge of training other staff on how to use cutting-edge systems and applications such as accounting software, mass communication processes, and organizational apps.
Mary is a formidable force in the business, and she utilizes her upbeat attitude and boundless energy to inspire people to work hard and achieve. Mary is always motivated by her husband and their two girls. Mary enjoys hiking, crocheting, and playing video games with her grandson in her spare time.
Example 2
My name is Alex Drysdale, and I work at Oswald Technologies as a Junior Web Developer. I am an experienced developer and programmer who enjoys contributing to the fascinating technology developments that occur every day at Oswald Tech.
I graduated from the Georgia Institute of Technology with a bachelor's degree in software engineering in 2016. I received the Edmund Gains Award in 2015 for my outstanding academic achievement and leadership abilities while in high school.
Wrapping It Up
As your business and professional career progress, so should your professional bio. A bio should portray your best professional self so that people know your
accomplishments before meeting you.
Even if you write your bio in the traditional format, your unique achievements will make it stand out and assist your readers in assessing the value you bring.
The best biographies consider the audience, purpose, and context. They are designed to attract clients and consumers. It is not something you should leave until the last minute, but it should be crafted appropriately and applied in each circumstance.