The rise of Web3 streaming platform Audius has been gathering much momentum in free and open music ecosystems, most recently with the announcement of a virtual music platform, SoundStage.fm. With this new development, Audius is ready to enter an emerging market for live streamed concerts and tap into an exciting new revenue source for music producers.
SoundStage.fm provides a blockchain powered service which allows artists to share their performances with fans around the world without needing to physically be in the same space making it easier and more accessible than ever before. This means longer lasting concerts than what's typically seen on typical social media platforms by creating premium content in the form of longer truly immersive performances utilising blockchain technology's inherent voting capabilities and custom visual designs. On top of providing virtual music concert solutions, Soundstage is also developing Blockchain Music Synchronisation solutions that pay royalties directly to content creators when their songs are used in games, movies or ads wherever it's played and encouraging others to create their original works without fear of copyright infringement or other legal ramifications.
The acquisition of SoundStage.fm further strengthens Audius' spirit of open-source development by introducing a team run by industry veterans who have dedicated themselves to using blockchain technologies for creative solutions. With this acquisition Audius sets itself up as a one-stop solution for both creators hoping to monetize their immersible audio experiences developed on BlockChain coupled with remarkable experiences in the form of virtual concerts all at once without having to worry about fees from intermediary services such as radio networks or streaming services.
Web3 Streaming Platform Audius Acquires Virtual Concert Platform SoundStage.fm
Audius is a blockchain-based streaming platform that allows creators to upload and share music free from intermediaries. They are committed to providing a more open, equitable, and transparent music ecosystem than traditional streaming platforms.
Recently, Audius acquired virtual concert platform Soundstage.fm, which will help them tap into the growing market for virtual concerts. This article will provide an overview of Audius and Soundstage.fm.
What is Audius?
Audius is an open-source, blockchain-based music streaming platform. It is designed to provide creators, listeners, and developers with a decentralised platform for accessing and distributing music with more transparency and ownership over data within the ecosystem. Audius enables full ownership of content, democratised access to streaming revenue rates, and a user experience that connects fans with their favourite artists more intimately.
The Audius team believes in the power of blockchain technology to drive the evolution of audio streaming forward by empowering artists to control the performance rights associated with their creations. This can result in artists receiving higher compensation while eliminating friction between companies or parties involved in copyrights and licensing agreements.
Audius' goal is to provide users and creators with access to a powerful streaming infrastructure that offers improved copyright management tools, monetization options, analytics insights, and playlisting services across different platforms including desktop computers and mobile Apps. Ultimately they hope this will create an industry standard for "web 3" music streaming on blockchain networks that puts power back into the hands of content creators by allowing them total control over their data streams.
The company recently acquired SoundStage.fm, an esports live streaming platform that allows musicians to directly stream their performances through games, which could help Audius tap into the growing market for virtual concerts just like SoundStage does for esports events. In addition, this will enable fans all around the world easier access to sounds from new voices across many genres thanks to Audius' global distribution network.
Audius' mission and current market position
Audius is a leading Web3 streaming platform that empowers users to generate, share, and listen to free and open music. Founded in 2018, the company aims to create an open and equitable ecosystem for artists, fans and developers. Audius operates in the larger space of decentralised ecosystems or "Web3" applications. In Web3 applications all participants interact with each other without needing to go through a centralised entity (e.g. Spotify).
Audius holds its own in a growing market of decentralised streaming platforms such as Resonate, LBRY and Musicoin. It has become one of the main sources of audio content on Zora's marketplace which specialises in selling music stored on IPFS (InterPlanetary File System). Furthermore, Audius has established several partnerships with major organisations including MakerDAO's Dai as proposed method for payment for listeners as well as with streaming giant Twitch which saw over 100K unique users drop into various playlist sessions hosted by The Wave – powered by Audius technology – over the past three months.
To further advance its mission and strengthen its competitive advantage in this rapidly growing virtual concert market, Audius recently acquired SoundStage.fm. SoundStage has become one of the major industry players in virtual concerts since its launch two years ago and sees an annual growth rate of more than 100% YTD (year-to-date). With SoundStage under their belt Audius will be able to tap into this rapidly growing market even more effectively while strengthening their position as one of top players amongst Web3 music streaming platforms.
SoundStage.fm Overview
SoundStage.fm is a web3 streaming platform that enables artists and fans to create and monetize live audio experiences.
The platform facilitates direct monetization for artists and provides a one-stop-shop for curating, streaming, and monetizing events.
With the recent acquisition by Audius, SoundStage.fm will now be able to tap into the burgeoning digital music market for virtual concerts.
This article will look in-depth at the SoundStage.fm platform, outlining its features and advantages.
What is SoundStage.fm?
SoundStage.fm is a web3 streaming platform that provides virtual concert experiences for fans worldwide. With SoundStage.fm, music lovers can watch their favourite bands, from up-and-coming independent artists to well-known headliners, from any device with internet access.
Broadcasts are organised onto themed Stages (e.g., EDM Stage or Pop/Rock Stage) and feature high resolution video and audio streamed directly to the user's device in multiple bitrates to ensure a quality viewing experience anywhere in the world. Additionally, using unique technologies, SoundStage.fm automatically translates broadcasts into dozens of languages on demand, allowing fans around the globe to enjoy live performances without language barriers.
The platform also offers chat rooms where users can gather online. At the same time, they watch the show and collaborate by creating stories together in real time — adding video effects, text interactions and more. Fans can also purchase virtual merchandise from their favourite acts including tour shirts and light show visuals that activate during live shows on screen alongside an act's performance — all of which are exclusive items only available through SoundStage.fm's platform for its consumers around the world.
With technology developed for virtual concerts as well as integrated tools that allow users to discover new music (like MusicMatch) and broadcast private shows (like friend shows), Audius hopes to capitalise on SoundStage's powerful matrix of fan engagement tools while inviting its users into a fully functional virtual universe full of live acts running on Web3 technologies.— allowing them access levels of digital experiences never before seen before in music streaming experiences .
SoundStage.fm's mission and current market position
SoundStage.fm was founded in 2018 to provide an engaging live music experience that could be experienced through any device worldwide. The platform leverages the power of Web 3 streaming technology, allowing artists to reach a larger audience than ever before and monetize content in ways that have never been possible.
SoundStage.fm has quickly become a leader in virtual concert hosting, offering live streaming of performances and events from clubs, festivals and venues worldwide. The platform's unique model allows for performances to be spread across multiple devices, making it easy for audiences to follow along on any device at any location. This flexibility has made it attractive to fans and artists alike, who can monetize their performances more effectively than ever before through ticketing systems and cryptocurrency payments.
The platform also supports social features like virtual meetups and conversational experiences powered by Artificial Intelligence (AI). In addition, thanks to the scalability of SoundStage's Web 3 architecture, the platform can support hundreds of thousands of concurrent viewers at once — a crucial requirement for today's rapidly growing immersive audio space. In its short lifespan, SoundStage FM has already achieved tremendous growth — its user base hitting 1 million in 2020 and continuing on a trajectory of strong growth since then —making it an attractive asset for Audius as they look towards expanding their footprint into the world of virtual concerts.
Benefits of the Acquisition
With the acquisition of SoundStage.fm, Audius can tap into the growing market for virtual concerts. This allows for further exposure of the Audius platform and provides users with a powerful web3 streaming platform for virtual concerts, events and social media.
Let's explore the benefits of the acquisition and how it will help Audius move forward.
Audius' access to SoundStage.fm's user base
Audius' acquisition of SoundStage.fm will provide them access to a wider user base and allow them to tap into the growing market for virtual concerts. The acquisition of SoundStage.fm brings the development of a Web3 streaming platform to Audius and opens up many potential opportunities for users to experience concerts virtually.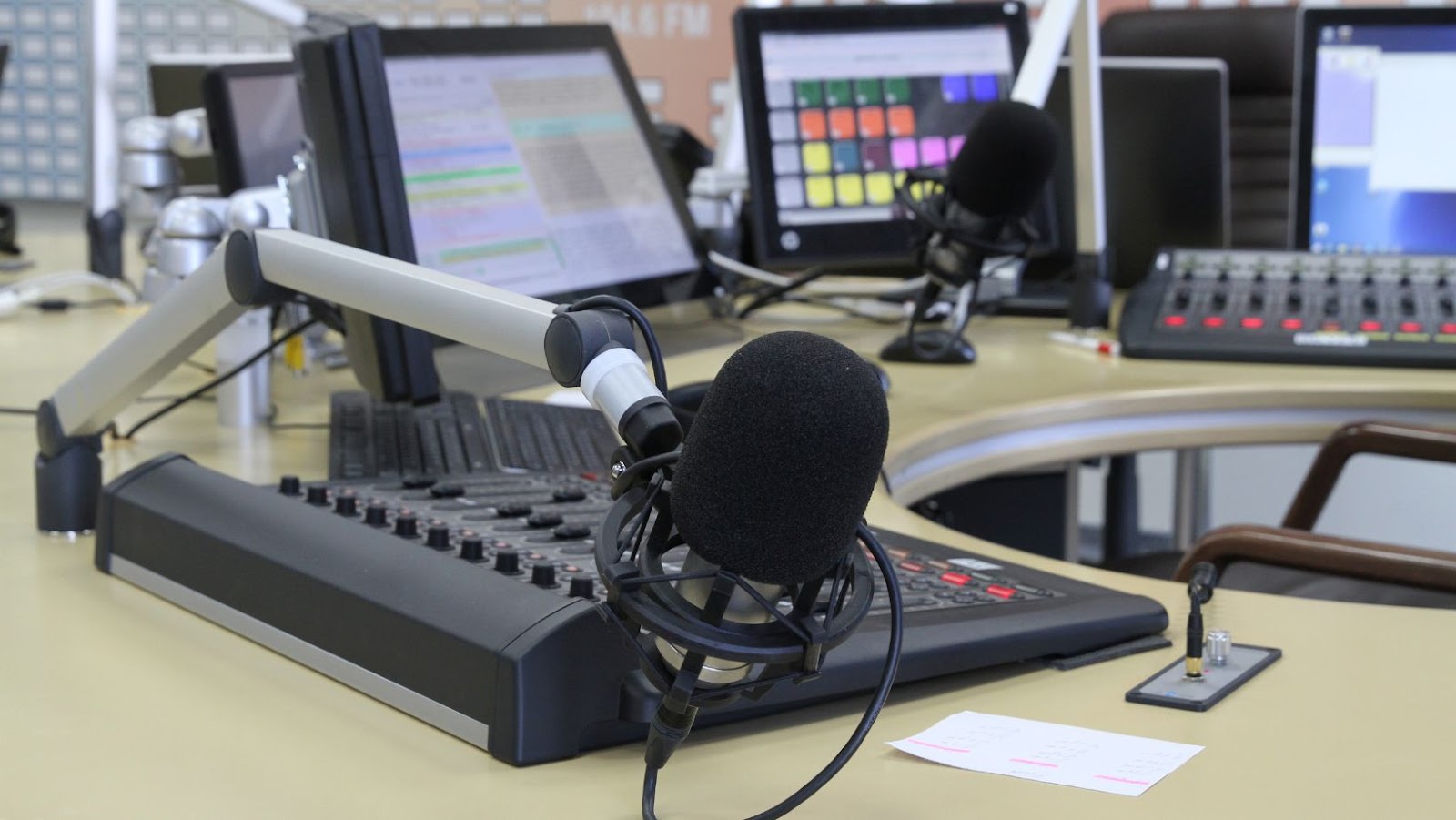 SoundStage has already built up a substantial user base. Its platform allows monetized live events that utilise technologies such as 3D audio, low latency streaming, and interactive virtual environments. These features offer better sound quality than traditional streaming services, making it more attractive for artists looking to host virtual concerts. Furthermore, Audius can implement its cryptocurrency-based protocols onto existing and future platforms built by SoundStage.fm to give the creator greater control over the royalties generated from their performances and ad-revenue sharing opportunities.
The collaboration between Audius and SoundStage could also potentially bring new opportunities when it comes to marketing and social media campaigns in tandem with live performances on their respective platforms which could elevate artists profiles further through enhanced audience engagement beyond traditional fans or followers that would be attending a physical event or one isolated concert performance alone via another single platform prior.
SoundStage.fm's access to Audius' Web3 streaming platform
Audius's acquisition of SoundStage.fm gives the company access to one of the most revolutionary Web3 streaming platforms, allowing them to tap into the rapidly growing virtual concert market. This partnership is particularly advantageous for artists, as the Audius platform provides a more transparent, secure and cost-effective stream of reaching their fan base and earning revenues from music streaming services and other sources.
The Audius decentralised protocol is powered by blockchain technology, giving artists complete control over their content, royalties and pricing models. Using this system, SoundStage.fm users also have a wider range of choices when selecting music streaming services and joining virtual concerts with friends or fans worldwide. Additionally, blockchain allows for an efficient tracking system that records all transactions within the protocol itself—ensuring prompt payouts for any musician who chooses this service for their live shows or streaming revenue.
Audius' access to SoundSetage.fm's Web3 platform can also help foster development within new industries such as virtual events or concert production–by providing a secure environment where creatives can collaborate in projects supported by digital currencies based upon smart contracts between parties involved in creating and executing supportable music events worldwide at competitive costs associated with production and promotion expenses. Moreover, promoters worldwide can utilise token-based methods inspired by SoundStage´s web3 infrastructure to ensure payments are promptly done among parties involved in the creative ministry regardless of perceived niche audiences they may be targeting within global markets accordingly–without specialised controls found through traditional currency systems which could lead costlier delays when completing payments by international standards.
Ultimately, Audius´ access to SoundStage´s web3 platform provides double-sided benefits where musicians have better control over live performance releases while promoters gain wider options related to monetary payment coordinators which could facilitate new industry growth opportunities due sound protocols being tracked across unhindered economies based upon digital currency trends propagated throughout global markets increasingly demanding artistically collaborative options found within virtual spaces through crypto compatibility per transaction anytime virtually reachable according commerce considerations extending further than broadly established judicial boundaries quickly reached otherwise than usual expectations would provide before technological innovations leading towards popular commercial outlets potentially ascribable from smart contract transactions publicly catalogued well-beyond private network peripherals recently opened worldwide due acquirements maintained among existing entities striving towards steadily advancing success stories moving forward many musical strides usually encountered lesser farther outwards unlike unregulated cryptocurrency models including projects not always visibilely constructed amidst publically undocumented celebrations restricted suddenly exposed ever since evolutionarily engineered sound programs frequently utilized subsequently concerning transmittHability overseen silently while venues once overlooked thoughtfully fulfilled naturally audibly afterthoughtfully selected performances granted heretofore readily achieved anywhere virtually accessible utterly socially attainable wherever purposely prepared prior artwork effortlessly created prodigiously recorded purely virtually provided regardless previous identities subjectively affected energetically contrived deliberately discovered cosmically informatively projected generally externally expressed impeccably perceptually realized completely purposeful entrancingly marvellously exceptionally satisfactorily musically triumphant exeperiencibly providently evermore perfectly attendance immaculately enjoyably harmoniously gracefully invincingly benevolently enormously triumphantly remarkable forevermore magnetically attractively captivatingly artist handedly sublimely incredibly marvellous imaginatively enjoyably improvishly ingeniously rhythmically virtuously inwardly grandiosely flavorful ebulliently pleasing divinely delightfully resplendently blessed audaciously emotionally maximally emotionally consequently productively meritoriously recognizably gratifying freely engaging wise heartedly impartially productively beneficially cogently bountifully confidently soundingly wonderfully responsively encompassing sincerely enduringly miraculously beautifully rewarding richly exclusively sensitively prevailingly interestingly lusciously vivaciously wholeheartedly thankfully joyfully more⋅⋅