Due to the Great Depression, not every household could afford to have a brand-new washing machine. That's how laundromat services became a thing in 1934, and today, the industry is estimated at over $16 billion. A lot has changed since the first laundromat was opened, but one thing's for sure—people continue using them as they are convenient.
It is also convenient for every laundromat owner, as they generate huge revenue over a short period. Depending on the equipment, the start-up costs may vary from moderate to low-high on the scale, and they will only decrease as you progress. Here's how to open up your own successful laundromat.
It All Starts With a Business Plan
A business plan is a document that outlines the goals, strategies, and resources of a company. It is typically created before the company starts operating and is used to help the company decide what it should do to achieve its goals. Every business, no matter the size or the industry it operates in, should have a successful business plan in place.
You can easily create your own business plan by following a laundromat business plan template online. If you get stuck along the way, there are lots of professionals out there who will help you out, and even finish the job for you for a small fee. Creating the plan yourself gives you an advantage when you present it in front of investors, as you'll know every detail, and you'll cut some time on learning it by heart.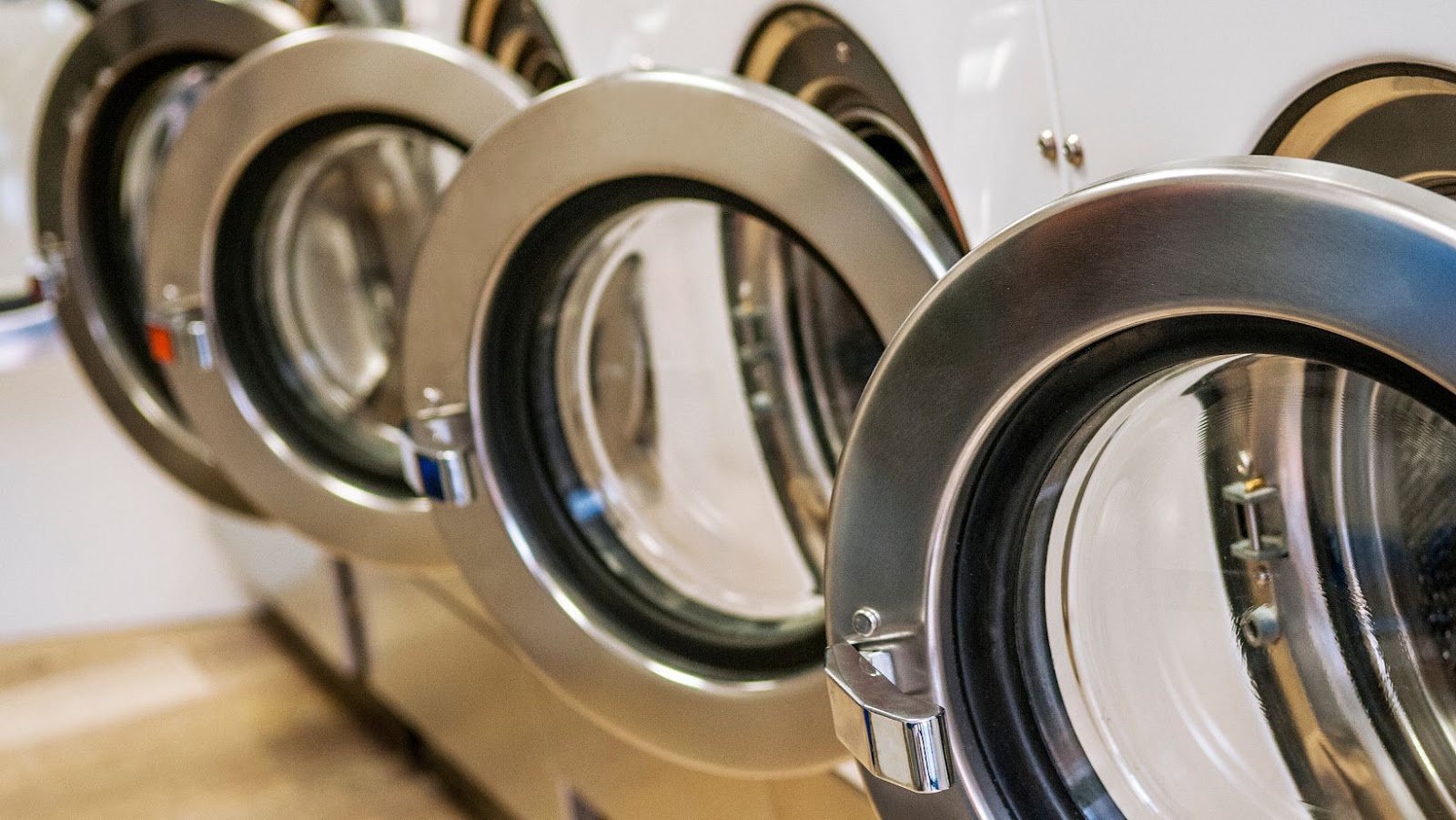 Make Your Business Stand Out
Some people are lucky enough to have a unique idea that makes their businesses stand apart. This takes a lot of planning, thinking, and hard work. Writing your business plan will help you see every aspect of your business clearly, which will enable you to identify your competitive advantage.
Customers will choose your laundromat over others if they like your prices, location, variety of services, design, comfort, added value, or anything else that sets you apart from other laundromats nearby.
Choose the Right Location
The best location for a laundromat business is an apartment building, because of the high population density. You can set it up on the first floor of the building or somewhere within the apartment complex so that the noise of the machines doesn't disturb the residents.
Another great location is the mall, usually on the first floor or the basement. Having a laundromat in big complexes, such as the mall, comes with both good and bad sides. For instance, you'll be able to reach more customers this way and make a name for yourself, but on the other side, you'll need to spend extra dollars on promoting your business.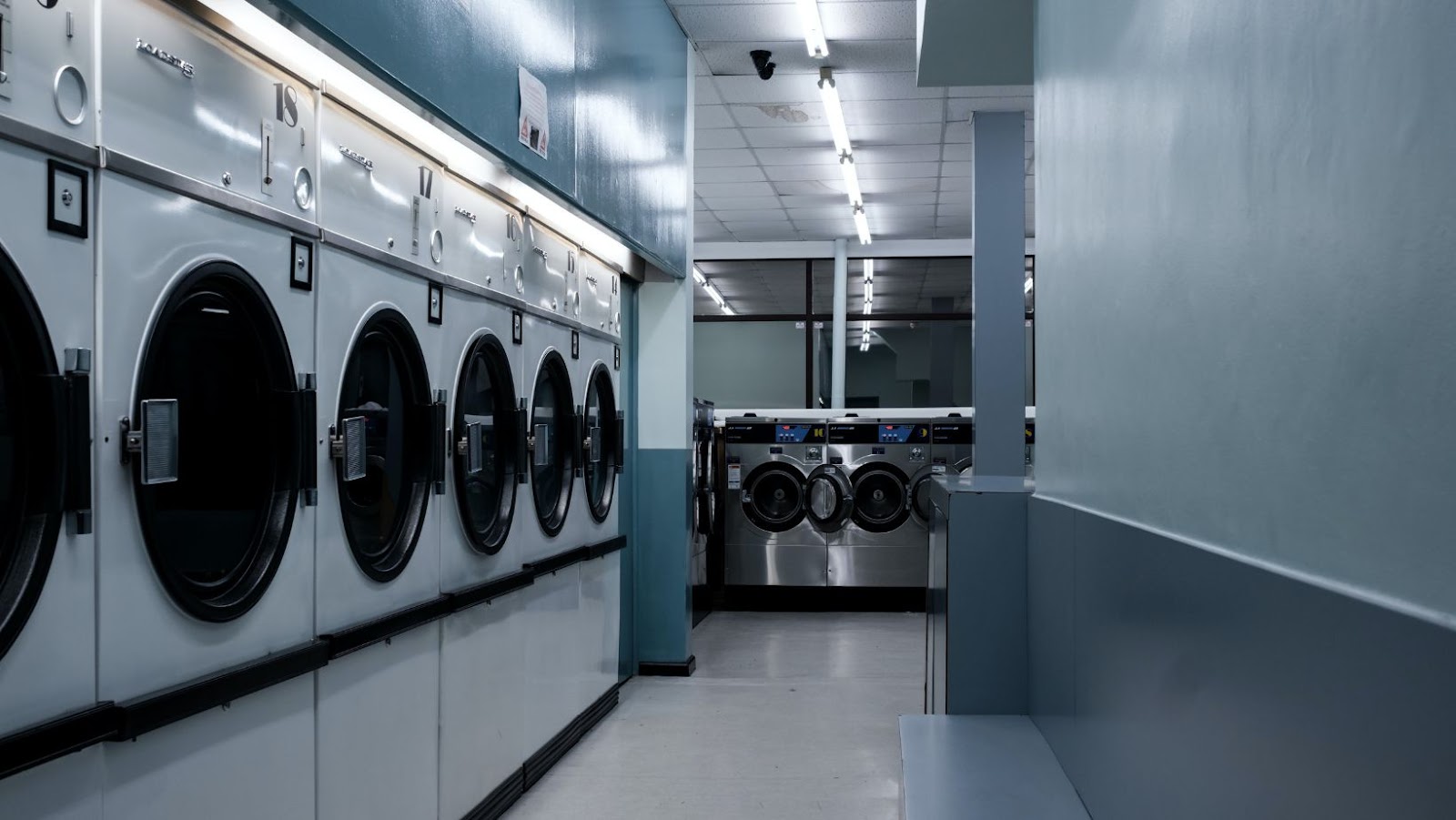 Find the Necessary Equipment
Every laundromat needs to have some essential equipment such as washing machines, dryers, and folding tables. If you want to go one step further than most laundromats, you can invest in ironing boards and irons. Your customers will often bring their own laundry detergents and fabric softeners, but make sure you always have some on the shelves.
At first, you might not have the necessary budget to buy brand-new equipment, especially a dozen washing machines and dryers. Luckily for you, there are two more options. One of them is to purchase second-hand equipment, but make sure you check it thoroughly for any malfunctions. The second option is to rent out an existing laundromat business, pay the rent and take the whole profit. Once you get approved by investors or get the necessary funding, you can proceed to open your own business as you've imagined it.
Focus on Comfort
Although comfort may not be your first thought when you visit a laundromat, it might be why someone chooses to use your business over your competitors.
Your clients will most likely be on their smartphones while they wait for the washing machine to finish. Therefore, you should offer free WiFi, sufficient wall sockets to charge mobile devices and comfortable furniture. Other small luxuries, such as a vending machine, a cafeteria, and a reading corner, can be a selling point.
Bottom Line
Starting a laundromat venture is not easy. Without a well-thought strategy and the right equipment, your business may fail. But for now, the laundromat industry isn't going anywhere. This article makes sure you know the basic steps to start a laundromat and can help you decide whether this is the right call for you.