Bitcoin has revolutionized the payment systems, particularly in the crypto world. Dubbed a peer-to-peer electronic cash system, Bitcoin allows for direct funds transfer without needing third-party intermediaries or central banks. This has allowed for a range of advantages for users, but it has also meant that the cryptocurrency has seen an increase in its dominance in the cryptocurrency payments space.
Bitcoin is a revolutionary digital currency that has been gaining traction in the last few years. It offers numerous advantages to users who want to make payments online, with users being able to easily transfer money from one currency to another without having to worry about exchange rates or fees. Additionally, there are handy sites like Breet that allow you to convert Bitcoin to naira, for instance, for those who simply wish to exchange Bitcoins for cash in their own currency instantly.
This article will explore Bitcoin's domination of the crypto payments market and its implications.
Definition of Bitcoin
Bitcoin is a digital currency, commonly known as a crypto currency, which is decentralized and not governed by any central bank or financial institution. Bitcoin transactions occur between users directly and are recorded on a blockchain public ledger. Every transaction is verified and stored using cryptographic methods to ensure data integrity.
The Bitcoin network was created in 2009 when computer programmer Satoshi Nakamoto released a white paper describing his vision for a peer-to-peer, digital payment system. After this, Nakamoto released an open-source code that allowed anyone with an internet connection to start mining bitcoins – literally creating them out of thin air – thereby launching the cryptocurrency revolution.
Bitcoins are generated by computers that solve math problems using algorithms. This " mining " process requires powerful hardware and usually takes place in purpose-built warehouses due to the intense processing power required. As more bitcoins are mined, their value increases along with their limited supply – making them desirable to investors and speculators looking for long-term gains and short-term profits from price movements.
Because of its decentralized nature, easy global access and relatively low fees compared to traditional payment systems like credit cards, Bitcoin has become one of the most popular payment methods favored by merchants and consumers worldwide. This widespread adoption has helped make bitcoin one of the leading cryptocurrencies today with a total market capitalization exceeding $130 billion in 2021.
Description of Bitcoin's dominance in the crypto payments market
Bitcoin is the king of digital currencies, and for good reason. Since its creation in 2009, Bitcoin has become the world's most popular cryptocurrency and quickly rose to dominate the crypto payments market. Bitcoin is also increasingly being accepted by major retailers, giving it even more legitimacy in the eyes of consumers and merchants alike.
Today, Bitcoin continues to showcase its position as the dominant player in the crypto payments market – controlling nearly 40 percent of all transactions by monetary value. This share has grown steadily since Bitcoin's inception over a decade ago. While up-and-coming blockchains such as Ethereum are experiencing growth in daily transaction volumes, they remain minor contenders compared to Bitcoin's overall dominance.
Aside from being widely accepted by major merchants and payment providers, another key factor contributing to Bitcoin's success is its built-in security features that make it resilient against fraud or malicious actors. As transactions are recorded on a decentralized ledger (the blockchain), all transactions are fully tracked. Thus, much harder to hack or manipulate than digital payment systems run on traditional banking networks.
Furthermore, due to its digital nature and decentralized structure, it is much easier for users in remote parts of the world without access to banks or traditional financial services to use crypto payments like bitcoin – making crypto a viable option for remittances across borders with minimal costs involved.
In conclusion, those few factors have enabled bitcoin to become one of the most preferred forms of digital payments worldwide – not just within cryptos but for any virtual asset – helping it vault into pole position when it comes to domineering today's payments marketspace.
History of Bitcoin
Bitcoin has been around since 2009 and has dominated the cryptocurrency industry regarding buying, selling and payments. It has evolved since its launch, but its main purpose has always been to allow users to make peer-to-peer transactions.
Let's explore the history of Bitcoin and how it has become one of the leading virtual currencies in the world.
How Bitcoin came to be
Bitcoin was created in 2009 as an open-source project by an unknown individual or group under Satoshi Nakamoto's pseudonym. Bitcoin is a peer-to-peer (P2P) system that allows for transferring funds without needing a centralized financial institution. It does this by leveraging cryptography and a decentralized public ledger (blockchain).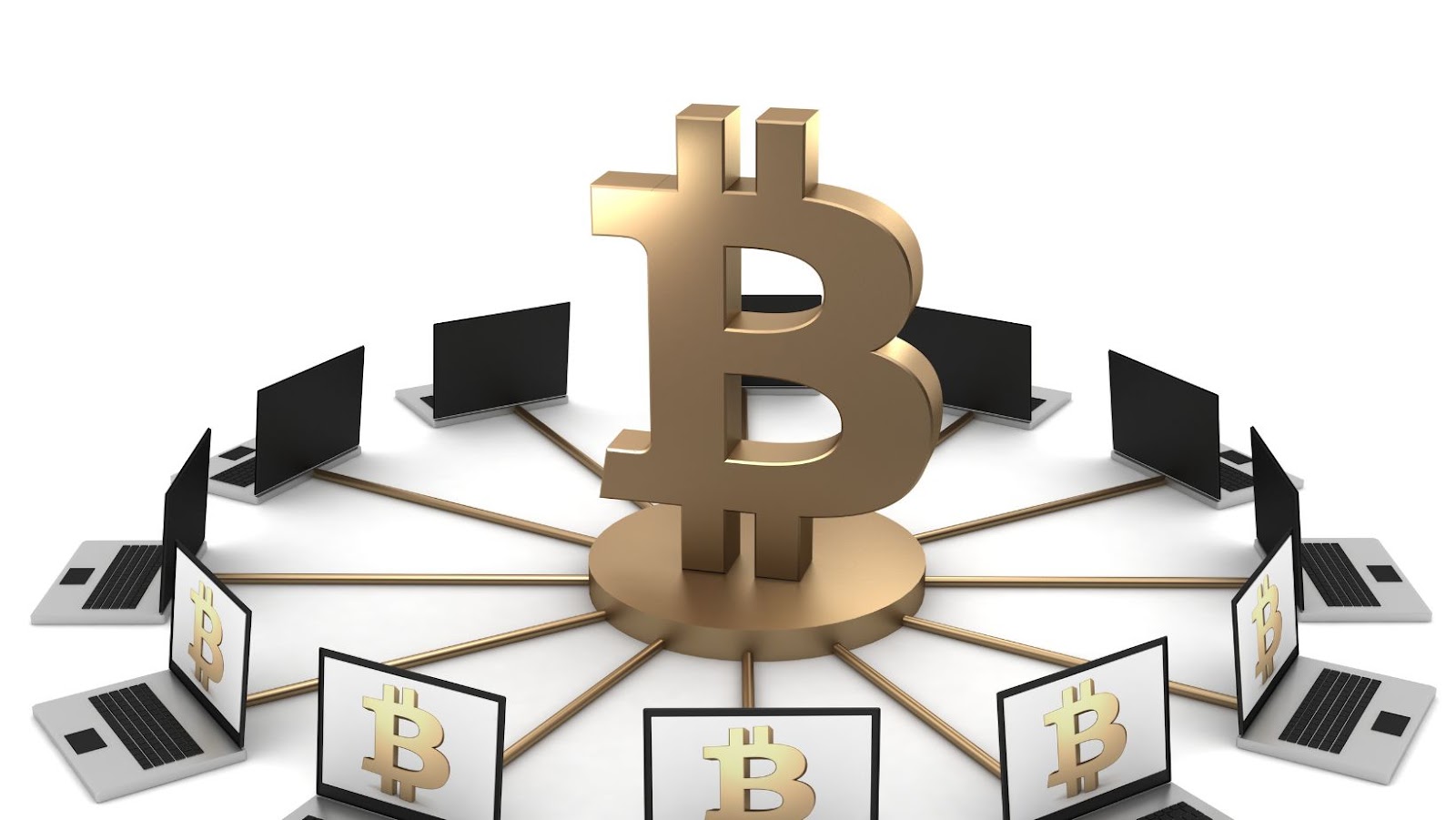 Due to its limited supply, Bitcoin has become attractive to investors looking for price appreciation and diversification from traditional investments such as stocks and bonds. Since its inception, Bitcoin has gained traction due to its decentralized nature and potential for privacy, efficiency and cost reduction benefits when sending/receiving payments.
In 2013, the United States government officially recognized Bitcoin as a legal form of currency in the US allowing exchanges to legally trade it alongside other traditional currencies such as USD, EUR and GBP. This move sparked massive interest in traders and investors alike, pushing its value tenfold in just two years leading into 2019 at around $10200 per coin!
The value of Bitcoin led to more competition in the cryptocurrency space with other players such as Ethereum entering the fray in 2015 followed by other notable coins such as Ripple XRP later on giving rise to an ever-expanding crypto market with prices that have continued to steadily grow since then making it one of the most sought after investments today.
How Bitcoin's popularity has grown
Bitcoin has enjoyed remarkable success, adoption and growth since its original White Paper was published in 2008.
This digital currency, based on a revolutionary blockchain technology, has grown tremendously in popularity over the last decade. Once relegated to the shadows of the underground economy and dark web, Bitcoin is now widely accepted as a legitimate mode of payment with billions of dollars transacted using cryptocurrency networks daily.
Over time, Bitcoin's popularity has further increased with users looking for an alternative form of payment free from government interference or banks. In addition, transactions happen quickly and anonymously – and are not subject to the same fees and restrictions that traditional fiat currency payments can be subject to. This combination of factors has led Bitcoin to become the most dominant cryptocurrency in use.
In addition to its advantages for individual users, businesses increasingly accept Bitcoin as a legitimate form of payment for goods and services provided from online stores or brick-and-mortar locations. Several major companies have adopted Bitcoin as an accepted medium for payment including Microsoft, AT&T and Overstock – signaling a new era for digital transactions worldwide.
Benefits of Bitcoin
Bitcoin has become one of the most widely used forms of digital currency for transactions, and its popularity is growing. It has seen immense growth recently and has become increasingly accepted as a secure payment method worldwide.
Let's look at some of the benefits of using Bitcoin for payments.
Low transaction fees
Bitcoin offers one of the lowest transaction fees compared to traditional payment systems. One of the main advantages of using Bitcoin for payments is that you do not have to pay any processing costs, except for a small fee paid to miners confirming your transactions. This allows merchants and retailers to offer discounts on products or services purchased using Bitcoin because they don't have to pay the same fees for accepting credit cards or wire transfers.
This is especially useful if you are operating an eCommerce website or providing services where you don't have time to wait for a payment confirmation from traditional payment gateways. It can also help keep costs down, benefiting today's highly competitive market. Additionally, because no third-party financial providers are involved in the process, there is no risk of a chargeback or intermediary fees that could eat into profits.
This makes it financially and logistically attractive as customers only need an internet connection and wallet address to complete a transaction.
Global Acceptance
Bitcoin is one of the most widely accepted forms of cryptocurrency payments, as it is available in multiple countries and regions worldwide. With a single Bitcoin account, you can make payments anywhere that accepts cryptocurrencies. Furthermore, payment processing fees are minimal with a Bitcoin transaction and there is no need to worry about currency exchange rates when making an international payment.
In addition to its global acceptance, Bitcoin also provides users with a high level of security. All transactions are stored on the decentralized blockchain ledger and have a unique identifier attached to them tracing back to the individual's wallet address. This makes it difficult for anyone (even governments) to manipulate or tamper with ledgers and transactions. Furthermore, Bitcoin utilizes encryption technology known as cryptography. It ensures that all data sent via the network is secure and properly verified by each node on the chain before recording it on the blockchain ledger. Therefore, customers can rest assured knowing that their payments are safe from interference or malicious intent when using Bitcoin as their payment method.
High security
Bitcoin is one of the most secure payment platforms due to its distributed ledger technology (DLT). Using cryptography and a blockchain, every transaction on the Bitcoin network is effectively secured using private and public keys. This helps to ensure that each transaction cannot be altered or reversed without detecting a discrepancy in the data set, making it nearly impossible for fraudsters or anyone looking to tamper with a payment.
Additionally, because of the decentralization of Bitcoin's network, there is no single point of failure within it. This means that if any one node in the entire network were to suddenly go offline, other nodes would continue to validate transactions and maintain the robustness of its system.
Challenges of Bitcoin
Bitcoin is the most popular and valuable cryptocurrency but has its share of challenges. For example, Bitcoin relies on a proof-of-work system that requires a lot of computing power, and this can cause slower transaction times. It also can't scale to handle large numbers of transactions without fees increasing, and it's vulnerable to manipulation.
Let's look at the challenges of using Bitcoin as a cryptocurrency payment platform.
Volatility
One of the greatest challenges posed by Bitcoin is its volatility. It has become increasingly volatile in recent years, with major swings in its market value occurring over short periods. This makes it difficult to use Bitcoin as a day-to-day currency, as there is so much potential for financial loss in a short period from price changes.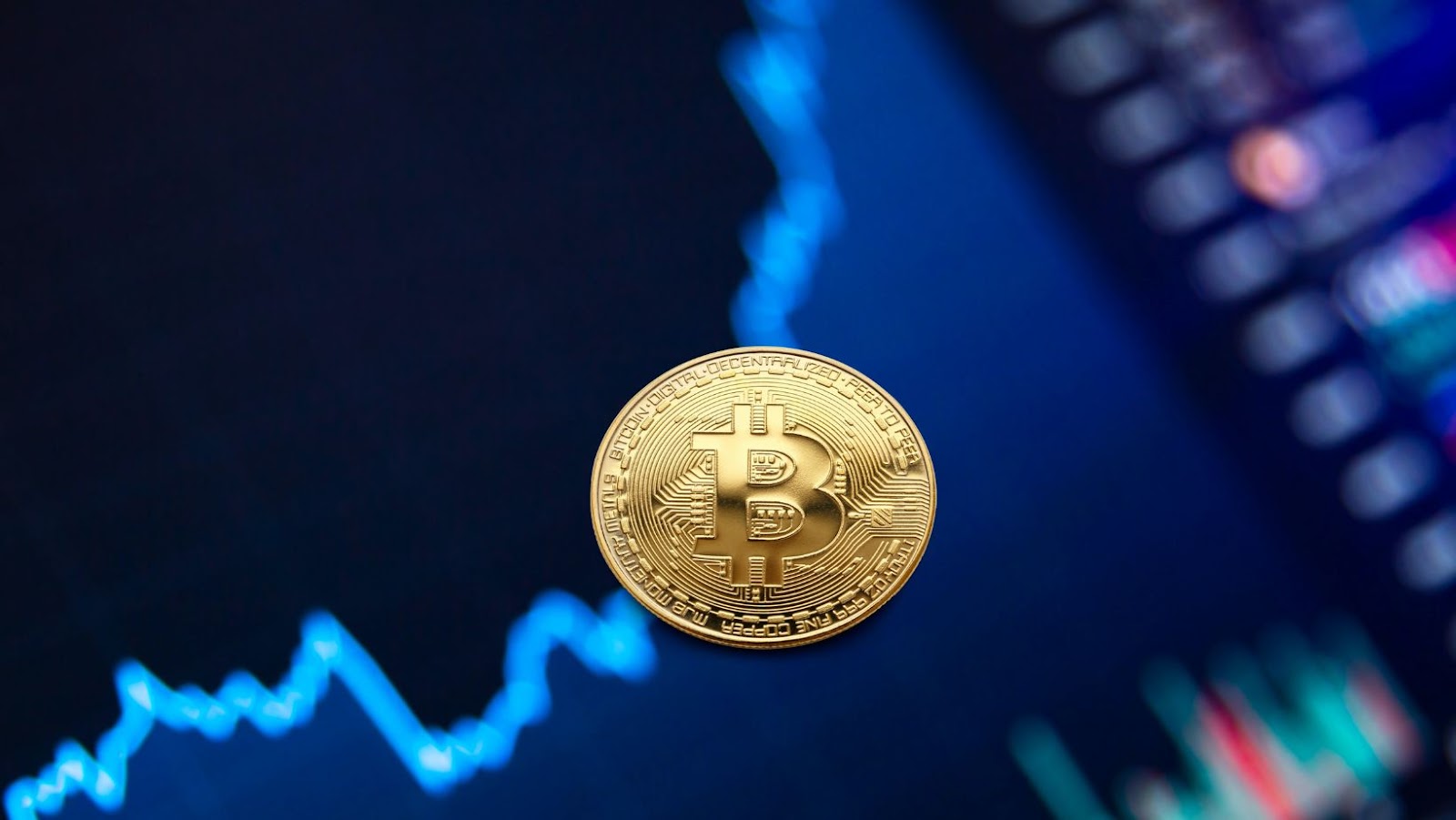 Volatility also presents a challenge for businesses that accept Bitcoin payments, as the value of payments received can change fairly rapidly. For example, if someone pays for an item with Bitcoin and the Bitcoin's value falls shortly after payment has been made, the business may suffer a financial loss due to this sudden decrease in value.
The high volatility has also led to speculation about whether Bitcoin will become stable in the future or remain subject to such large price swings. Although speculative and theoretical solutions have been proposed – such as adjusting difficulty settings or block size – these must be carefully considered and implemented before being accepted by users and businesses.
tags = blockstream bitcoin blockstream usrembertbloomberg, square blockstream bitcoin blockstream usrembertbloomberg, square 5m bitcoin blockstream usrembertbloomberg, square bitcoin blockstream usrembertbloomberg, square blockstream bitcoin usrembertbloomberg, 5m bitcoin blockstream usrembertbloomberg, blockstream 5m bitcoin usrembertbloomberg, bitcoin blockstream usrembertbloomberg, blockstream bitcoin usrembertbloomberg