Jason Rubin, VP of Play at Facebook's Oculus division, recently discussed the state of the Oculus Quest and the direction of the Oculus Rift S. Rubin highlighted the fact that the Oculus Quest is Facebook's first all-in-one virtual reality (VR) headset, designed to offer gamers a wireless and untethered experience.
During his talk, Rubin shared his thoughts about the Oculus Quest and his expectations for the product.
Let's get into the details.
Overview of the Oculus Quest
The Oculus Quest is Facebook's first all-in-one Virtual Reality headset, unveiled in September 2018. It features two 6DoF (six degrees of freedom) motion controllers, a combination of four cameras for room-scale tracking, and an OLED panel for display.
Before the Quest, Facebook had released the Oculus Rift and Oculus Go headsets. The Rift was a higher end gaming headset that required a desktop computer to run games, while the Go was a simpler 3DOF experience designed to provide a more casual VR experience. The Quest represents a middle ground between the two prior headsets; it has the full hardware capabilities of high end headsets, with no need for external hardware like desktops or mobile devices.
Facebook's Jason Rubin spoke about his vision for the direction of Oculus in an interview with RoadtoVR "We want [VR tech] to be seamless and cheap – not just that you don't need more than one cord, but when you buy all those things you have enough money still left over at the end to purchase games… A powerful all-in-one device lets us start on that path."
The Quest launched in May 2019 and through 2020 has experienced widespread adoption from both consumer and commercial users. Its portability makes it an ideal partner for home entertainment or remote/mobile work uses such as training simulations and psychology experiments. Companies like Shopify have already begun utilizing VR extensively throughout their business process.
Overall the successful launch of the Oculus Quest showcases advancements in Virtual Reality technology towards larger goals with regards to accessibility while also excelling at providing end users with reliable experiences far exceeding expectations in terms of both quality and affordability.
Facebook's Jason Rubin on Quest, Rift S, & the Direction of Oculus
The Oculus Quest is Facebook's first virtual reality (VR) headset. With the ability to wirelessly sync up with a PC, motion controllers, and powerful sensors all in one device, it can deliver an immersive and room-scale VR experience without needing other accessories.
To get an insider look at the Oculus Quest and all it can do, we got to interview Facebook's own Jason Rubin – who was at the company since day one. As Head of Content and Platform, he is responsible for crafting experiences and planning how people will access them on Oculus devices.
In his exclusive interview with VRFocus, he provides insights into several topics; including the advantages of All-In-One (AIO) devices such as Quest in comparison to tethered experiences offered by Rift S; Facebook's vision of making affordable PCs-based VR accessible to more people with the new AIO device; plus the direction of Oculus going forward. Read on to find out what Rubin had to say about these key topics of conversation.
Design and Specifications
The Oculus Quest is a revolutionary new type of all-in-one virtual reality headset developed by Facebook's Oculus division. It is the first device to combine the power of a gaming PC with the portability of a mobile device, allowing users to experience cinematic quality VR anywhere.
In this section, we will discuss the design and specifications of the Oculus Quest, providing you with an overview of the headset's features and capabilities.
Design of the Oculus Quest
The design of the Oculus Quest is sleek and modern, with light gray and black colors that blend nicely with your home decor. With built-in, rechargeable batteries and audio speakers baked right into the headset, there's no need for any external devices.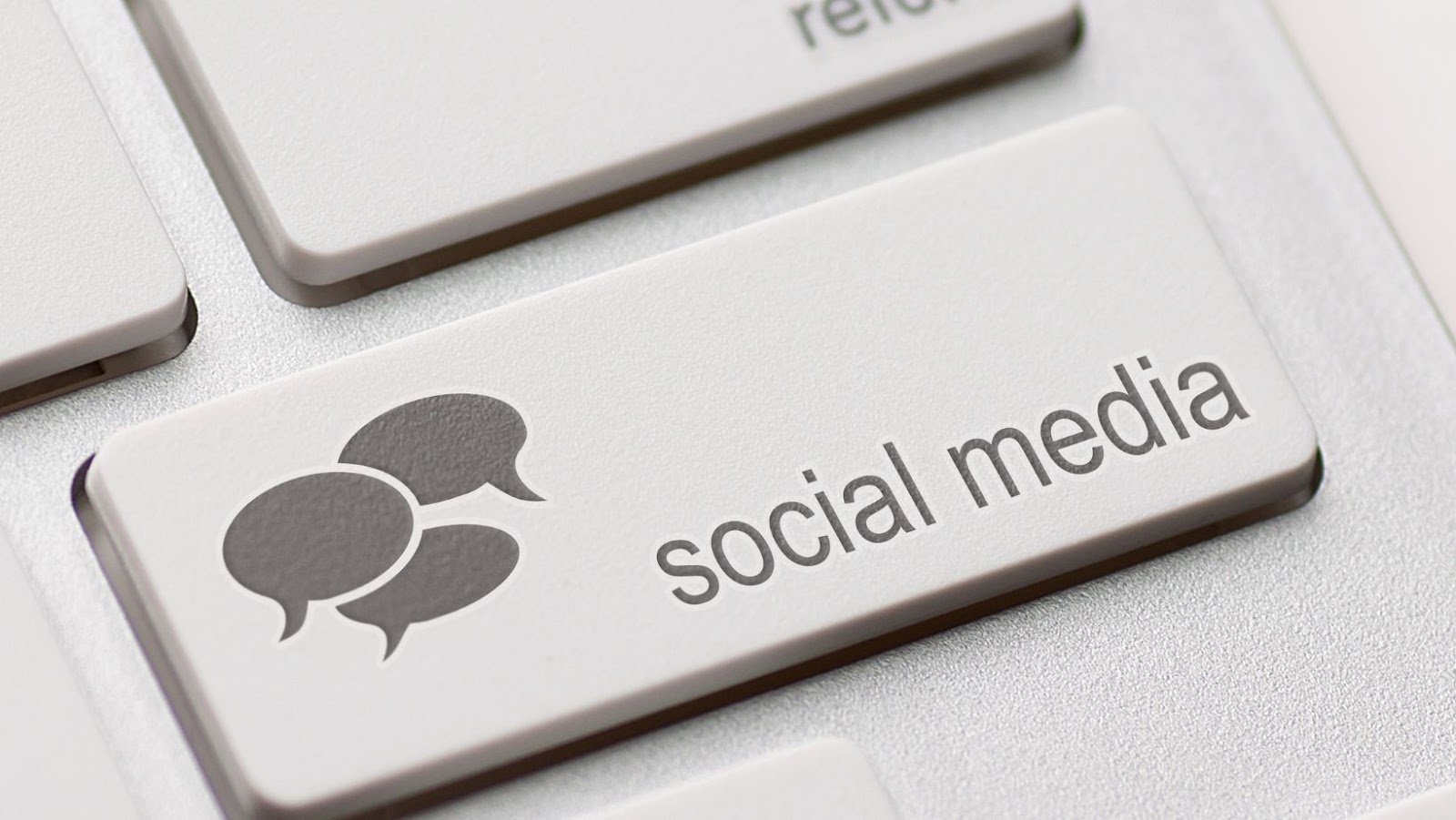 The headset comprises two circular controllers with synthetic leather straps that keep your hands secure while immersing yourself in virtual reality. The controllers also have thumbsticks and buttons so you can interact with objects inside VR and hand-detection sensors to detect natural movement to make interactions even more intuitive.
The external faceplate is composed of durable and breathable textiles to give you a comfortable fit. Inside the goggles is an OLED display featuring a resolution of 1440 X 1600 per eye giving you detailed visuals that have never been seen before in a consumer grade headset.
One exciting feature about the Oculus Quest that sets it apart from other headsets is its built-in tracking sensors representing true "inside-out" tracking that enables greater freedom of movement. The four ultra wide angle sensors use advanced computer vision algorithms to track your exact position without external set up or calibration – just put on the headset and start having fun!
Specifications of the Oculus Quest
The Oculus Quest is one of Facebook's first all-in-one virtual reality (VR) headsets. It features four tracking cameras, two OLED displays, built-in audio speakers, and a Snapdragon 835 processor. In addition, it does not require a PC to run VR experiences — users can play and explore immersive content wirelessly with the headset alone.
In terms of weight and dimensions, the Oculus Quest is 280 g without headphones and 153 x 143 x 93mm overall. The headset has 40 degree field of view (FOV), 6DOF inside-out tracking technology, 1440 x 1600 resolution per eye, 72 Hz refresh rate, 3 DOF motion controllers and built-in mic array for voice commands. In addition, it includes an audio jack to connect headphones or other audio accessories as needed.
The headset also offers plenty of battery life with up to 2–3 hours depending on the level of usage intensity: used continuously at maximum brightness, the battery should last approximately three hours; used normally at medium brightness levels yields up to four hours' use. The rechargeable lithium ion battery takes two hours to fully charge from 0–100%.
The Oculus Quest also features technologies such as Guardian Boundary System which warns users when their real world environment crosses into their virtual space boundaries; 4K Cinema video streaming for movies and shows; Live Cast for watching VR streams remotely; gaze tracking for enhanced presence in VR games; Oculus Touch hand controllers with tactile feedback; multi-room support that allows multiple users to interact in different positions or locations simultaneously within a shared space; 1440 x 1600 resolution per eye support for richer detail in its visuals displays Support Connectivity such as WiFI b/g/n/ac: 2×2 mimo dual bandeceiver and Bluetooth 4.1+EDR Plus an updated U3 hyperlink standard that helps simplify setup time connecting more devices wirelessly when streaming media content on VR hardware such Oculus Quest.
Performance
The Oculus Quest is Facebook's first all-in-one virtual reality headset that combines the Oculus Rift S's power with the Oculus Go's wireless freedom. In addition, the Quest boasts impressive performance, with a Snapdragon 835 processor, 4GB of RAM, and a display resolution of 1600 x 1440 per eye.
Jason Rubin, head of Oculus Studios, has discussed the innovative design of the Oculus Quest and shared his thoughts on the direction of Oculus in general.
Let's take a closer look at the performance of the Oculus Quest.
Graphical Performance of the Oculus Quest
The Oculus Quest is Facebook's first all-in-one VR headset and the most powerful one released. The graphical power of the Oculus Quest is comparable to current generation gaming consoles. In some instances, the Rift S and Quest can deliver higher frame rates than those consoles due to their more modern graphics technology.
The Oculus Quest has some of the same graphical elements as its tethered sibling, the Rift S. However, its four tracking cameras give it an added edge in framerate and rendering performance. In addition, its technical capacity allows it to access more complicated graphics models than previous standalone VR headsets.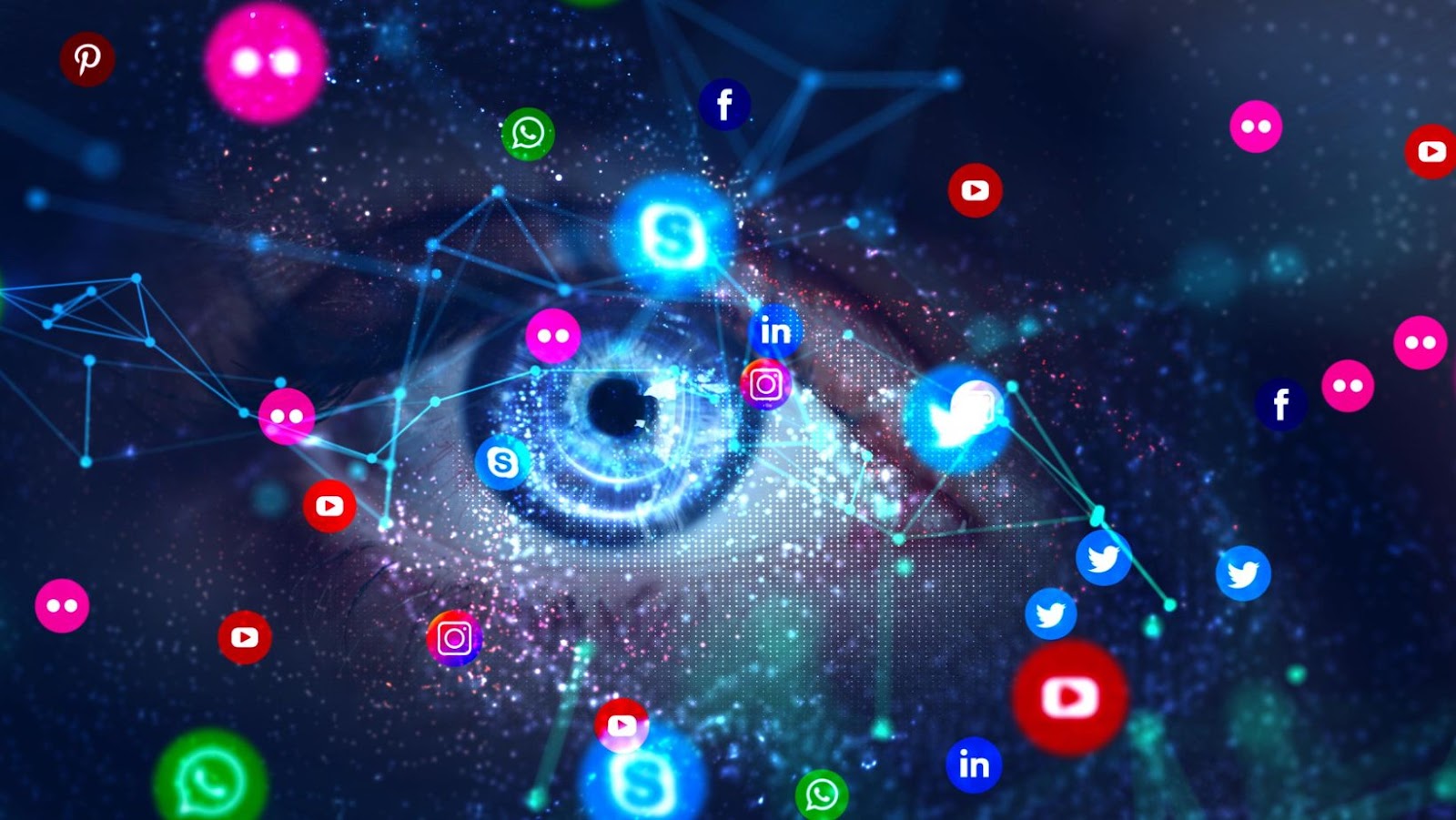 For instance, Jason Rubin from Facebook's Oculus team explained that compared to the Rift S, "You can get a much better quality level on Quest [than] on Rift S because you can do additive lighting passes. Adding them together gives you a much better quality level at high refresh rates." This should make for a smoother user experience when using high-end titles like Three Kingdoms or Beat Saber on the device.
In addition, with its built-in Snapdragon 835 processor, running at 2GHz+, customers should expect stunning detail levels thanks to such features as variable rate shading (VRS) technology which allows it to reduce render speed when GPUs are pushed beyond their usual limits without sacrificing visual quality or performance. It can also tap into graphically enhanced technologies such as 3D positional audio – this enhances visual accuracy when virtually moving through physical spaces using a headset or motion controllers. However, despite its acceleration of current generation games and newer virtual reality applications, its overall graphical performance will likely remain limited for AAA games unless some breakthrough development occurs within the industry.
Audio Performance of the Oculus Quest
The most versatile and advanced virtual reality headset that Facebook's Oculus division has created is Oculus Quest. It is an all-in-one device meaning no external hardware is needed to experience its content. Moreover, it comes with Oculus Insight, a technology that tracks your movements without needing to set up external sensors in your room.
The audio performance of the Oculus Quest is one of the standouts compared to their previous models. With built-in speakers and spatial audio capabilities, the sound quality of VR experiences on the Quest feels more immersive than ever before. Additionally, you can plug headphones into the headset for even better sound quality and increased privacy.
In an interview recently, Facebook's Jason Rubin spoke about this feature, saying, "We want to make sure we have good audio for users wherever they are playing because that's a big part of gaming and 360 video experiences. It improves immersion and presence…we invested in both integrated speakers so that if a user chooses not to use headphones or doesn't have them handy or just likes playing without them – they can get good audio out of the headset itself"
The improved audio performance makes VR more immersive and helps reduce isolation feelings while using the device. In addition, with its convenience factor, you can focus more on creating amazing virtual reality experiences without worrying about connecting extra hardware whenever you want to play something new. This has been a game changer in Facebook's pursuit of building extended reality technologies tailored for everyone – regardless of experience or budget level.
Features
The Oculus Quest, Facebook's first all-in-one virtual reality (VR) headset, is a marvel of modern technology. From its six-degree-of-freedom (6DOF) Positional Tracking, to its built-in audio and OLED displays, the Quest offers a highly immersive VR experience at an affordable price.
Let's look at the features that make the Quest such a powerful VR headset.
Room-scale tracking
The Oculus Quest enables "room-scale" tracking, which means it can track your physical movements in a 3D space. This is a major step forward for virtual reality (VR) technology. It means you can move around within a larger environment than possible with the stationary setup of the original Rift and the first-generation HTC Vive.
The Quest uses "inside out tracking," which means that it is equipped with four sensors in the headset that detect both users' movement and objects like furniture or walls. It then creates an area from which it can track physical motion across three dimensions, allowing customers to move within an established boundary instead of being tethered to a computer or console.
This type of full body tracking provides users greater immersion into virtual reality worlds and should open up possibilities for more innovative apps, games, educational experiences.
Touch controllers
Oculus Quest includes two touch controllers with traditional action buttons, analog sticks and triggers, and capacitive sensors to provide more natural hand interactions in VR. Both controllers also feature four-hour rechargeable batteries and proximity awareness to detect when they're in use. This is part of what Facebook's Jason Rubin calls "Dead Simple Hand Tracking."
The controls are designed to let users experience different types of activities within a game when possible. For example, when playing Beat Saber or BoxVR one can actions with one or both hands independently or together using the same controls which simplifies navigation and interactions significantly. Additionally, the wrist straps provide peace of mind that the controllers won't fly out of your hands if movements become too wild.
Guardian system
The Guardian system is an important feature of the Oculus Quest, allowing people to remain safe while they explore a virtual world. The Guardian System is an advanced boundary system designed to protect you if you move even a few steps beyond the bounds of your intended play area. It works by detecting any movements that go out of the predetermined boundaries for your play area and completely mapping out your physical environment with sensors and cameras. When activated, this system creates a glowing wall within your physical environment and will generate a warning sound as soon as your real-world movements match up with where that invisible wall should be. If you keep moving forward, you'll soon reach the physical boundary mapped by the Guardian System, effectively blocking any further progress in that direction and alerting you to potential danger.
The Guardian System aims to keep users safe from harm when immersed in their chosen virtual reality experience. It provides boundaries so users don't reach too far or beyond what they are comfortable with while exploring this new digital landscape. As Jason Rubin stated, "the biggest technical breakthroughs are probably exemplified best in something like our guardian system …where all we need is four cameras on every device so users can draw their own play space anywhere from no space needed to massive roller coaster-type areas" (Rubin). The combination of safety and convenience sets Oculus Quest apart from other virtual reality devices today.
Price and Availability
The Oculus Quest is Facebook's first all-in-one VR headset, now available at a starting price of $399. The hardware includes four tracking cameras, an OLED display, and a 1440×1600 resolution.
Facebook's Jason Rubin explains that this headset is the first of the next generation of Oculus headsets and is set to revolutionize how we experience virtual reality. But, first, let's look at the pricing and availability.
Price of the Oculus Quest
The Oculus Quest is the latest virtual reality headset from Facebook. It's an all-in-one system that requires no external sensors or additional hardware, and it's priced at USD 399. The device was designed to be more affordable than its predecessor, the Oculus Rift S, which retails for USD 399.
The device is set to launch on May 21st with various launch apps available through the Oculus Store. At launch, the two models will be available; one model will include 64GB of storage while the other will include 128GB, so you can pick whichever one suits your needs best.
In a recent interview with UploadVR, Facebook's Head Of VR Gaming Jason Rubin commented on bringing a lower cost offering to the market to bring virtual reality gaming technology to more people worldwide. He stated "It allows us to get VR into more households than we ever could before" He also added that "Quest is accessible by everyone with a significantly lower price point" It looks like Facebook is doing its best to keep the Oculus Quest in reach of many users while still providing quality specs and experiences with their headsets.
Availability of the Oculus Quest
The Oculus Quest is the first all-in-one virtual reality (VR) headset from Facebook, and it is available for purchase on the official Oculus website and through select retailers. The headset features built-in sensors and a display panel to provide immersive experiences. In addition, Facebook's Jason Rubin believes that the Oculus Quest could become an open platform for developers to build upon.
The Oculus Quest is available at varying prices, depending on the model purchased. For example, the 64GB model retails for USD 399 while the 128GB model retails for USD 499. Additionally, consumers can choose between bundles that include games such as Superhot VR and Robo Recall: Unplugged as part of their purchase.
FAQs outlined in Oculus's website suggest that the headset will ship worldwide and feature various language support in various countries. Pre-orders began rolling out within minutes after its official release on May 21st 2019, suggesting a high demand among consumers due to its wireless convenience and access to exclusive content.
Conclusion
In conclusion, the launch of the Oculus Quest marks a major milestone for Facebook's virtual reality division. With its mobility, low cost and lack of the need for an external gaming PC, it is poised to succeed in the market. At the same time, Facebook's Jason Rubin touched upon Oculus Rift S and said it would compliment its all-in-one counterpart nicely.
The company also announced Project Aria—a new research initiative exploring other augmented and virtual reality technology aspects. With these factors in mind, it appears clear that Facebook is serious about continuing to push its VR hardware division forward into future success.
tags = Oculus ecosystem, not enabling support, third-party headsets, 2018 rubin facebook meta vrrodriguezcnbc