It's not everyone's cup of tea to become a top-quality video editor. However, determination, patience, and, most importantly, practice will help you become an editing expert in no time. Video editing is a complex task. The skills you apply are mainly acquired, which implies that the key to becoming a better editor is to keep editing. Apart from practice, selecting the right video editor is also essential.
Below are a few effective tips and tricks that you need to learn for boosting your confidence and skills as a video editor, ensuring you make the best out of your next video.
The suitable machine
Although using a solid computer may not essentially make you a good video editor, a faster computer enables you to concentrate more of your efforts and time on the content you want to deliver instead of the computer rendering. The best computer for video editing differs from person to person and preferences. However, the best computers to edit your videos are compiled with an SSD, high RAM (8Gb), and more.
In addition, ensure that you pick the computer with a GPU in it, as it is essential in graphics-intensive video works. Keep an eye on the space (Gb) and the number of CUDA cores while buying the GPU. Also, look for a CPU with a fast processor, preferably an Intel i5 or more. There's much debate on whether Mac is better or PC. Mac is typically better in video editing due to its high graphics, fast processor, and many other features.

The right editing tool
Whether you want a video editing tool for YouTube or any other video content platform, you must pick the right one. Choosing the right software is like choosing the right motorbike. You'll find all types of software with different options, features, and prices, but you must prefer the one depending on your taste, preference, and video requirements.
Although, every editing tool now comes with a top-notch interface and features, so pick the right online video editor wisely.
Keyboard shortcuts save time
If you're using a video editing tool, you will enjoy finishing your video editing tasks much faster and better. You can tell that by simply looking at the keyboard use the video editing requires. Editors who have experience in this industry know the importance of saving time with the use of shortcuts. So, if you're determined to be a pro editor, you have to save every second of the day to use it later for enhancing projects. Print out a cheat sheet to keep a reference of all the shortcuts you need while editing. Some shortcuts are available in the software for basic actions such as cutting or playback.
Learn the lingo
Video editing is something more than a profession or hobby. It's an industry filled with many terminologies to learn. It's not necessary to learn all the terms on the list to become a professional video editor, but having a basic knowledge of the concept will help you have a quality conversation with your clients or other video editors. A few good concepts to learn are 'J and L Cut', 'Jump Cut', 'Montage', etc.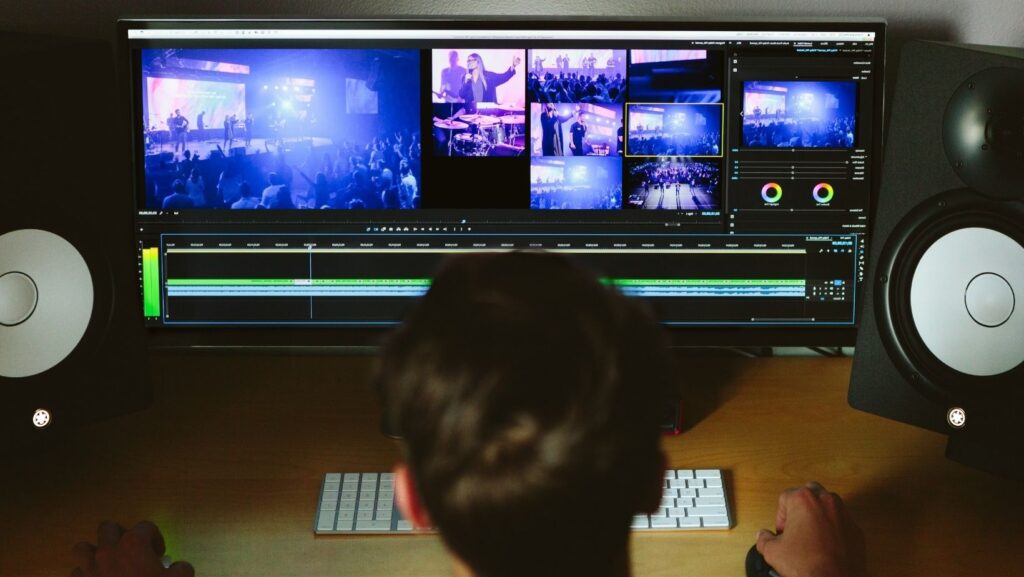 Good music – video essence
One of the renowned directors in the world – David Lynch – once said: "Films are 50% visual effects and 50% sound. At times, the sounds can overlap the visuals."
For instance, if you close your eyes, you can distinguish between a Hollywood blockbuster and an Indie film.
It is vital to ensure good sound effects for your video project. If you use a good video editing platform, you can save your audio or music files into the project folder in the database for later use.
Exporting videos for web
Although it's simple and easy for videos to end up on the big screen, the reality is different. People will view most of your video projects over iPads, iPhones, Android phones, TVs, or computers. Thus, it becomes essential to know the right way to optimise your video content to export them on the web. If you plan to export a video on the web, you must create the highest-quality video possible while avoiding a huge file size.
Organise to edit fast
Organising files and projects can consume time. However, if you spend time organising while labelling the footage, you can save several hours that you might have wasted. Here, the trick is to create a fundamental organisational structure that you can use repetitively for every project.
You can organise your footage with one of the best folder structures, including project files, audio files, footage, images, animations/titles, and images. Depending on your project's size, every section can include more than one subsection. For instance, you can add SFX, mic audio, music, and soundscapes under the audio section folder. After all, organising projects comes down to arranging resources in one place.
Tutorials will help
Video tutorials help budding editors to a great extent. These tutorials can help editors improve and polish their video content. Depending on the video that you are working on, there might be quite some adjustments that you would need to do. Right from adjusting the light settings to making it crisp, a video editor usually has a lot on his/her plate. Quite naturally, tutorials come handy in this regard. The best part is that quite a few tutorials also come for free, which enhances their accessibility to a great extent.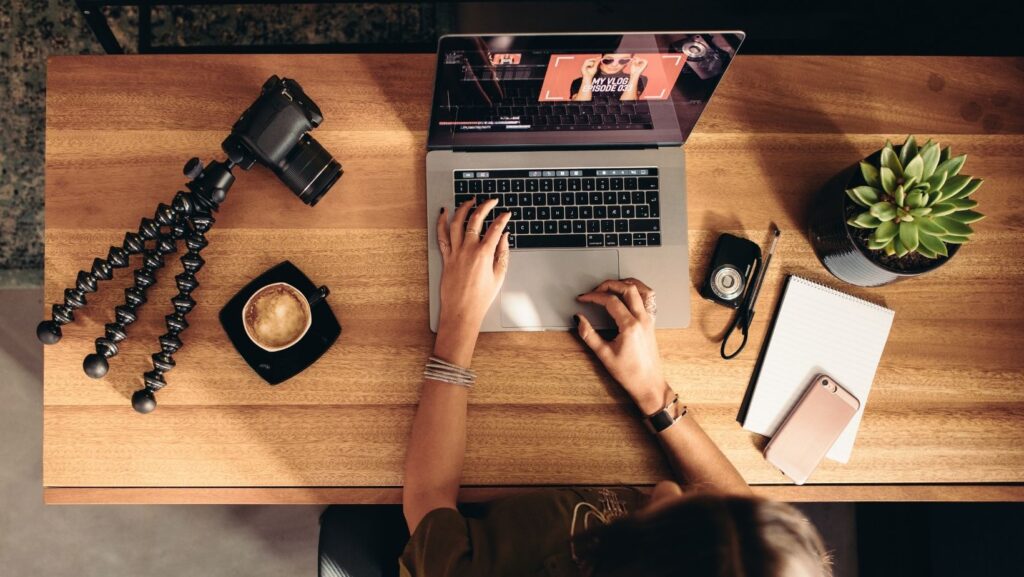 Conclusion
Follow these steps mindfully to become a pro online video editor in the industry. Video editing requires technical skills, creativity, and a lot more. A feature-rich, innovative, and unique software will help you greatly. The best software will provide the right support to your skills and you can express your creativity in the best way. Get help from the best tools, and embark on your journey as a video editor today!