The Epic v. Apple trial is set to begin on May 3, 2021 and will feature testimony from Apple executives including Tim Cook, Craig Federighi, Phil Schiller, and Scott Forstall. The high-profile lawsuit focuses on the App Store and related payment issues.
Here we will discuss the case's specifics, the claims made by both sides, and the potential consumer implications.
Background of the Epic v. Apple lawsuit
The Epic v. Apple trial starts May 3 in courts in the Northern District of California, where the two billion-dollar companies are facing off over Apple's tight grip on the App Store and its in-app payment system.
Epic Games, Inc., the developer behind popular game Fortnite, originally sued Apple in August 2020 after it removed Fortnite from its App Store for violating its App Store terms of service. Epic also initiated a "#FreeFortnite" campaign to drum up public support against the iPhone maker's 30% cut on all app store purchases. This cut Epic argued puts small business developers at an unfair disadvantage.
Apple fired back with a countersuit that zeroed in on several of Epic's alleged false claims and demanded unspecified damages through a "reinforced injunction" preventing further company corruption or manipulation of Apple's rules. Even though other tech giants have joined forces with Epic to support its legal fight against Apple, some fear that continuing this fight may have serious repercussions for both companies, including unfavorable court rulings or hefty fines.
Ahead of the May 5 trial date, four key executives from both companies must appear for jury selection: Tim Cook (Apple CEO), Craig Federighi (Vice President of Software Engineering at Apple), Phil Schiller (Former Senior VP Worldwide Marketing at Apple), and Scott Forstall ( Former Senior VP iOS Software at Apple) are scheduled to testify over two days about various talks between them related to Fortnite before Epic bringing its lawsuit against Apple. With potentially billions of dollars riding on this case, this is one trial you won't want to casually miss!
Overview of Apple's claims against Epic
Apple is suing Epic Games for breach of contract, arguing that Epic violated Apple's App store terms of service by introducing an in-app payment system that bypassed Apple's own payment processing services. Apple has argued that doing so allowed Epic to avoid paying the App Store's commission and other fees associated with its products.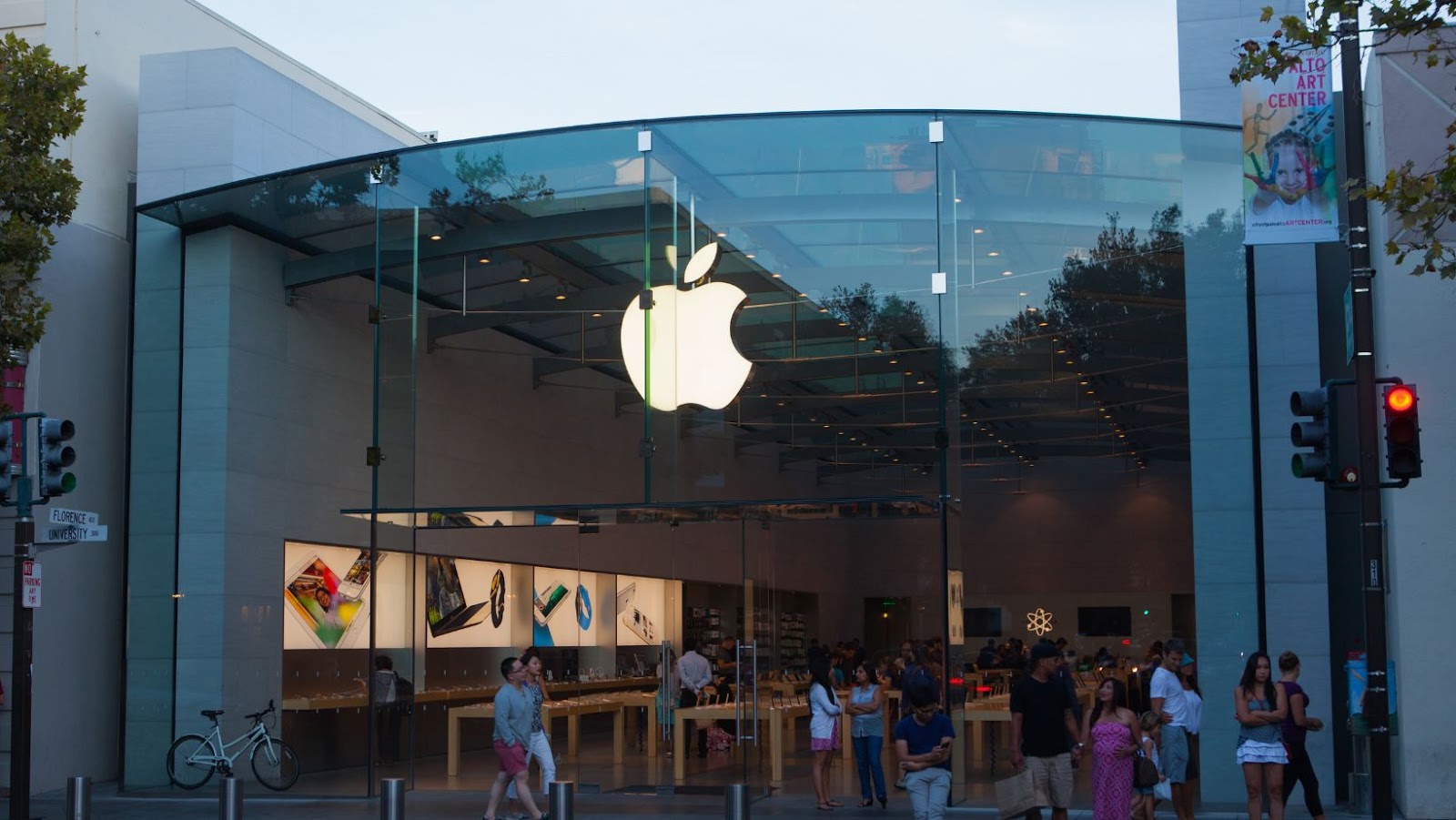 Apple seeks monetary damages to recover the commissions it alleges it is entitled to and a block on Epic from continuing to use its payment system and having access to iOS developers. Moreover, according to court filings released earlier this week, four of Apple's top executives – CEO Tim Cook, senior vice president Craig Federighi, senior vice president Phil Schiller and former software executive Scott Forstall will testify in the upcoming trial which is set to start on May 3rd.
Tim Cook, Craig Federighi, Phil Schiller and Scott Forstall to Testify in Epic v. Apple Trial
Apple and Epic will battle it out in a legal tussle starting from May 3, 2021 and the trial is scheduled for three weeks. As part of the trial, Apple's key executives will take the stand, with Tim Cook, Craig Federighi, Phil Schiller and Scott Forstall all set to testify on the company's behalf.
Let's take a closer look at the key witnesses in this trial.
Tim Cook
Tim Cook is the current CEO of Apple, Inc. He previously served as executive vice president of worldwide sales and operations, and then chief operating officer under founder Steve Jobs. He has been with the company since 1998. Cook is a key witness in the Epic v. Apple trial and will testify in court on Thursday, May 6th, 2021.
As a witness he is expected to offer insight into how Apple decided to remove Fortnite and other Epic Games titles from its App Store due to Epic's attempts end-run around Apple's 30% commission system for apps sold using their store. Cook will also likely discuss why he believes these moves were necessary for ensuring customers' safety using their technology platforms. He will also explain why denying Epic access to iOS development tools was deemed necessary until they comply with App Store requirements.
Cook's testimony follows that of Craig Federighi (Senior Vice President Software Engineering), Phil Schiller (Senior Vice President Worldwide Marketing), and Scott Forstall (Apple's former Senior Vice President for iOS Software) who have all taken the stand during previous weeks leading up to this trial.
Craig Federighi
Craig Federighi, senior vice president of software engineering at Apple, is one of the key witnesses in the Epic v. Apple trial. Craig is responsible for developing and designing all software running on the Mac and iOS, including iPhone and iPad. He first joined Apple in 2009 and has been in his current position since 2013.
Craig will be able to provide insight into Apple's production cycle and processes regarding their App Store policies, app creation, and third-party app distribution policies. This information will determine whether or not Apple has anti-competitive behavior regarding their App Store policies as Epic claims they do. In addition, Craig may also be asked to provide insight on how important the App Store is to Apple's success as a whole. His testimony could be instrumental in deciding which side prevails in this case.
Phil Schiller
Phil Schiller is an American technology professional who has been an integral part of the success of Apple. Schiller joined Apple in 1997 and currently serves as the Senior Vice President of Worldwide Marketing.
Schiller has been central to many of Apple's biggest successes, such as iPod and iPhone development. He also launched certain services, such as iBooks, iTunes U, and the iTunes Store. In 2019, Schiller was highlighted in a TIME 25 Most Influential People post following his success in expanding App Store distribution worldwide.
Schiller is one of four witness that Apple has called in its lawsuit against Epic Games Inc on terms related to App Store fees and policies. Schiller will have to testify to asses the impact Epic's decision to bypass App Store fees had on their business. Schiller's position provides him access to information indirectly related to how Apple responses to infringement on its policy rules (iTunes Store Terms). He will be able to discuss consumer demand for Epic Games content over other distributors such as Google Play or steam (digital video game distributor).
Scott Forstall
Scott Forstall is the former Vice President of iPhone Software at Apple Inc. He was responsible for the development of iOS, and was instrumental in creating Apple's first mobile phone, the iPhone.
Before joining Apple, he worked at NeXT software as a senior developer and research assistant at Stanford University working on postscript fonts. Forstall received his Bachelor's degree in Symbolic Systems from Stanford University in 1992; went onto receive a Master's degree in Computer Science from Cornell University by 1994; and then completed his Doctorate of Philosophy in Computer Science at Stanford University by 1997.
At Apple, he worked closely with Steve Jobs to develop the iOS interfaces for their desktop operating systems such as the iPod touch and MAC OS X Lion. He was key in establishing core design principles — such as user interface guidelines — that remain prominent today. As part of his duties, Forstall oversaw the software engineering department at Cupertino HQ. He was also responsible for APIs that let developers create great applications for iOS devices such as iPads and iPhones.
Apple Inc. currently lists Forstall among its key witnesses to testify against Epic Games during its lawsuit with The House from Cupertino; where Tim Cook, Craig Federighi, Phil Schiller and Scott Forstall will be questioned about their involvement with the lawsuit.
Epic's Key Witnesses
Some of the most influential players in the tech world will be testifying in the Epic vs Apple trial. Apple executives Tim Cook, Craig Federighi, Phil Schiller and Scott Forstall are the witnesses called to give evidence in the case. All four will address the issues between both tech titans, including Epic's claims that Apple has been bullying and monopolising the App Store.
This is a case that is worth keeping an eye on.
Tim Sweeney
Tim Sweeney is the founder and CEO of Epic Games, a software company primarily focused on video games. He founded the company in 1991 and is currently the company's largest shareholder.
Apple accused him of orchestrating what they deemed an illegal campaign to breach Apple's App Store rules and regulations, resulting in Epic's popular game "Fortnite" being temporarily removed from Apple devices.
Sweeney will be a key witness in the upcoming Epic Games and Apple trial.
Mark Rein
Mark Rein, a vice president of Epic Games and key proponent of the Unreal Engine technology, was named among the key witnesses in the Apple-Epic trial. Rein has been instrumental in building relationships with leading companies and organizations such as Disney, Microsoft and Sony to expand the reach of Unreal Engine's platform.
During his tenure at Epic Games, he was responsible for several successful game franchises such as Gears of War, Fortnite and Unreal Tournament. He is expected to provide an extensive account about how Epic ignored Apple's App Store policies when it installed its own IAP option in-game to dodge its customary commission payment to Apple. It will be crucial for Apple to make Rein agree with the damages it incurred due its imprudence so they can secure a favourable settlement.
Rein is expected to provide insight into Epic's plan to circumvent Apple's App Store policies and gain independence. He is also likely to be questioned on his role in implementing these plans and how he had ensured that customers were given access to other payment options than direct purchases on the App Store itself.
Donald Mustard
Donald Mustard is an important witness in Epic v. Apple. This trial will determine whether Apple's App Store has violated antitrust laws by blocking third-party payment systems from competing. Mustard, the chief creative officer for Epic Games, had direct contact with Tim Cook, Craig Federighi, Phil Schiller and Scott Forstall of Apple during talks leading up to the dispute.
Mustard is set to testify in some capacity during the trial, as he may prove crucial in better understanding the interactions between Epic and its tech giant rival. He is expected to provide insight into Apple's internal decision-making process regarding the company's restrictive policies on app stores across platforms including iPhone, iPad and Mac devices.
Mustard's testimony could corroborate claims made by both sides in their respective facts on record: while Apple maintains that it has acted lawfully throughout this dispute — citing consumer experience as a key motivator — Epic contends that this stance is mere pretext behind a monopolistic power play for increased profits at consumer expense.
Mustard's testimony will ultimately be pivotal to determining who prevails in this landmark case between two of technology's biggest companies. His account could prove vital evidence in highlighting potential abuses by either party and determining whether Apple indeed unfairly leveraged its monopoly over app stores on iOS devices.
What is at Stake
The upcoming Epic v. Apple trial will feature testimony from Apple executives Tim Cook, Craig Federighi, Phil Schiller, and Scott Forstall. This trial concerns a dispute between Epic Games and Apple regarding the App Store's policies and fees.
What is at stake in this case, and what could its outcome mean for the tech industry? Let's take a closer look.
Potential impact on Apple's App Store
The trial set to begin on 3rd May in Oakland, California, USA could have far-reaching implications for Apple's App Store and its business model. There are several parts of the case which could end up having an impact on Apple.
Firstly, if Epic wins, it will likely open up the App Store to third party app stores and potentially force Apple to offer more competitive prices or allow users to pick the pricing they prefer. This could seriously alter the revenue model of Apple's App Store and drastically affect its tightly controlled business model.
Additionally, Apple may be forced to change its in-app purchases system which would also affect revenue; this is because currently, most in-app purchases are made through Apple's payment system meaning that a percentage goes back to the company. Therefore, any change here could drastically shift how much money Apple receives from in-app app purchases and services.
Finally, any precedent created could open up other tech giants with similar operations such as Google and potentially Microsoft if they choose not to comply with any ruling or changes dictated by a potential outcome of this trial. Therefore this court case will be watched closely by many including other tech giants such as Amazon who have similarly structured app stores due to the potential consequence of a loss for either side.
The key potential witnesses called by Epic Games include Tim Cook, Craig Federighi, Phil Schiller and Scott Forstall who will testify during the case; with their expertise providing valuable evidence into how critical these issues are within the financial ecosystem surrounding both companies. The outcome of this lawsuit has huge implications for both Epic Games and Apple. Whichever way it goes, it will certainly be one of the defining cases in how App Stores function globally moving forwards into 2021 and beyond into 2022.
Potential impact on Epic's business
The Epic vs. Apple trial can potentially have lasting implications for Epic's business. If Apple successfully defends its App Store policies, it would mean that all iOS app developers would be subject to the policies and restrictions of the App Store. This could prevent app developers from using alternative or competing payment systems, impacting their ability to profit through their apps. It could also mean that developers would be unable to negotiate with Apple on pricing or terms, limiting the success they can see in the marketplace.
Also at stake is whether any payments made by consumers through Apple's App Store should be subject to a 30 percent commission fee paid to Apple. Consumer groups have suggested that this fee is unfair and anti-competitive. It prevents users from taking advantage of alternatives like discounts or direct promotions offered by app developers instead of having those dollars taken in commission by Apple. Suppose a ruling goes against Apple on this matter. In that case, it will likely compel them to structure some type of adjustment in their policy regarding these fees to not disadvantage new companies seeking to enter the mobile app and service market.
The outcome of this trial will also determine whether Tim Cook, Craig Federighi, Phil Schiller and Scott Forstall will follow through with their commitments under oath during questioning and depositions leading up to trial. The testimony of these executives will carry weighty implications for both sides in this long-standing battle between Epic games and Apple over the status quo within digital storefronts on mobile technology platforms.
Potential impact on the gaming industry
The Epic vs Apple trial could greatly impact the gaming industry. The outcome of this case may provide a major precedent for similar cases in the future, which could make it costlier for Apple to pursue litigation against app developers and their companies.
At stake in this case includes Apple's App Store fees, whether or not Epic can offer users an alternative to the App Store, and whether or not certain operating system (OS) features are eligible for patent infringement claims. This trial will also be closely watched by antitrust law experts, given that the suit concerns whether Epic Games' lawsuit is valid as an antitrust law complaint and a breach of contract dispute.
Apple executives like CEO Tim Cook, VP Craig Federighi, Senior VP Phil Schiller and former OS X software engineering VP Scott Forstall will likely be called to testify in court during the case. What they say could help shape app development policies in the years ahead — both inside Apple's stores and those of other developers like Google Playstore.
If Apple wins the lawsuit, their policy of preventing third-party distribution of apps through its platform may be strengthened – although companies such as Android users would not be affected so much since they already use various alternate stores other than Google Playstore. On the other hand, if Epic wins, it could open up implications such as potentially lower fees charged by Apple store from developers and heightened scrutiny regarding potential anticompetitive practices from large technology firms when dealing with smaller businesses.
How the Trial Could Play Out
Apple is suing Epic Games over alleged breach of contract and trademark infringement. Apple's CEO Tim Cook and other executives like Craig Federighi, Phil Schiller and Scott Forstall are set to testify in the case.
The company claims that Epic Games violated the terms of their App Store contract, leading to the removal of Fortnite from the Apple App Store.
The trial is expected to be long and complex, with Epic and Apple presenting their arguments and evidence to the court.
The outcome could have implications beyond the scope of this case and could shape the future of the App Store and other digital marketplaces.
Possible outcomes of the trial
The trial between Epic Games and Apple is still ongoing and the case is expected to last several weeks. The trial will likely involve considerable technical conversations as both companies battle it in U.S. District Court. Ultimately, the court could decide a range of outcomes, from ordering Apple to restore Fortnite to the App Store, awarding damages to Epic Games or even forcing Apple to change its business practices related to the App Store.
The trial has already included testimony from some high-profile executives at Apple, including CEO Tim Cook, chief software engineer Craig Federighi, longtime marketing executive Phil Schiller and former mobile software chief Scott Forstall—all of whom will significantly influence on the outcome of this case.
Both companies have significant resources and perspective as they present their arguments over questions about fair competition according to antitrust laws, breach of contract claims, and potential antitrust damages that should be paid out if Apple is found guilty of violating those laws. Depending on how much legal precedent exists for various related cases that have come before it, the court may issue a decision that relies on specific statutes or even deferred decisions related to uncertainty surrounding particular facts presented in evidence during testimony.
No matter how it plays out in court, this case has opened up many important conversations about digital ownership rights and technical issues that are weighed against traditional understandings of contracts and agreements while being applied in both tech and legal spheres today.
Potential timeline for the trial
Epic Games Inc. v. Apple Inc.'s trial is scheduled to begin on May 3, 2021 in Oakland, California and will last three weeks. The jury selection process will take a day or two while the sides submit questions for potential jurors. Once selected, the jury will be presented with opening statements from Epic and Apple that will provide their overarching arguments for the case.
During the trial, we can expect to hear testimony from industry experts in addition to key figures within both companies such as Tim Cook (Apple's CEO), Craig Federighi (Senior VP of Software Engineering), Phil Schiller (Senior VP of Worldwide Marketing) and Scott Forstall (VP of iPhone Software). The testimony is expected to focus on industry competition practices, Apple's App Store policies, business strategy decisions, and the economic impact on Epic Games.
Both sides will have time for cross-examination where they can probe each other's witnesses for their assertions during the trial. After each side has presented all its evidence and summonsed all its witnesses to court, stands up with closing statements—the same way they started—the case will then go to the jurors who must deliberate and decide whether or not Apple's App Store policies constitute an anti-competitive monopolistic practice that restricts fair market access for competitors such as Epic Games Inc. We expect a verdict sometime in late May 2021 which could potentially set a precedent regarding antitrust laws and how they apply to digital ecosystems like mobile app stores.
Potential implications of the trial
As it stands now, the Epic Games versus Apple trial is set to proceed over the next few months. The trial could have far-reaching implications for businesses, entrepreneurs and software developers interacting with Apple and technology companies. It could also seriously affect the app market, what apps are available to users and how content is moderated online.
The trial centers around Epic Games' challenge to Apple's protective policies that limit app developers' access to data, profits and other resources on its App Store. If Epic wins its case, this could set a precedent allowing any developer more freedom when it comes to distributing their applications and potentially enabling third-party financial services for these applications as well. Additionally, App Store policies such as the 30% commission from developers could be threatened if successful legal action occurs.
During this two-week trial that starts in May 2021, Tim Cook (Apple CEO), Craig Federighi (software chief), Phil Schiller (former marketing head of App Store) and Scott Forstall (former iOS chief) will testify as key witnesses to provide insight into how Apple operates internally. In addition to this testimony, the judge presiding over the case will also be sifting through documents related to communications between executives at both companies — furthering public awareness of just what goes on behind closed doors at such corporations.
This case between two massive tech companies has been gathering more attention in recent months as its start date draws near and will certainly have tangible effects on the industry regardless of whoever ends up victorious at the end of proceedings. It may change how mobile apps are managed by platform distributors including Google and Amazon, ultimately opening up possibilities for creative development by independent developers under a fairer system than previously indicated.
tags = Apple, Mac, iphone 13, iphone 13 pro maz, court tim scott appleclovermacrumors cook craig, court scott appleclovermacrumors cook phil craig, court tim scott appleclovermacrumors schiller craig