The Epic vs Apple case is a legal dispute between Epic Games and Apple Inc. concerning whether Apple's app store policies violate antitrust, thus restricting competitors and allowing for anticompetitive behavior.
The case began in August 2020 when Epic games sued Apple claiming that the company was engaging in anti-competitive business practices by forcing developers to distribute their apps through the App Store. App Store rules unfairly restrict competition. The dispute centers around the "monopolization" of the mobile app market due to strict rules Apple requires developers to abide by if they want their apps on IOS or are hoping to make money using in-app purchases.
Epic Games alleges that because of this monopolistic control, they have been denied fair access to the mobile market and suffered economic harm. As part of their lawsuit, Epic has also requested a permanent injunction against Apple which would forbid them from applying Terms of Service and Developer Agreement restrictions, as well as requiring them to allow all developers access to the App Store individually or through an alternative system where developers can directly distribute their apps without using the App Store.
Tim Cook (Apple's Chief Executive Officer), Scott Forstall (former Senior Vice President of Software Engineering), and Phil Schiller (Senior Vice President of Worldwide Marketing at Apple) were called upon as witnesses during the trial. Each were charged with defending apples app store policies should be considered anti-competitive or monopolistic practices which deny other companies access to markets like iOS.
Background of Epic vs Apple Case
The Epic vs Apple case began in August 2020, when Epic Games, the creator of the popular game Fortnite, sued Apple for its App Store policies. The dispute began in February of 2021, when Apple called Tim Cook, Scott Forstall, and Phil Schiller to testify in court.
This section will focus on the background of the Epic vs Apple case, and why it is important.
Epic Games' Allegations
In the lawsuit brought by Epic Games against Apple, the gaming company has alleged that Apple is an anti-competitive monopolist engaged in unlawful conduct that hurt developers and consumers. Specifically, Epic Games claims that Apple: illegally ties access to the App Store to use of its payment processing system, which it charges a 30% commission on; imposes restrictions limiting developers from using third-party payment systems; unfairly bans apps from competing with built-in software like Safari or iMessage; and unlawfully refuses to license its intellectual property rights to competitors.
CEO Tim Cook's claim that Apple treats all developers fairly, including Epic Games, was at the heart of her court testimony in court. He testified that "Apple's ecosystem is predicated on fairness. We believe strongly in fair competition for us and all our partners." He stated further "We think it's a level playing field for all of us who are writing apps or creating services where developers can find success regardless of their size… Of course, we want everybody to have access, but if you're going to come in through our store and play by our rules, we expect fairness across not just our store but everybody else is playing on the same field as well".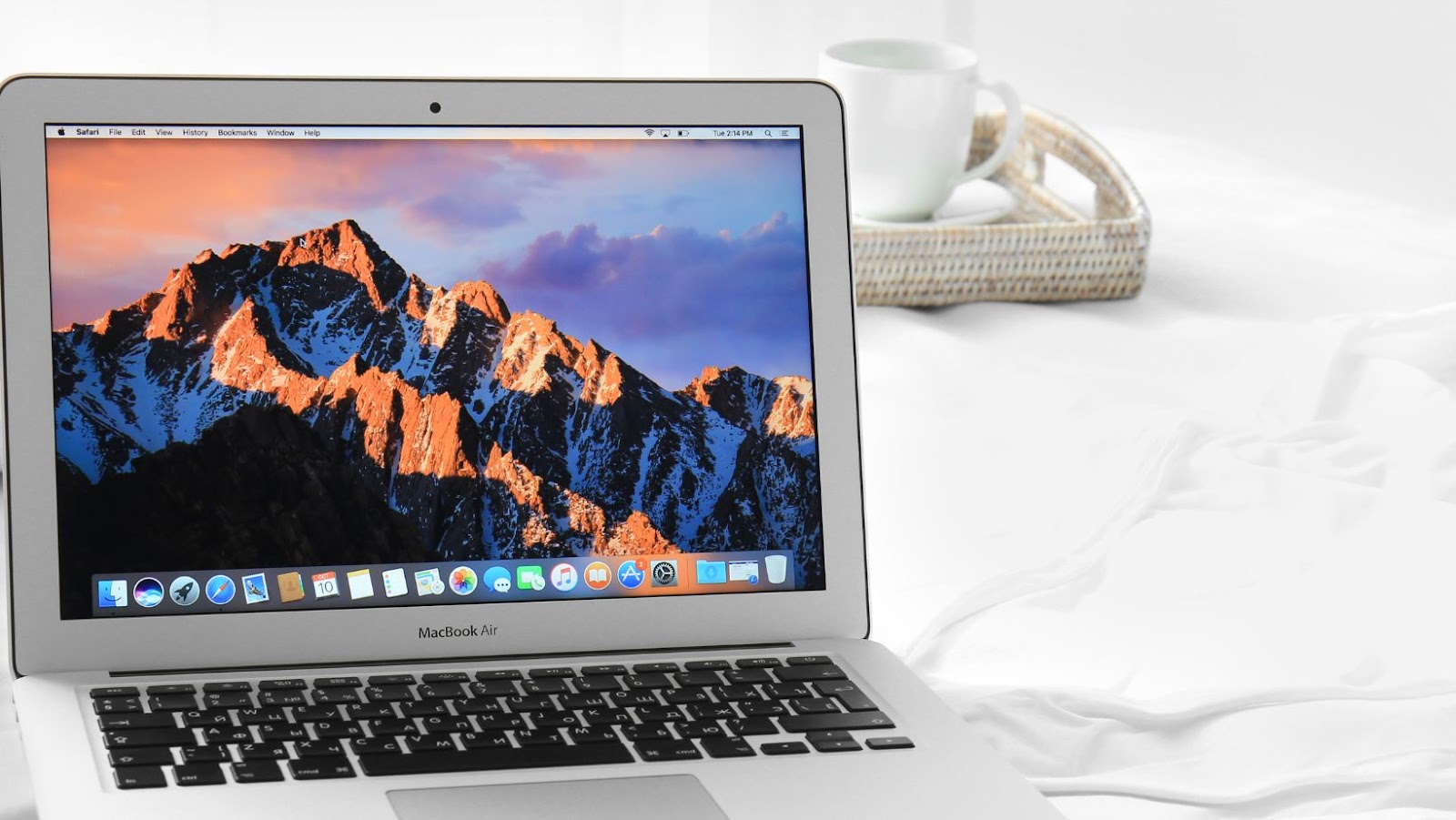 Scott Forstall and Phil Schiller were two other high-profile witnesses at the trial. Forstall was Vice President of Software Engineering at Apple until October 2012 and Senior Vice President of iOS Software until October 2013. When questioned about how apps were selected for approval in Apple's App Store he said "We tried hard to treat every developer fairly," However he said there had been occasions where apps were declined because they violated their policies or posed technical risks such as instability issues with apps crashing frequently on iOS devices – even though similar versions may have been accepted before.
Phil Schiller is a well-known executive at Apple, who also testified at the case against Epic Games alleging anti-competitive behavior by his company. Schiller defended his company's practices around payments while also reinforcing Cook's comments about fairness when asked if smaller companies had incentives when designing apps for their platforms: "I think so" he replied "we want people of any size business or capability to be able to make great software for our platform."
Apple's Response
Apple Inc. quickly responded to Epic Games' lawsuit and the initiation of legal proceedings. In response to Epic's 'Fortnite' mobile app being removed from the Apple App Store, Apple ultimately claimed that Epic had violated its guidelines and policies concerning in-app payment systems. As a result, Apple argued that it could remove any app, including 'Fortnite', from its stores at any time.
As part of their defense strategy against the antitrust lawsuit, Apple called several high profile witnesses, including Tim Cook (CEO), Scott Forstall (Apple's Senior Vice President) and Phil Schiller (Apple Senior Vice President). During their court appearances, each of these individuals provided testimony regarding what they perceived as unfair practices by Epic Games in exploiting the App Store business model for financial gain. Additionally, all three were questioned about how certain Apple decisions affected other entities within the digital marketplace and how different types of developers were treated differently when it came to App Store rules and regulations.
Tim Cook, Scott Forstall & Phil Schiller Witnesses in Epic vs Apple Case
Three key witnesses are at the center of the Epic vs Apple case: Tim Cook, Scott Forstall and Phil Schiller. These three witnesses have been a driving force in the development of the App Store and the regulations it enforces.
In this article, we will discuss the roles of each of these witnesses and the implications their testimonies have in the ongoing court case.
Tim Cook
Tim Cook is the current CEO of Apple Inc. and was a witness during the Epic vs. Apple trial which began on May 3rd, 2021. During his testimony, Cook defended Apple's App Store policies arguing that they benefit developers and serve legitimate interests of customers and developers alike. He also emphasized the necessity of a unified Apple Store saying that it provides consumers with an easy and secure means of downloading applications for their devices.
Cook defended the 30% commission that Apple collects for every purchase made in its App Store because this percentage covers not only the cost to review apps but also hosting services, payment processing, fraud prevention and other features. In addition, he claimed that while this rate might seem high to some companies, it is lower than similar services such as Google Play or Amazon's Appstore, which charge up to 40% commission on a single transaction.
Ultimately, Cook argued that despite its controversial policies, Apple had not violated any antitrust laws because its current regulations benefit both customers and developers. Furthermore, he pointed out that even if iOS market share shrinks due to court rulings related to Epic's lawsuit, it would virtually not affect iOS revenues because very few people switch platforms when making digital purchases in either platform due primarily to compatibility issues with previously purchased products.
Scott Forstall
Scott Forstall is a former Apple executive, previously the senior vice president of iOS software at Apple Inc. He was in charge of the Mac OS X and iOS operating systems at one point. He was one of the key witnesses called to testify in the antitrust trial between Epic Games (creator of popular video game Fortnite) and Apple Inc. over Apple's strict App Store rules.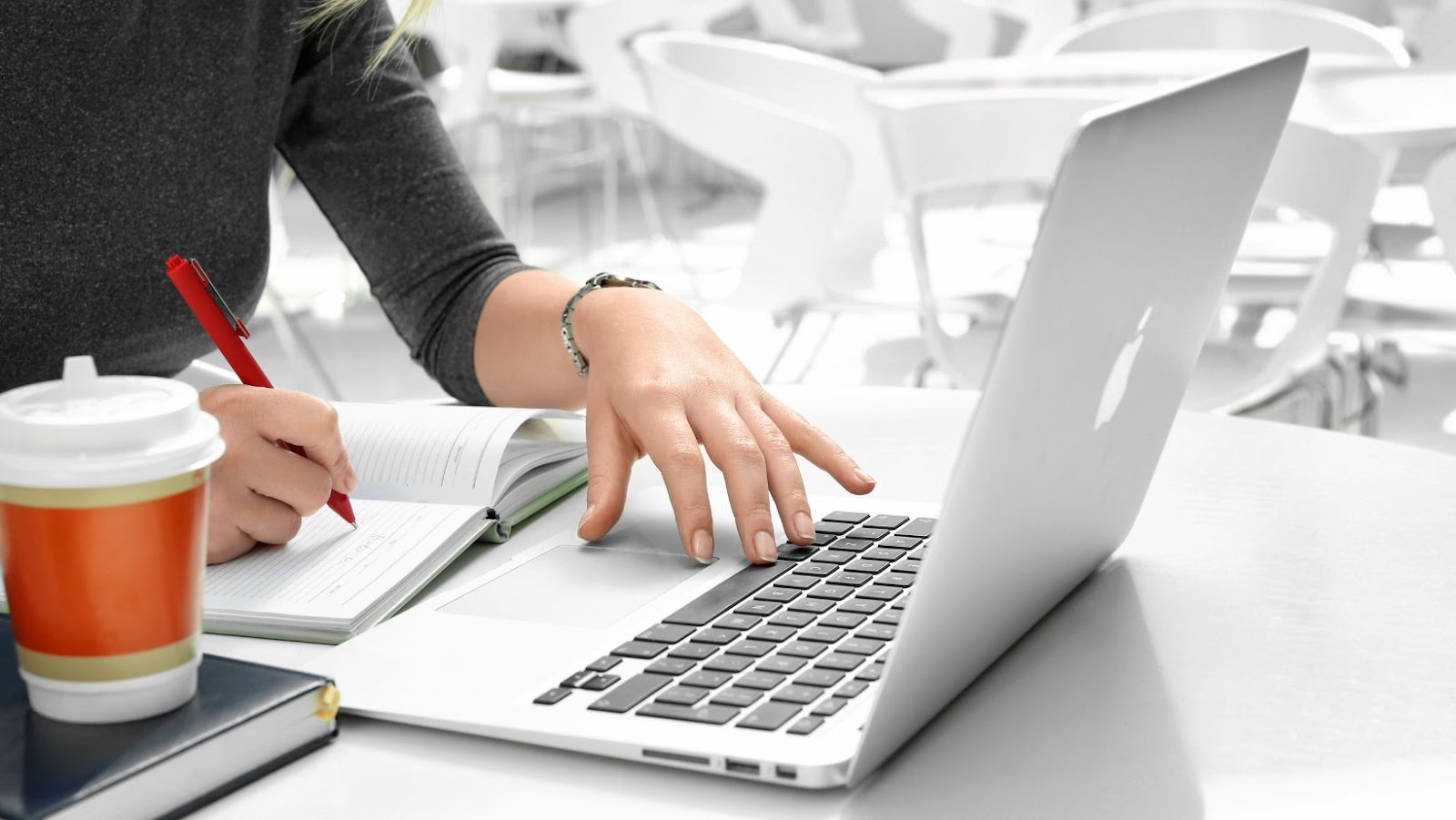 Forstall recounted his experience on how he and other executives had approached App Store development from its early days, including building a team to build an App Store vetting process after having experienced issues with the paper-based vetting system that was previously employed. He stated that despite implementing a "ridiculous" level of oversight around apps built for iOS devices, there hadn't been any real competition because of exclusive contracts enforced by other companies such as Amazon, Microsoft, and Google. Forstall argued that developers would never move away from these powerful platforms unless offered an attractive alternative.
During questioning by Epic's attorney Katherine Forrest, Forstall revealed how Apple had identified buyers when developing strategies for differentiating itself from other app stores at the time—including allowing free trials for purchasable apps and creating family sharing plans so people could share purchases amongst their devices within a household. He also added that additional service fees worth 30% were charged on all transactions within the app—which remain unchanged until today: despite multiple attempts from competitors to challenge this stronghold on iOS app store dominance according to Forrest . Additionally, Forstall also stressed his intent to make sure customers had an optimal user experience with any purchase from Apple's store unlike some alternatives previously proposed which greatly affected user experience due to slow loading times or website crashes amongst others as per his statement in cross examination by Apple' lawyer Dan Wall who strongly refuted those accusations during closing arguments..
Phil Schiller
Phil Schiller, Senior Vice President Worldwide Marketing of Apple Inc. was a witness in the Epic vs Apple legal case that is set to go to trial this summer. Schiller was one of four witnesses subpoenaed for the case, including Tim Cook, Chief Executive Officer of Apple; Scott Forstall, former iOS chief; and Craig Federighi, current Senior Vice President Software Engineering at Apple.
As one of the senior lead executives of the company and an integral part of its longtime executive team, Phil Schiller knew relevant to Epic's antitrust and breach of contract claims relating to App Store practices and policies. According to court documents filed before his deposition in December 2020, Schiller has in-depth knowledge on topics such as antitrust law compliance about App Store review process; sales data related to commissions and developers; contractual compliance with regard clauses such as those on refund requests and data sharing requirements; industry standards regarding user privacy protections related to third-party app buying experiences in iOS devices; Apple's response from its public statements regarding Epic's introduction of an external payment mechanism for Fortnite on iOS devices; impact assessments for potential changes made by Apple in its app review process.
Schiller's testimony is expected cover a broad range of issues related not just between Epic Games and Apple but more generally for how developers register their apps with the App Store under terms set by Apple. This part will be key not only for understanding any potential anti-competition action from both parties – it could also determine future competition between app stores should certain rules be deemed legally either acceptable or restrictive by the courts – decisions that could have industry wide implications affecting both companies respective standing within the market place moving forward.
Impact of the Case
The Epic vs Apple case is certainly one of the biggest cases in the tech industry of 2020. With Tim Cook, Scott Forstall and Phil Schiller as witnesses, the implications of the case could have a huge impact on the future of the tech world.
With such three big players in the industry, let's discuss the case's implications and what it might mean for the tech industry.
Possible Outcomes
The outcome of the Epic vs Apple case could have major implications for the mobile app industry and its two major players, Apple and Android. Apple has faced a growing chorus of criticism due to its App Store policies and potential secrecy — while it is not a party to the lawsuit, it could likely be affected by any decision rendered in the case.
Apple has argued that its App Store policies are necessary to protect users' safety and security across all its operating systems. They have also argued that these practices protect developers who rely on the App Store ecosystem for their livelihoods. However, Epic Games' argument is primarily about competition: that Apple is creating an illegal monopoly by excluding rivals from competing for consumer attention on iOS without paying 30% fees.
If Epic Games' complaint is successful, it would have far-reaching implications for other tech companies operating within similar ecosystems (such as Google's Google Play Store). In addition, it could lead to threats against existing practices and models for user engagement — such as those employed by social networks like Facebook — as well wider calls from regulators worldwide to review these digital ecosystems and better understand how they impact competition online.
It's unclear what implications this high-stakes case will have at this stage; however, as some of Silicon Valley's highest-profile figures take up witness positions – including Tim Cook, Scott Forstall & Phil Schiller – it appears dawning confrontation between both sides is forthcoming over anti-trust issues raised against technology monopolies such as Apple.
Impact on the App Store
The Epic vs Apple case has had major implications for the App Store and developers. By accusing Apple of anti-competitive practices, Epic has brought several issues regarding the App Store's walled garden approach to light.
One key concern is that Apple is profiting from app sales by taking a portion of in-app purchases. They are also accused of not allowing developers to discuss pricing and other terms with competing platforms. This lack of transparency contributes to higher prices on the App Store, resulting in far lower revenues for developers and companies like Epic who produce apps on the platform.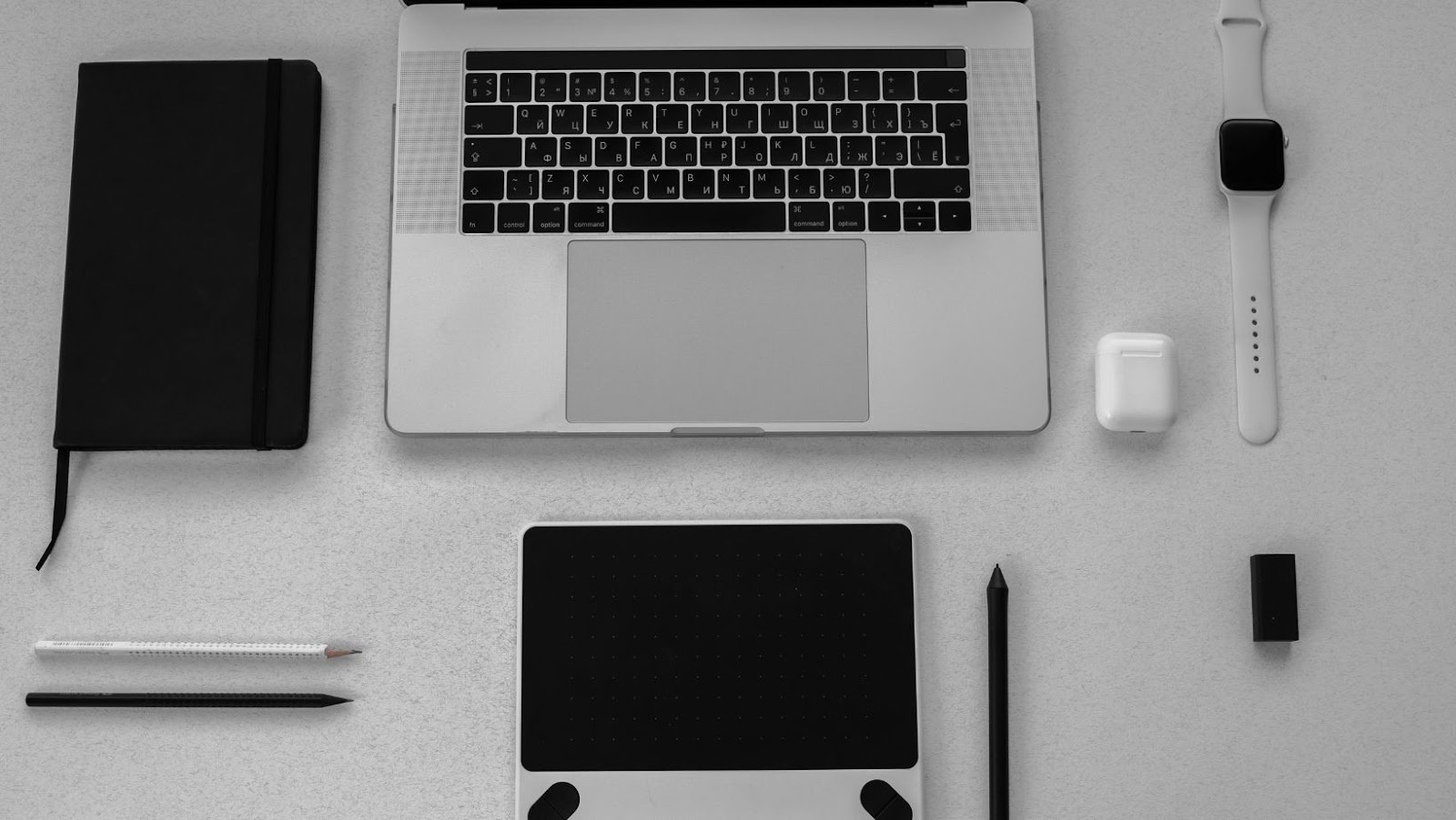 Another issue raised by Epic's case against Apple is that they essentially act as the gatekeeper for all apps on their store, meaning if an app doesn't meet their standards they are banned and can no longer be used on iOS devices. This means, amongst other things, that customers don't necessarily have enough choice or variety when downloading applications over the App Store.
The case also highlighted how agreements such as those that dictate take rate (the percentage Apple makes from each sale) are confidential between them and developers, leaving many questions unanswered about who profits from what and how much sway Apple carries when establishing agreements with third party vendors.
Finally, while Tim Cook, Scott Forstall and Phil Schiller were all called as witnesses during this long-running trial it was ultimately up to the courts to decide whether or not Apple did anything wrong. However this hasn't been confirmed yet at the time of writing this article.
Conclusion
The Epic vs Apple case concerned whether Apple's restrictions on apps and their creators are legal. Tim Cook, Scott Forstall, and Phil Schiller testified as witnesses during the trial.
The case's core concerns two main issues: whether Apple's App Store constitutes a monopoly and whether its rules regarding in-app purchases are anticompetitive. Apple argued that its App Store was an innovative platform, providing value to developers, customers, and users in general. In contrast, Epic Games argued that Apple's restrictions on their store amounted to an illegal monopoly and accused them of unfair business practices.
The jury ultimately decided that although Apple's App Store practices weren't anticompetitive or illegal, they did have anti-competitive effects in terms of pricing. The judge has yet to issue a final verdict regarding sanctions against Apple or if they have violated antitrust laws. Nevertheless, the outcome of this case could have significant implications for future antitrust disputes involving big companies such as Google and Facebook should they find themselves subject to similarly aggressive scrutiny.
tags = testify as witnesses in Epic vs Apple case, court scott appleclovermacrumors cook phil schiller, tim scott appleclovermacrumors cook phil craig, scott appleclovermacrumors cook phil schiller craig