In October 2020, Equifax announced the acquisition of Appriss Insights for $1.825 billion. This acquisition was a major move for both companies, as it created a unique data-as-a-service offering that provides consumer guidance and safety solutions across risk management and investigations, healthcare, Fraud & ID theft prevention, consumer financial services, workforce optimization and more.
The combination of Equifax's comprehensive credit reporting services with Appriss Insights' networks of leading databases provides organizations with the data and advanced analytics needed to make informed business decisions. With this acquisition, Equifax demonstrates its commitment to providing customers with comprehensive insights that help manage risk and reduce fraud exposure.
This article examines why Equifax is acquiring Appriss Insights and what this could mean for organizations regarding data-as-a-service offerings. First, we discuss how this merger creates:
Increased access to privacy compliant insights with detailed records from over 10 billion consumers worldwide.
Alleviation of risk management problems across specific industries like financial services and healthcare.
Finally, we offer a summary of our key takeaways to provide readers with an introduction to why Equifax purchased Appriss Insights in the first place.
Company Background
Equifax Inc. is a global data, analytics and technology company that provides information-based solutions to businesses and consumers. Founded in 1899, the company services a wide range of public and private sector customers across North America, Latin America and Europe.
Equifax's mission is to empower customers with the data they need to make informed decisions about their credit health and financial well-being. In addition, the company is committed to providing tailored products to meet consumer needs in the fast-paced digital environment.
As an innovator in financial services, Equifax processes billions of data points daily, giving them unique insights into consumer behavior while keeping consumer information secure. In addition, their robust analytics technology helps them provide accurate risk management solutions for their customers and develop predictive models for guiding marketing practices, managing credit risk, authenticating identities and detecting fraud.
Equifax's wealth of data has enabled them to become a leader in developing AI-based machine learning products for many areas of financial services, including:
Identity verification solutions such as AccuFraud™ and AccuScore®;
Underwriting automation;
Online loan application reviews;
Portfolio stress testing;
Automated credit decisioning tools;
Collections segmentation models;
Income estimation solutions such as AccuEthnicity™ Identity;
Real-time identity verification solutions such as IDValidate®;
Predictive fraud monitoring systems such as eTransScreen®, eTransTrac®, Accurisk™ Alerts Solutions, SMV AnalyticsTM and more.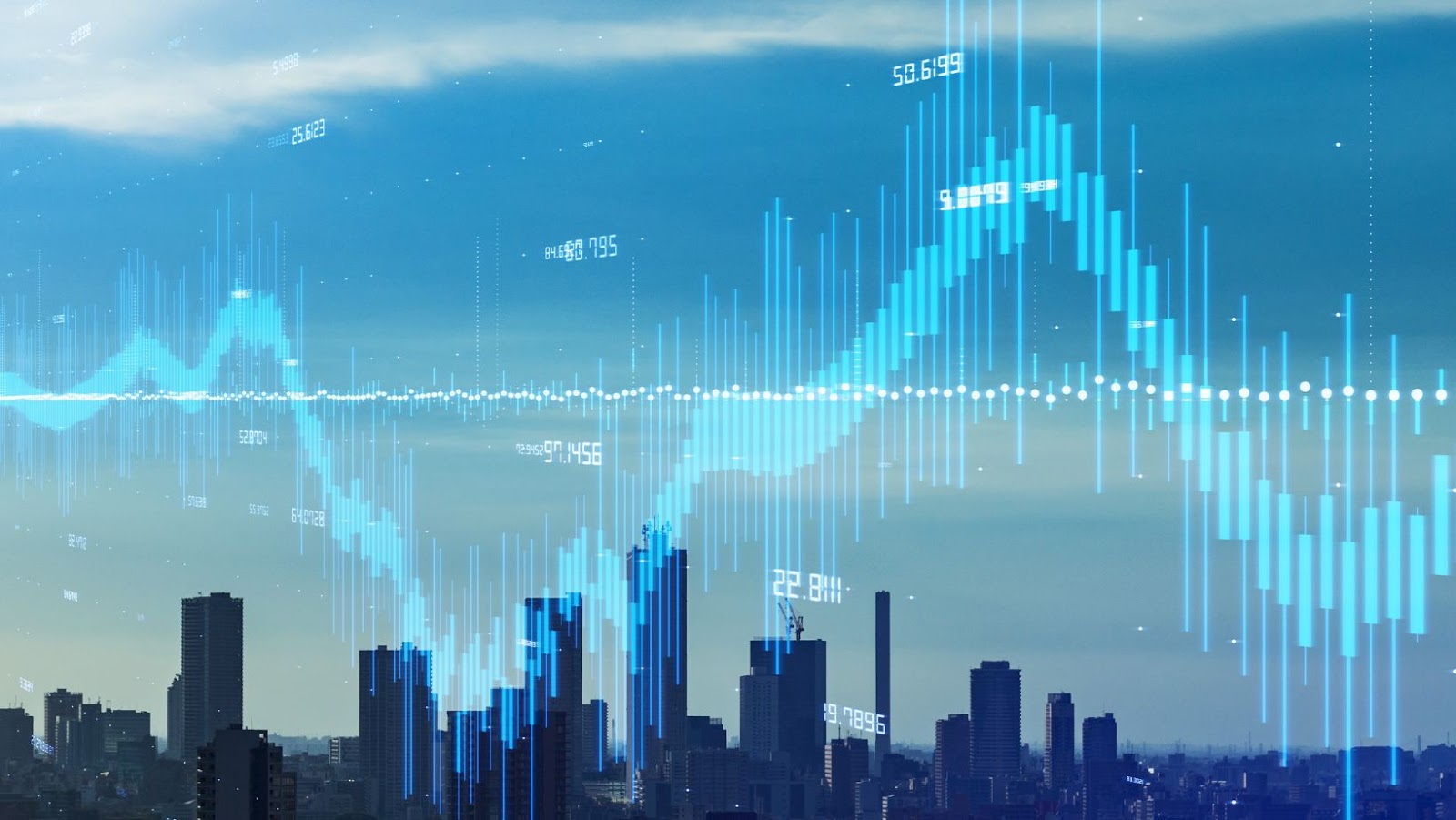 Equifax continues to stay at the forefront of innovations within the industry by striving to deliver service excellence for customers worldwide through continuous investments in technology development, rigorous security standards and dedication to customer growth. With this most recent acquisition of Appriss Insights for 1.825 billion dollars on October 26th 2020, Equifax is poised to increase its analytical capabilities even further with this new purchase that continues its pursuit towards making it the driving force behind digital transformation in financial services worldwide.
Recent Acquisitions
The acquisition of Appriss Insights marks the latest in a series of deals Equifax has made over the past few years. In October 2018, Equifax acquired Australian insurance risk analytics company symplr for $100 million, and in 2017 it purchased web-hosting provider Kount for an undisclosed sum. In June 2016, Equifax acquired fraud detection startup The Lakeside Group for an estimated $50 million.
The purchase of Appriss Insights brings significant financial and operational benefits to the company:
The acquisition will create a "data-driven insights platform" that provides businesses with insight on customer behavior to better their marketing efforts.
It will also give Equifax access to various new technologies from Appriss, including machine learning and artificial intelligence powered solutions.
Equifax will benefit from Appriss' extensive network of customers which includes more than 10,000 government agencies and corporations worldwide.
In addition to its acquisition history, Equifax has partnered with several companies including IBM Watson in areas such as data security and customer experience refinement. The purchase of Appriss Insights is likely a result of this strategy and its constant effort to grow through acquisitions and partnerships.
Overview of Appriss Insights
Equifax has announced its plan to acquire Appriss Insights for $1.825 billion. Appriss Insights provides data analytics and insights to organizations from all sectors of the economy in more than 40 countries. In addition, Appriss Insights offers several services including risk assessment, identity management and compliance monitoring.
Company Background
Appriss is a technology company based in the United States that provides data-driven insights and analytics to protect families, communities and organizations from crime. The company develops a wide range of products encompassing retail services, healthcare, public safety, insurance and consumer services. Appriss was founded in 1997 by brothers Chris and Ryan Lewis, who had a shared vision of using "Big Data" to disrupt the criminal justice system and make it work better for everyone.
Appriss Insights is the company's analytics platform used by police departments across North America to analyze and predict crime trends in their jurisdictions. In addition to this platform, Appriss has numerous products that support emergency response operations, prescription drug abuse prevention, and public sector compliance tracking. The company also produces automated supplemental short-term disability coverage solutions designed to help reduce healthcare costs associated with lost worker productivity due to disability claims management.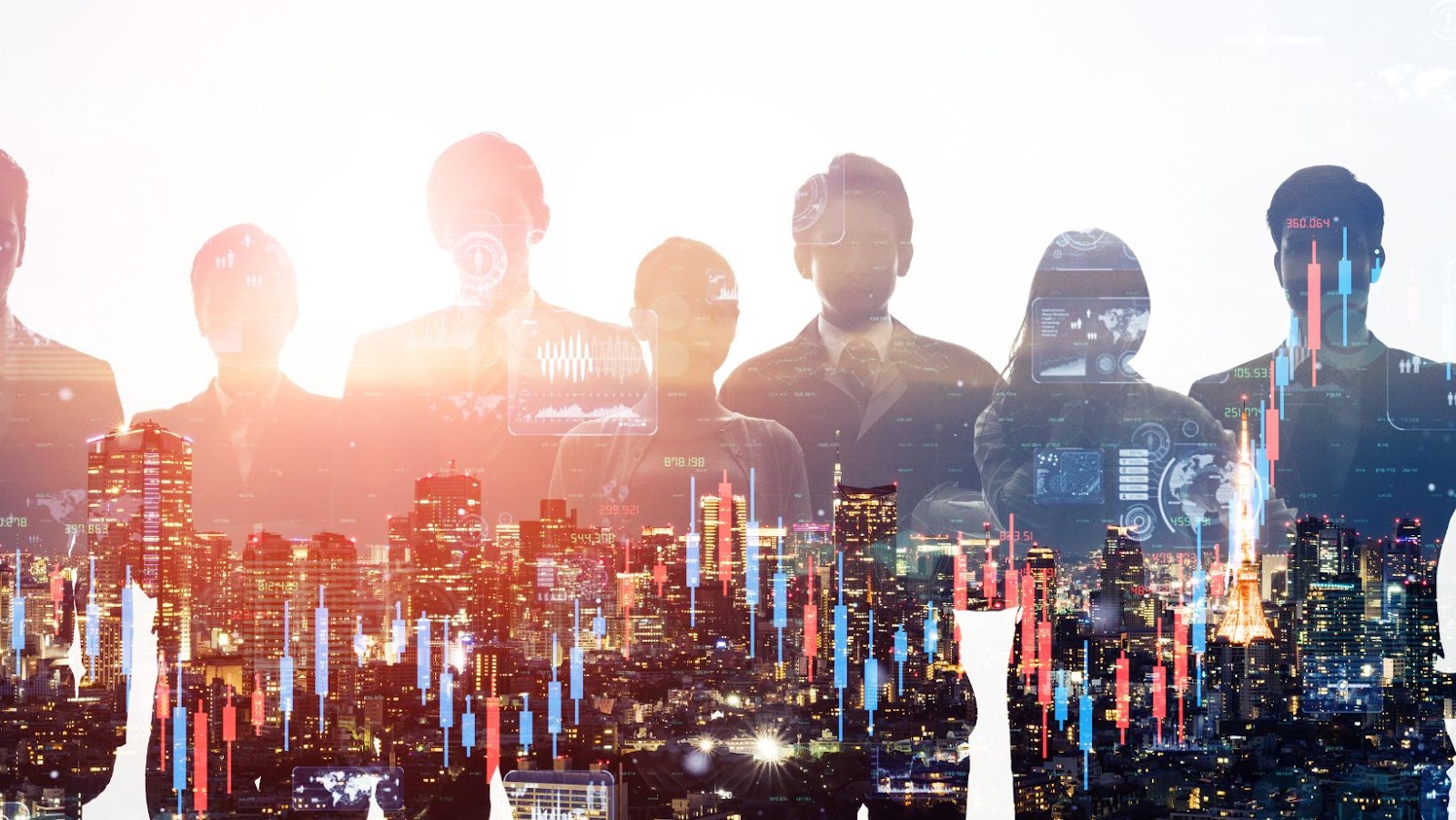 In August 2020, Equifax announced its plans to acquire Appriss Insights in a $1.825 billion deal expected to close by the end of 2020 or early 2021 subject to customary closing conditions. The acquisition will increase Equifax's product portfolio providing customers with technologies related to public safety, fraud prevention and identity resolution services which will complement its current offerings designed for financial institutions risk assessing high-value transactions such as monitoring for money laundering activities or new account fraud attempts.
Services and Products
Appriss Insights is a data and analytics firm focused on utilizing technology to create meaningful and actionable insights from connected devices, IoT, data from social and digital channels, and the unstructured content of disparate databases. Appriss Insights has established itself in several industries including:
Real Estate: Appriss Insights' asset management software provides comprehensive residential and commercial properties management solutions. It also covers various aspects of asset lifecycle management such as marketing, analytics and monitoring systems.
Healthcare: Fundamentally designed for patient safety, Appriss Insights offers secure solutions that reduce fraud in healthcare claims processing through technological solutions that identify fraudulent activities.
Retail: Appriss insights provides customers with the tools they need to strategize the retail process while providing business intelligence to make necessary decisions. Their software solutions provide better customer experience, digital wallets enhance purchase flow and search optimization help retailers stay competitive in the market by improving visibility on digital platforms.
Government: Appriss Insights provides government agencies with end-to-end analytics to inform decisions on spending strategy and budget allocations. Their software helps agencies prioritize core initiatives based on resource-weighting algorithms that evaluate the budget planning process's human capital gap analysis component. In addition, their insights provide powerful real time intelligence for decision makers about performance trends across government departments over time frames.
Equifax to Acquire Appriss Insights for $1.825 Billion
Equifax recently announced its agreement to acquire Appriss Insights for $1.825 billion to expand its fraud and risk solutions capabilities. Equifax will gain access to a suite of tools that Appriss offers, including analytics, AI, and risk mitigation services, which will help its customers protect their data and ensure compliance with regulatory standards.
This article will examine the reasons behind the Equifax and Appriss Insights acquisition and how it could benefit both companies.
Strategic Benefits
The acquisition of Appriss Insights provides several strategic benefits for Equifax that position the business for accelerated growth. With Appriss Insights, Equifax will strengthen its data and analytics-driven capabilities to serve customers better and develop more efficient consumer-oriented services. Additionally, the company intends to capitalize on the comprehensive insights and cutting-edge technologies offered by Appriss Insights to develop more sophisticated risk models and analytical tools that provide organizations with better ways of evaluating consumer behavior.
Equifax also expects to benefit from extending its leadership in fraud and authentication across existing customer relationships while leveraging digital platforms to generate B2B revenue streams as well as product cross-sell opportunities. Furthermore, with Appriss Insights' access to digital topic data, Equifax can offer a much broader range of solutions tailored for multiple vertical markets worldwide. Through this acquisition, Equifax will also be able to expand its geographic reach across the U.S., Europe, Latin America, Asia Pacific and organize significant joint venture partnerships around high-growth markets like:
India's health care sector
China's financial technology arena
Equifax's move signals an intentional step towards future success by leveraging cutting edge insights from an established tech innovator to create a stronger service offering for customers globally. Appriss Insights' ability to add value by providing consumer behavioral insights bolsters Equifax's current market leading capabilities domestically and abroad; allowing it to take out a greater market share worldwide and increase its competitiveness against other analytics providers in the industry.
Financial Benefits
One of the primary reasons for Equifax's acquisition of Appriss Insights is the anticipated financial benefit from the deal. This includes increased margins, synergy potential from combining resources, strategic geographic expansion and cost savings from increased efficiency.
Equifax estimates it will benefit from various sources with an additional $60 million margin improvement against current estimates by 2024. This improvement is achievable through leveraging Appriss Insights' data assets to increase customer base growth in Europe, Asia Pacific and Latin America regions which are estimated to provide a $110 million revenue growth over total lifetime revenues for the business. In addition, consolidating technology and operations synergies could potentially provide an additional $30 million in cost savings through better use of combined resources.
Moreover, this acquisition underscores Equifax's commitment to become a global leader in real-time risk management solutions. The combination of Equifax world-class data assets with Appriss Insights' innovative technologies provides customers with more holistic risk assessment capabilities than either provider had before their union created a formidable power team specializing in helping organizations better manage risks across industries around the world to help make them more secure and efficient.
Impact of the Acquisition
Last month, Equifax announced it's plans to acquire Appriss Insights for $1.825 billion. This move could greatly impact Equifax and Appriss Insights soon.
The acquisition of Appriss Insights by Equifax is expected to bring more resources, products, and customers to the two companies. This article will explore what the acquisition might mean for both companies and their customers.
Impact on Equifax
Equifax is making a bold move to expand its global corporate identity by announcing the acquisition of Appriss Insights, a provider of digital identity and risk-management solutions. This $1.825 billion deal demonstrates Equifax's commitment to creating an end-to-end digital identity platform that unifies data protection, fraud prevention and secure payments across their products.
The acquisition will have immediate and long-term implications for Equifax customers, including:
Enhanced security features: By joining forces with Appriss Insights, Equifax can provide better authentication techniques and improved visibility into global trade activities to protect clients from cyber threats.
Increased efficiencies in identifying risk – The addition of Appriss Insights data streams will improve the analytics speed for fraud detection and identity verification processes, leading to actionable insights that drive business decisions quickly.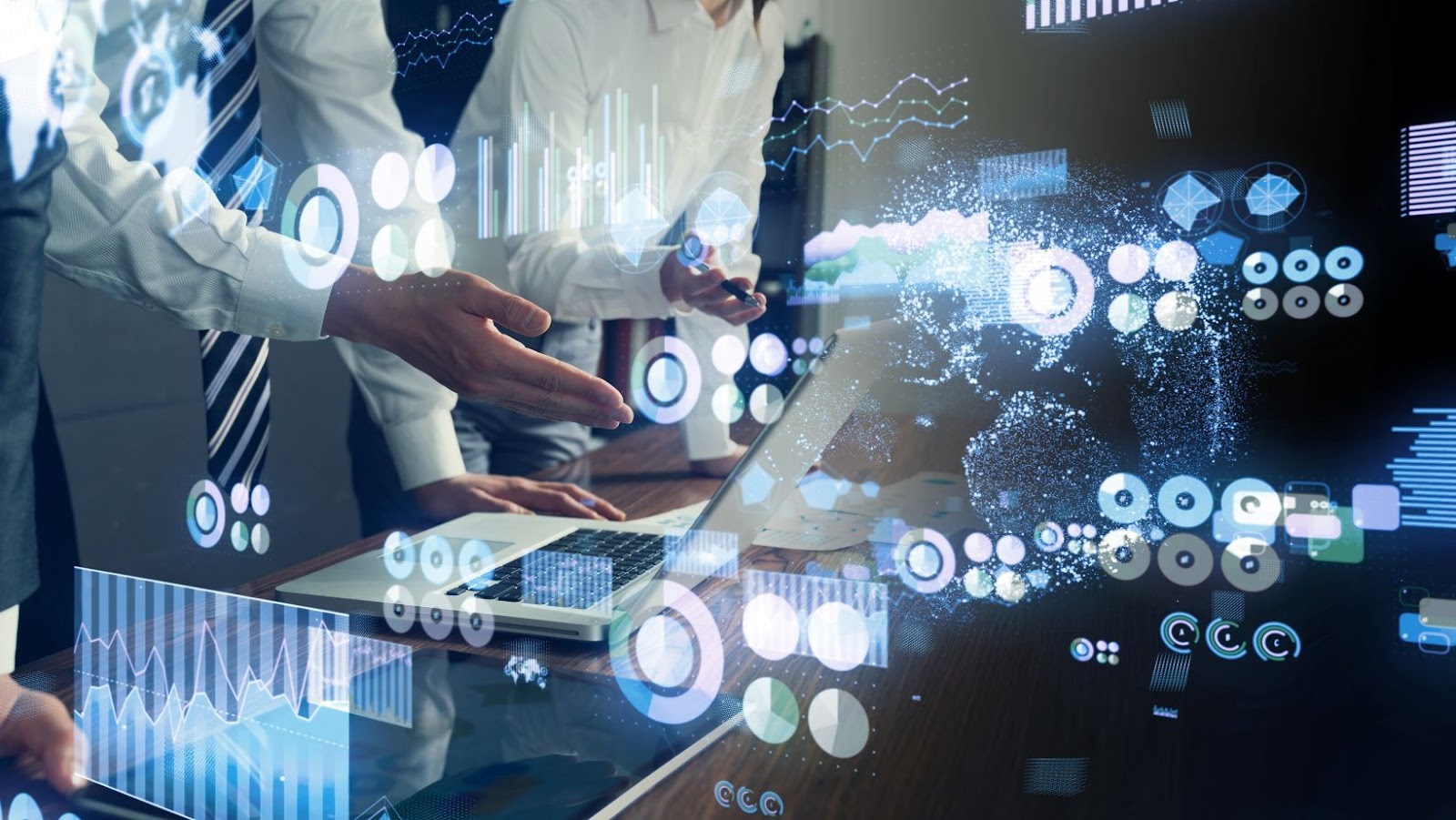 Access to powerful data management capabilities: Leveraging the artificial intelligence (AI) algorithms used by Appriss Insights allows Equifax customers to access new tech trends like natural language processing (NLP) and machine learning (ML).
Integrating two companies with powerful tools gives greater control over risk exposures while keeping up with a rapidly evolving digital economy. With this acquisition, Equifax hopes to create a platform that secures customer information at every stage of the digital life cycle while empowering businesses worldwide with predictive analytics capabilities.
Impact on Appriss Insights
The acquisition of Appriss Insights by Equifax is expected to significantly boost both companies. Combining two industry-leading companies will address the significant global need for business intelligence and trusted data solutions. In addition, Equifax is positioning itself as a leader in security, risk management and analytics by harnessing the power of both companies' respective technology, data, and services in the same platform.
Appriss Insights has leverage over its core suite of products such as Market Intelligence, Risk Solutions and Regulatory Compliance, however with the acquisition of Apprris Insights assets, Equifax is expected to gain an advantage on having more insights into its customers. Combining with Appris Insights equifax would gain access to a larger collected data pool; this would enable them to predict customer behavior better and provide accurate insights related to potential risks and compliance regulations.
Additionally, with this acquisition Equifax will add many well- trained personnel from Apprisss who are experts in identifying security threats related to their software products. Furthermore, Appirss brings decades of expertise in monitoring data flows across industries like retail banking & healthcare which could be particularly beneficial for Equifax's operations.
Overall the acquisition is likely to greatly impact how Equifax uses precious asset–its customer data- in order to make informed decisions related risk analysis & compliance regulations on its customers. Thus it can be said that this acquisition gives a win-win situation for both businesses involved: each company benefits from what they offer each other–mutual synergy!
tags = definitive agreement to acquire Appriss Insights, leading source for risk and criminal justice intelligence, equifax appriss businessjournal insights insight partnersmaio, equifax appriss businessjournal appriss insight partnersmaio, equifax appriss businessjournal insights clearlake partnersmaio, equifax appriss businessjournal appriss clearlake partnersmaio, equifax appriss businessjournal clearlake insight partnersmaio, equifax appriss businessjournal appriss clearlake insight, equifax businessjournal insights clearlake insight partnersmaio, multinational consumer credit reporting agency