Personio recently achieved an impressive milestone, completing a $200M Series E funding round, which has enabled the leading HR software provider to continue to drive expansion and further its vision for HR software.
Personio, founded in 2015 and headquartered in Munich, has achieved significant growth in its short history and is now becoming the go-to HR solution for businesses of all sizes.
This article will look in-depth at Personio and how their software transforms the HR industry.
Personio raises $200M in second Series E to drive expansion and further its vision for HR software
Personio is a leading human resource (HR) software provider focused on helping businesses manage their HR operations. The platform is designed to meet the needs of rapidly growing companies, ranging from small and mid-sized businesses to large corporations, with the ability to support up to 2000 users. In addition, Personio provides features such as full-featured payroll and onboarding, customizable recruiting tools, employee self-service portals, time tracking, and automated reporting.
Furthermore, Personio is committed to its customers providing quality support, often including training in customer service and escalating customer issues to upper management when necessary. Additionally, it offers regularly updated resources such as webinars and tutorials for customers to optimize their platform use. This dedication forms a reliable base for businesses with cohesive teams or multiple locations since the customer experience can be tailored specifically in each situation based on need.
Moreover, other features provided include powerful integrations with popular software such as Quickbooks Online accounting software – syncing things like timesheets generated within Personio – as well as Slack messaging service that makes collaboration easier through communication shortcuts using simple commands. Finally, Employee Scheduling also allows managers/administrators/schedulers manage employees' shifts with just a few clicks while controlling budgets around payrolls and overtime rates.
Personio's Vision for HR Software
At Personio, we believe that HR software should help businesses to save time and resources while providing a better workplace experience for their employees. We strive to empower teams with the power of meaningful data insights, automation, and intuitive usability so they can gain complete control over their HR processes.
Personio is focused on crafting innovative solutions that meet the needs of modern businesses – from global corporations to SMB's – helping them build a culture of engagement, transparency, inclusiveness and performance. Our holistic approach is designed to improve efficiency in the hiring process, reduce administrative workload for HR staff, support employee development and career paths with engaging toolsets and maximize budget optimization through intelligent integrations across payroll and benefits providers.
As a proud partner of leading technology companies such as Google Cloud Platform and Amazon Web Services, Personio enables its customers to easily connect their business applications with its platform to increase further efficiency. Whether tracking communication preferences or keeping an eye on personnel changes — Personio provides flexible solutions tailored to any customer's requirements. In addition, our API-first development principle accelerates growth potentials by connecting customers directly with vital enterprise facilitation platforms aka Enterprise Resource Planning (ERP) systems like NetSuite or SAP Business One; thus streamlining end-to-end HR processes into one comprehensive solution.
We at Personio know how important it is for businesses large or small to make the right choices when deciding on HR software — choosing us at Personio grants you access to innovative toolsets that offer first-class service without compromising on affordability or customer aesthetic needs always with quality sources checked daily by our teams from multiple backgrounds & departments.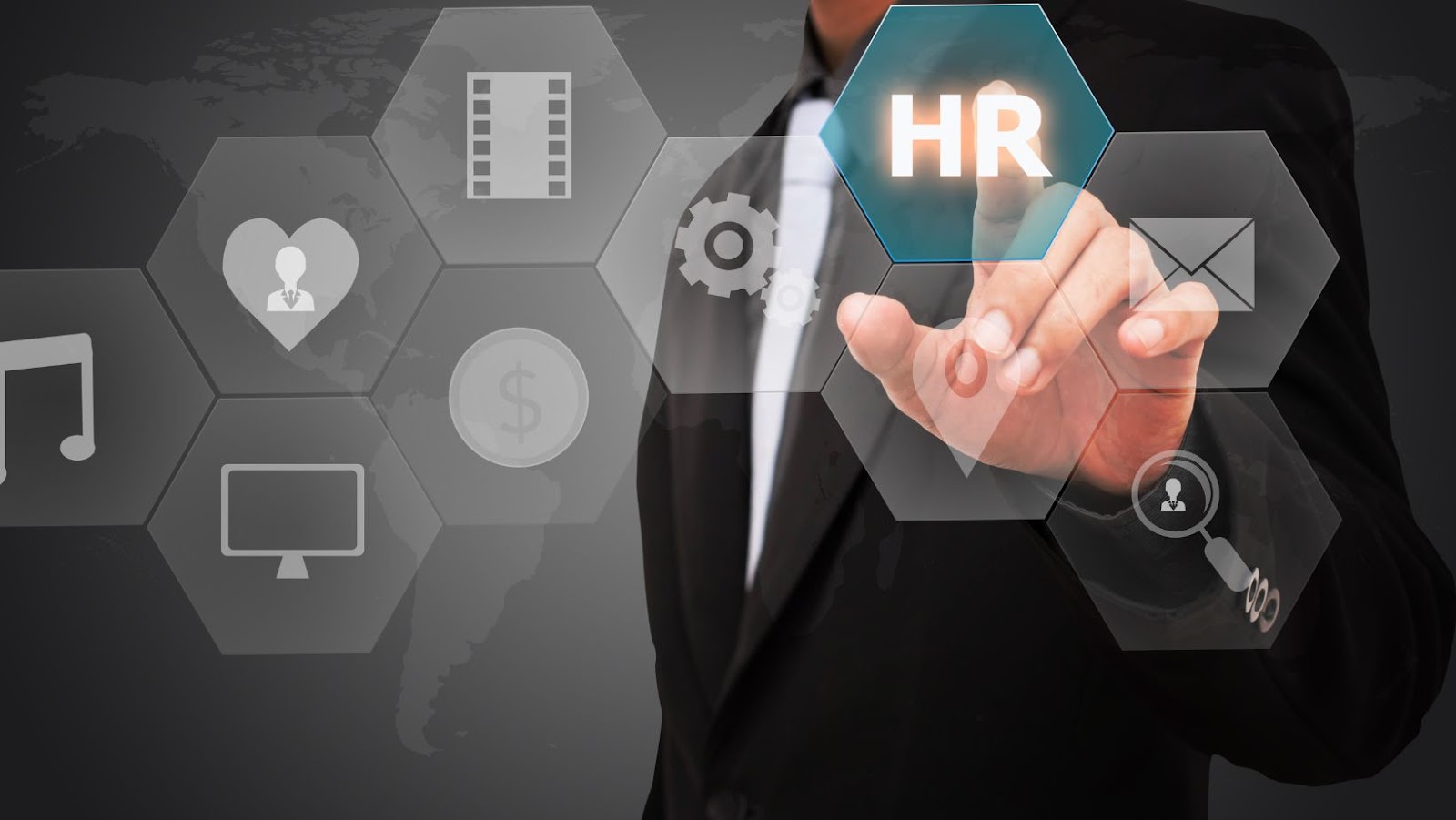 Personio's Growth and Expansion
Personio, a leading HR software provider, recently announced the close of a $200 million Series E funding round to drive further expansion and realize its vision for HR software. The investment will accelerate the company's global expansion and drive product innovation. This marks a significant milestone on Personio's journey and a substantial contribution to the HR software industry.
Let's take a closer look at Personio's growth and expansion.
Personio's Series E Funding
In July 2020, Personio announced its $125 million Series E funding round led by Accel, with participation from other current investors like Index Ventures and new investors like Spearhead. This funding brings the startup's total raised to just over $208 million, placing Personio among the most capital-efficient HR software providers in the market today.
The new investment comes at a rapid growth and expansion time for Personio. Despite its young age (the company was founded only two years ago), Personio has experienced compound growth of over 100% year-on-year since launching. As a result, it now serves customers from more than 70 countries worldwide. This flurry of investment is helping to further fuel the explosive growth, improving the platform for existing customers and helping the company bring several new users each week on board.
Investors increasingly recognize that this cloud HR software has become an essential tool for modern organisations looking for a cutting-edge HR solution that offers data-driven insights into their people operations. The money raised will support continued innovation to expand into additional geographic markets and industries while strengthening its relationships with strategic partners across Europe and beyond.
Personio is setting itself up to be one of Europe's leading powerhouses in Human Resource Technology (HR Tech), with plans to use this financing round to deepen its leaderboard position in Europe and help it compete globally scale. With resources now available through its successful Series E funding round, Personio aims to drive even more innovation improvement features towards businesses worldwide as they take their Global Expansion strategy into high gear internally and externally!
Personio's Expansion Plans
Personio has experienced spectacular growth in the last five years, rising to become one of the most well-known and successful HR software providers in Europe. In 2020 they secured $125 million of investment and announced plans to expand into North America and beyond. Driven by a growing demand for cloud-based HR solutions, Personio is poised to capitalize on an exciting period of growth.
Personio approaches expansion with a focus on scaling without compromising customer experience or business impact, ensuring the company can continue providing world-class products that improve its users' daily lives. To achieve this ambition, Personio invested in building a new team dedicated solely to its global expansion plans, reinforcing a commitment to be more than just another SaaS solution — instead an integral part of its customers' HR departments.
In pursuit of its expansion plans, Personio signed commercial partnerships with salesforce, Workday and Jira – partnerships that help integrate existing frameworks into current systems for larger organizational scalability. The company also humbled US customers by launching free access services such as an on-boarding program for employers and their workers, giving them self-service access from day one − resonating in the hearts and providing businesses worldwide with much needed reassurance in times of crisis.
As one of Europe's fastest growing tech companies backed by numerous investors such as Index ventures, Accel and Battery Ventures – Personio is ready to leverage continued growth opportunities across cloud computing marketplaces around the world; empowering small businesses and enterprises alike with innovative products that will modernize the way we work together today.
Personio's Features and Benefits
Personio is an up and coming HR software provider, recently raising $200M in a second Series E. This software provides a comprehensive suite of tools and features for employers to manage their HR needs. With its growing reputation, Personio is becoming a leader in the HR software industry, providing several features and benefits for employers.
Let's look at the features and benefits of using Personio for your business.
Automation of HR Processes
Personio is an industry-leading HR software provider that simplifies, automates, and speeds up the execution of HR processes. With Personio, companies of all sizes can streamline and optimize their internal HR processes from day one.
Personio automates common HR processes such as onboarding, recruitment, payroll administration, employee performance reviews and absence management. Digital forms allow faster data entry during onboarding and make employee engagement easier to track over-time. The software's intuitive dashboards offer a complete real-time view of employee management and productivity. Automated workflows help to quickly identify issues or redundancies in corporate processes that are slowing down productivity levels or committing errors that could affect the bottom line.
The automation capabilities come with integrated analytics tools to help employers instantly track the performance of different teams, departments and entire businesses. Personio also allows employers to access a full library of standardized documents such as contracts, policies & legal notices when needed instantly. This helps to save time as well as formulating better decisions regarding changes in labor conditions or company policies much easier in the future.
Streamlining of Employee Data
Personio's comprehensive HR software provides an easy and efficient way to manage employee data. The platform's automated features allow companies to quickly obtain the essential employee data they need, such as contact information, performance reviews, compensation breakdowns, and more. With these tools, businesses can spend less time manually managing employee records and focusing more on their daily operations.
Monitoring and managing employee data gives HR professionals greater insight into their workforce. They can track changes over time, run real-time reports on hiring trends or salary levels within specific departments or teams, gain visibility into attrition rates and other key metrics – all in one place. Personio also offers a range of features that facilitate communication between employers and employees. For example, user-friendly portals can interact with new hires before their start dates or set up onboarding plans for existing staff members – ensuring a smoother transition period from recruitment through employment.
Thanks to its secure backups system, Personio ensures that all employee data is safeguarded; any changes are tracked promptly so that no information is lost should there be a system update or upgrade required within the HR department. This makes it easier for companies to keep their records up-to-date without requiring manual tracking from administrators – another key benefit of using Personio's HR software solutions.
Improved Employee Experience
Personio is a leading HR software provider that helps businesses improve the employee experience by enabling them to make Human Resources processes efficient, organized, and easier to use. Personio's unique features and benefits are designed to streamline HR operations and improve the overall employee experience.
Personio includes automation functionality that helps streamline administrative tasks. For example, simple onboarding tools make it easier for companies to quickly get new employees up and running. Once new employees have been onboarded, they can access an intuitive self-service portal to complete tasks like signing contracts and accessing digital forms. This reduces the burden on HR staff, freeing them up for more strategic projects.
Personio also offers powerful analytics to help you gain insight into your team's performance. You can track every aspect of the employee lifecycle, from recruitment through termination, ensuring you make informed decisions at every stage of their journey. Personio also integrates easily with existing systems, such as payroll providers and CRMs, so it fits naturally into existing workflows.
With Personio's comprehensive features, organizations can optimize processes while providing a better employee experience. By reducing manual efforts associated with recruitment, onboarding and performance tracking, companies can save time while having greater visibility over all aspects of their organization. Additionally, with remote working becoming more common due to increased mobility needs employer now need tools like Personio even more so they can continue manage all aspects of their business seamlessly.
Personio's Market Position
Personio has positioned itself as a leading HR software provider by raising another $200 million in its Series E round of funding. This brings the company's total funding to more than $349 million, allowing it to expand its vision for HR software and further solidify itself as a market leader. By doing so, Personio has become one of the world's most sought-after HR software providers.
Let's take a closer look into Personio's market position.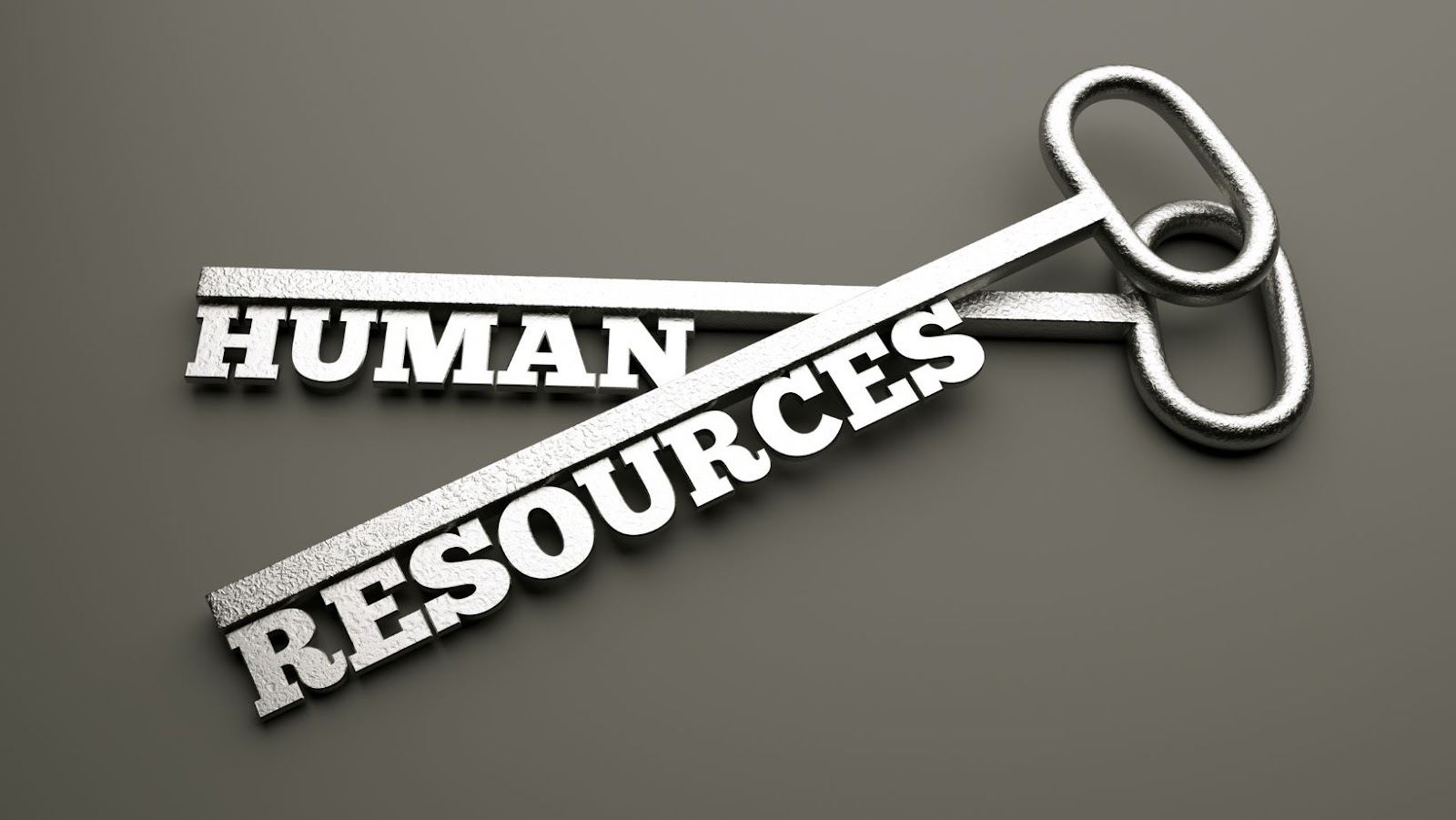 Personio has become one of the largest HR software providers worldwide and holds a considerable market share globally. This has been made possible largely due to the unique features it offers its customers. Personio delivers a comprehensive HR solution that helps companies streamline their hiring, onboarding, payroll and employee engagement processes while automating many mundane administrative tasks with simple yet powerful tools.
Personio's comprehensive suite of features leverages advanced technologies such as machine learning and artificial intelligence (AI) to personalize the user experience without compromising compliance.
Personio serves over 3,000 customers in various industries ranging from services-based businesses such as law firms, financial services and consulting agencies to manufacturing companies like automobile suppliers, machinery parts producers and food products manufacturers. In addition, Personio also offers its platform in multiple languages, allowing it to serve businesses from all over the world regardless of language barriers. Furthermore, its cloud-based technology ensures scalability so businesses can easily scale up or down with their Personio solution as their operational needs change. All these factors have contributed significantly towards making it the market leader in HR software solutions.
Personio's Competitors
One of the key elements of Personio's success is its market position— competing against other established HR Software companies. Personio's competitors include large, well-established organizations such as SAP, Oracle, and Workday. These companies have long dominated the cloud-based HR software market and are seen by many as the forerunners in human resources technology.
Personio stands out among these competitors with its innovative technology and broad range of features that simplify HR workflows. Described as an end-to-end solution for SMEs, Personio is designed to replace multiple legacy systems with one simple platform. It uses powerful yet user-friendly features to automate many core tasks that typically take up valuable time for HR teams. These features include attendance management, onboarding, payroll calculation and employee reviews.
By streamlining repetitive processes and simplifying compliance requirements, Personio creates an effective user experience for its customers while saving them time and enhancing their operations efficiency.
Personio's Differentiators
Personio has built a fast-growing, intuitive cloud-based HR software platform that helps small to mid-sized businesses manage their human capital. The company stands out from competitors by providing industry leading features such as customizable onboarding, an integrated learning management system and automated payroll processes that give clients greater insight and efficiency.
One of Personio's key differentiating factors is its focus on user experience. Its easy-to-navigate design and simple, intuitive interface provides businesses with the necessary tools to streamline operations and foster strong collaboration between its users. Personalized set up support helps accelerate implementation timescales to ensure clients can quickly realize the benefit of the software. This streamlined process helps build trust with customers looking for a cost-effective solution that meets their needs.
Additionally, Personio offers a comprehensive benefits program which allows employers to customize their offering based on coverage options and budget constraints. Their online leave management platform helps managers easily track employee time away from work or utilize advanced scheduling options such as shift swapping or offboarding processes with just a few clicks. These powerful features distinguish Personio in a market where many solutions only provide basic functionalities.
Personio's advanced analytics capabilities give customers valuable insights into their hiring data trends, financial performance indicators and employee engagement metrics helping them make confident decisions about their people related strategies quickly and effectively.
Conclusion
Personio has been at the forefront of HR software providing innovative solutions for businesses of any size, and recently raised $200 million in its second Series E funding round. This demonstrates the company's commitment to continue driving its vision forward and expand its customer base.
Let's review Personio's overall success in the HR software and how it may affect the industry in the coming years.
Personio's Future Outlook
Personio is rapidly becoming a leading HR software provider in many sectors, primarily due to its user-friendly interface and comprehensive suite of features. It also has a strong global customer base that is growing constantly. As the HR landscape continues to evolve at an accelerated rate, Personio has proven to be an invaluable partner for mid-sized and large businesses across various industries.
Personio management anticipates that growth will continue when the vaccine rollout pans out and business operations return to the "new normal". This means more customers will be looking for easy-to-implement, trusty software solutions to help them tackle their HR needs. In addition, Personio's reputation has led other companies in the industry to take note, with a recent influx of venture capital funds signaling its future potential on both private and public markets. Furthermore, its team plans on adding new features and integrations in 2021. With these projected advancements, Personio looks set to remain at the vanguard of human resources technology well into the future.
tags = HR software company, closing of its pre-emptive Series E round, initial financing raised in October 2021, allinone personio series index meritechlundentechcrunch, allinone personio 125m series index meritechlundentechcrunch, allinone 125m series index ventures meritechlundentechcrunch, allinone 125m index ventures meritechlundentechcrunch, allinone hr personio 125m meritechlundentechcrunch, allinone personio 125m series meritechlundentechcrunch