If you don't work in the medical field, you may think that CPR training isn't relevant to your everyday life; after all, you don't have the lives of others in your hands as part of your line of work. However, this essential skill is one that everyone should learn, whether they're a nurse or a nail technician, because you may save a life.
Learning CPR has always been challenging, as many online vendors will teach you CPR training in the comfort of your home. However, you can become fully CPR-certified without ever stepping into the classroom through websites like Pro Trainings, which provide you with all the necessary skills at a highly affordable price. With the cost of training so low and the time commitment almost nothing, there's no excuse not to know how to save someone in an emergency: let's look at the three most critical reasons you need to sign up for an online CPR certification course as soon as possible.
Accidents can happen anywhere, at any time.
Everyone always thinks they won't be in an accident – until they are. This is especially true when we're in places that we've been many times before: we often let our guard down and believe that because there's never been a problem before, that there won't be a problem today. However, this is a fallacy because accidents can happen at any time no matter how safe a given area is.
For example, imagine that you and a friend are walking down a suburban sidewalk on your way to a party. You've been there hundreds of times before and have never encountered anything more menacing than a stray squirrel. Suddenly, a car comes careening down the road, hits a pothole, and flies up onto the sidewalk, striking your friend dead-on. Pedestrian accidents often result in highly traumatic and life-threatening injuries, especially if the car hits the pedestrian at a high speed, and time is absolutely of the essence.
Your knowledge of CPR could be life-or-death for your friend, especially if you're in an area with poor cell service or far away from the closest fire station.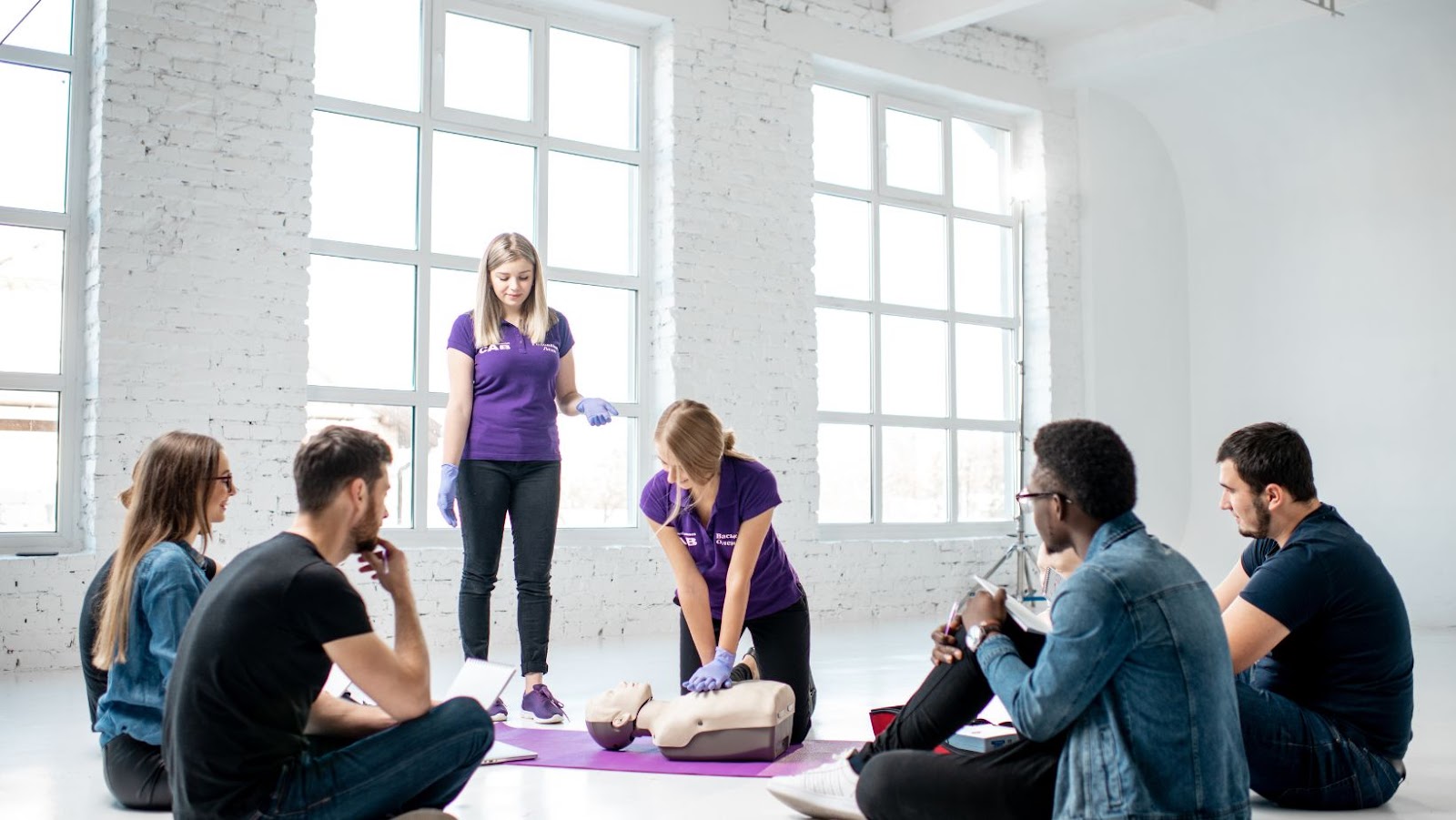 No one could have ever guessed this would happen, but because you were prepared for the emergency, your friend has a fighting chance at survival.
Knowledge breaks the bystander effect.
The bystander effect is a well-known psychological phenomenon in which being in the presence of others prevents people from acting promptly in an emergency, such as if they see a crime or witness a medical event. Sadly, the more people are present in a given situation, the less likely someone will intervene to help, as everyone assumes that another person will step up and assist.
However, knowing what to do in an emergency can help you break the bystander effect, as you'll feel empowered to take charge of the situation and begin providing the necessary aid. CPR is one of the simplest interventions you can take in any emergency, and also one of the most essential: knowing how to do it well and being confident in your skills will enable you to be the hero of the situation and save a life.
A course costs less than $65, but saving a life is priceless
All of us are concerned about costs, as we're all on a limited budget and need to carefully choose what's most important to us. However, you really can't put a price on knowing that you were able to give someone life-saving treatment during a medical emergency, enabling them to go home to their loved ones healthy and well.
With this being said, CPR courses are still very affordable, ranging from $35 to $65 depending on the intensity of the course.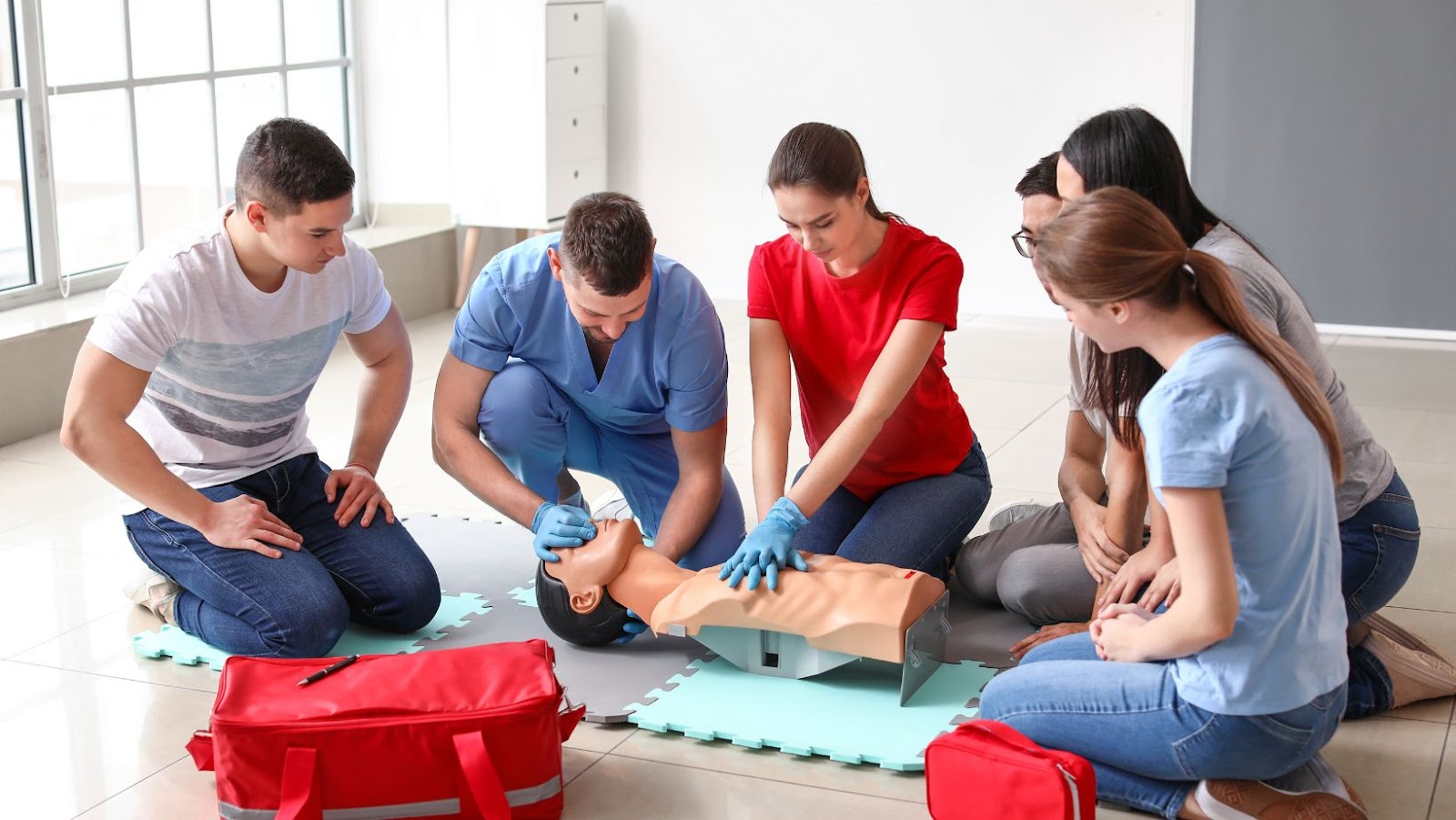 This is no more than the cost of a nice dinner out with family or a good pair of shoes, but it's an investment in the safety of your community.
If your loved one was experiencing a medical emergency while you were elsewhere, you would desperately want someone to know CPR and be able to keep them alive until medical help could arrive. You can pay it forward by learning this essential skill now, protecting other peoples' loved ones from experiencing heartbreak.
Conclusion
As a society, we all need to take care of each other in whatever way we can, whether that's by obeying traffic laws or simply being kind to one another every day. Learning CPR is just another way to be an upstanding member of your community, and it comes at a very affordable price. Be the hero that your city needs by taking a cost-effective online CPR course today.