Most people enjoy taking baths, but as pet parents know, the same does not apply to dogs. It's common for dog owners to deal with bath aversion by making it someone else's problem and taking their animals to professional groomers. While that's certainly one solution, there are also plenty of at-home strategies for bathing dogs of all breeds with all kinds of comfort levels surrounding the dreaded B-A-T-H.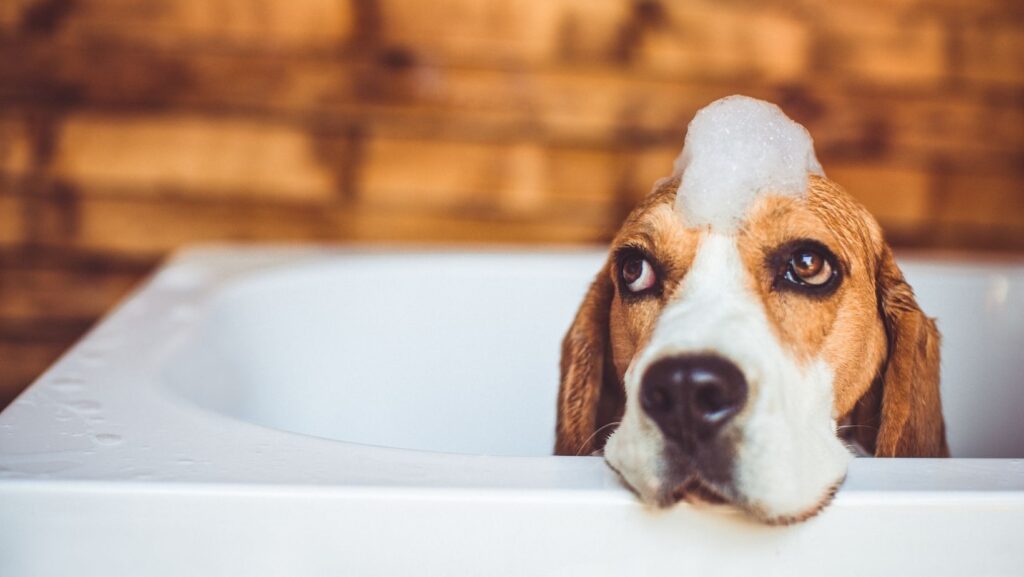 First Things First
Before offering specific tips, it's worth taking a moment to address a common question: how often should you bathe your dog? Some pet owners give their pups baths every week, believing that they are doing the animals a favor by keeping them clean. Unfortunately, that's simply not how it works for dogs.
People may benefit from bathing as often as every day, but their pets need a steady supply of natural body oils to promote healthy skin and hair. Bathing a dog as often as once a week can deplete those healthy oils, dry out a pup's skin, and leave that beloved family pet is struggling with unpleasant, itchy rashes. Unless the family dog has a skin allergy that requires daily bathing, try to stick to scheduling baths for once every one to three months and rinse off dirt as needed between scheduled baths.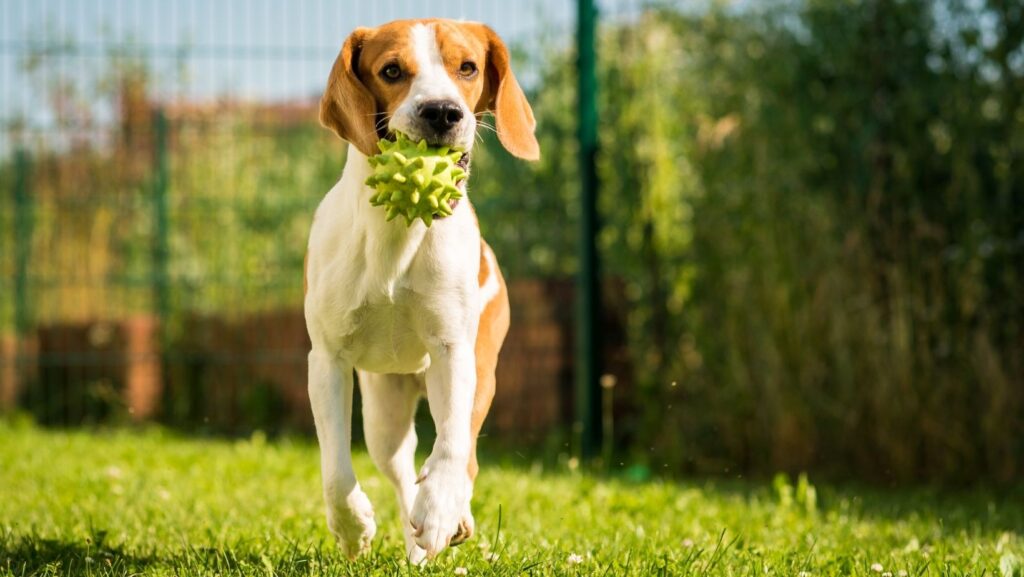 Set Up for Success
The first step to getting set up for at-home dog bathing is to make sure the dog is ready. For high-energy breeds, that means heading to the dog park or playing fetch in the backyard for a while. For less active, more food-driven dogs, try offering favorite treats before, during, and after the bath. For long-haired breeds, make sure to give their coats a brushing before getting the dogs wet since adding water to an already knotted coat can lead to matted fur. Finally, stay calm since dogs are infamous for being able to sniff out stress and other emotions.
Before bringing a dog into an at-home grooming station, take the time to set up a comfortable environment. Most people bathe their dogs in the bathtub, but larger breeds may be better off going through this process outdoors unless it's cold outside. Be mindful of the temperature of the water, the water pressure, and the air temperature, since shower heads with too much pressure, freezing cold environments, or overly hot water can all add to an already hesitant dog's discomfort.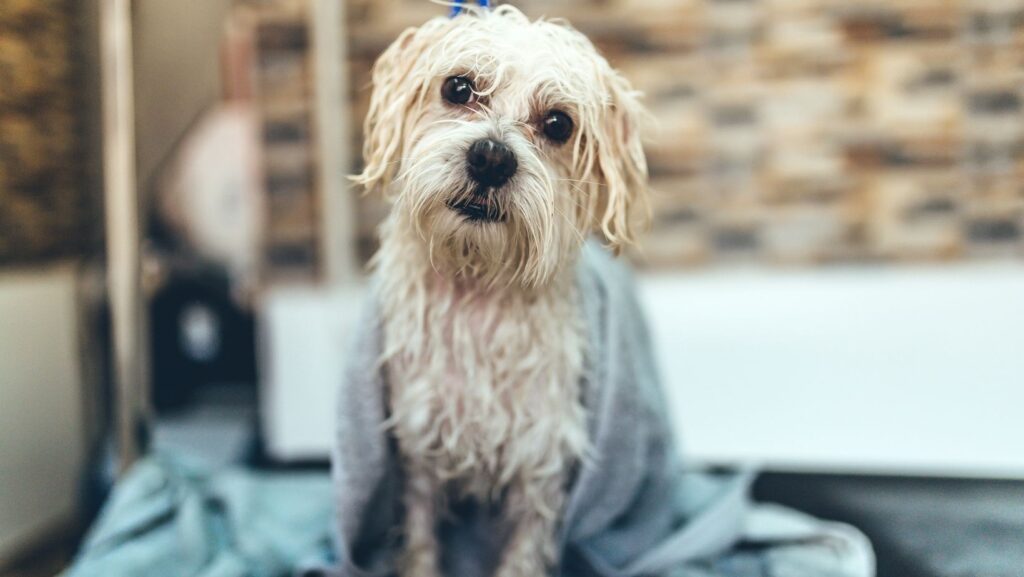 Stay Safe
Unless the dog is small enough to be restrained easily, it's always wise to have someplace close by to tether the animal. Mid-bath escape attempts are always messy, but they can also be dangerous to dogs and humans alike. It's also important for owners to:
· Test the water temperature to make sure it isn't too hot
Only use dog-friendly bathing products that are formulated for use on animals
Thoroughly rinse shampoo and conditioner to prevent contact dermatitis
Dry dogs thoroughly after each bath to prevent damp spots in their undercoats
Only use professional-quality bathing supplies
Use towels instead of blow dryers
It's also wise to keep plenty of treats on hand.
It Takes a Little Practice
Pet owners who don't feel comfortable or confident bathing their animals at home shouldn't be afraid to take dogs to the groomer. However, with the right equipment and a little practice, most dog owners can get the hang of giving their dog a bath at home. Bath-resistant dogs may also experience less stress bathing at home instead of at a groomer.