Fires are divided into Class A, B, C, D, and K sub-types. For a bit more context, Class A fires break out due to ordinary combustibles like clothing items, paper, and wood. Fires of Class B are liquid fuel fires ignited due to petroleum, jet fuel, or gasoline. Class C fires break out due to electricity issues like old wiring or faulty appliances. Fires belonging to Class D (albeit rare) break out due to metals like aluminum burning at high temperatures. Finally, Class K fires are similar to Class B fires, ignited by cooking fats and oils.
Did you know that out of all the above-mentioned classes, water can extinguish only Class A fires? The alternative option, fire extinguishing foam, is suitable for all classes (except for Class C electricity-induced fires). However, even these foams are divided into relevant classes, out of which we'll focus on Class B foams or Aqueous Film-Forming Foams (AFC) for this article.
The earliest discovery of Class B firefighting foam was made by a Russian chemist and scientist, Aleksandr Loran, in 1902. Though he developed the first AF to put out petroleum-based fires, it was not until the US Naval Research Laboratory (NRL) conducted research in collaboration with 3M Co. et al. that the modern-day firefighting foams consisting of Per- and Polyfluoroalkyl Substances (PFAS) came into existence.
These compounds were discovered in 1961, and within the same decade, the US Navy required all its military vessels to carry AF. A decade further and airports across the US were also using AFFFs to put out jet fuel fires within minutes. Fast-forward a little over four decades, and countries worldwide are putting a total ban on Class B firefighting foams. What happened in between, and what does the future hold for fire stations? Let's understand in detail.
AF Lawsuits: Water Contamination and Health Hazards
Though ETFs have a high efficacy rate with Class B liquid fuel fires, scientists have often raised concerns regarding their hazards to the environment and human life. In fact, the Harvard T.H. Chan School of Public Health considers this chemical group to be 'forever chemicals' because they do not degrade or break down in the environment or the human body.
This means their harmful effects can last indefinitely. For instance – The US Senate Committee on Environment & Public Works has published a list of at least 180 superfund sites across the US that are inhabitable due to PFAS contamination. The Environment Protection Agency (EPA) describes these sites as highly contaminated areas due to the dumping of hazardous wastes, either in the open or through improper management. While treatment strategies such as soil immobilization may work in containing these chemicals and preventing them from leaching into the groundwater, they are still in their nascent stages. With the Pentagon short on a cleaning budget, it could easily take decades before these active strategies are implemented.
In the meanwhile, the soil in the contaminated areas will be rendered barren, and the chemicals will leach into water supply systems, wreaking havoc on lives. Speaking of lives, the International Agency for Research on Cancer (IARC) identified Perfluorooctanoic Acid (PFOA) – the most studied group of PFAS – as a possible carcinogenic. This is further confirmed by the fact that a multi-district firefighting foam lawsuit is currently growing in the US District Court of South Carolina.
Thousands of lawsuits are awaiting settlements as the first-ever Bellwether trial took place, for which the City of Stuart's AFFF water contamination hazard was chosen against 3M Co. et al. The trial is on hold for now because 3M has agreed to settle the matter privately. The outcome of this case will directly impact the remaining water contamination and personal injury lawsuits involved in the AF MDL.
According to TorHoerman Law, plaintiffs have complained that the firefighting foam manufacturers never warned against the environmental and health hazards of their products (despite being aware). The common injuries suffered by the victims include cancers of the bladder, liver, kidneys, testicles, prostate, blood, breast, pancreas, and thyroid.
3M's Failed Attempts at Pleading Immunity
At the pre-trial stage of the AFFF lawsuit consolidation, 3M made rigorous attempts to save itself before Judge Richard M. Gergel. It passed a motion for summary judgment on the case, trying to waive responsibility based on US contractor immunity.
Essentially, the firefighting foam manufacturer argued that since its firefighting foam products were primarily manufactured for the US Navy, it gets to avail of the contractor defense. A contractor defense would limit the manufacturer's (in this case, 3M Co.) liability associated with the production of military products, provided they were manufactured according to government specifications.
The company expressed its disappointment when the court overturned its appeal but stated that the decision was a part of the summary proceedings where facts are examined in favor of the plaintiff. 3M continued to have high hopes for the upcoming Bellwether trial, showing confidence in the fact that it met the criteria for US contractor defense.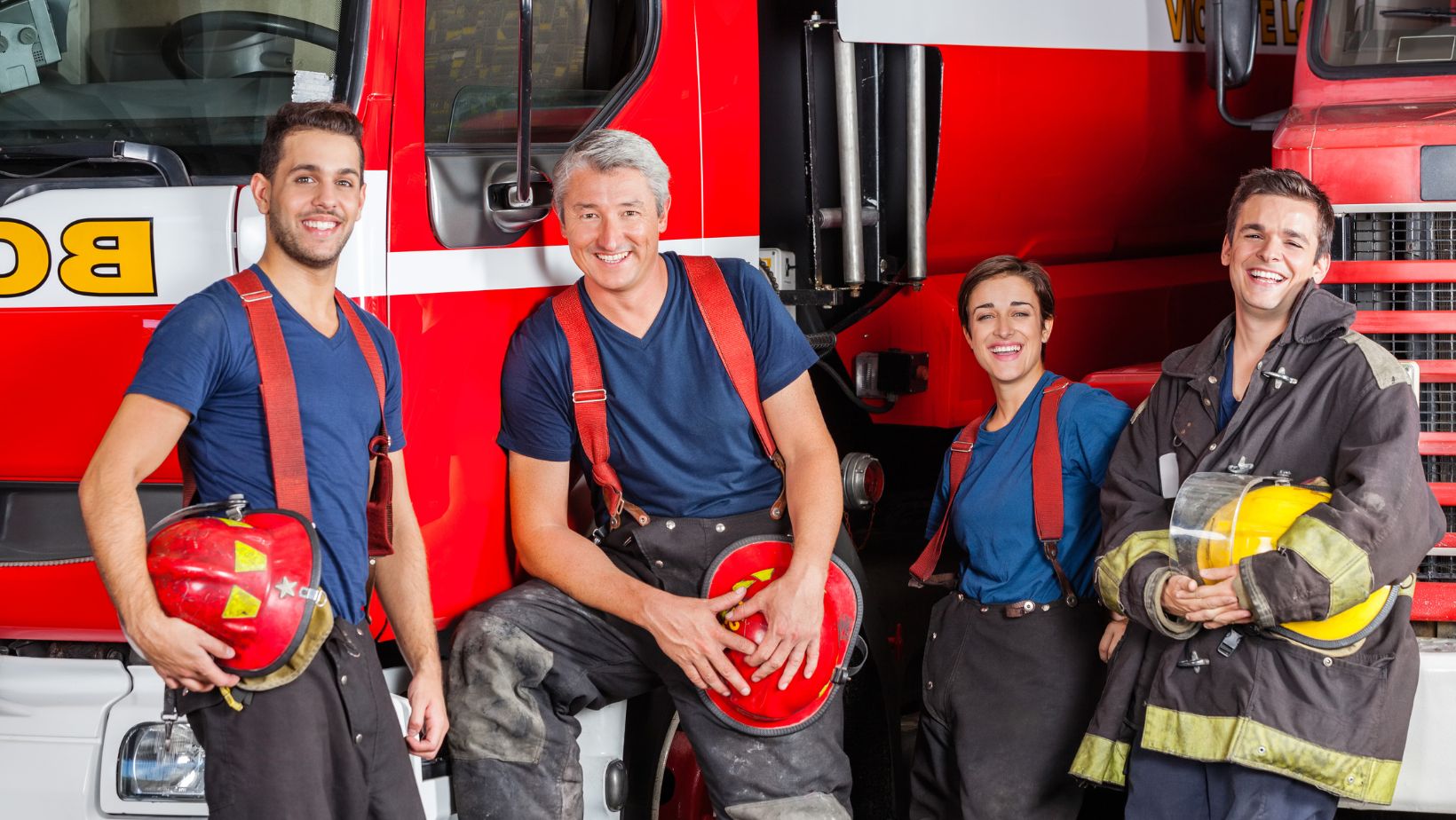 However, the trial did not go as per the company's plan as it was found that the US government had no idea that AFC contained PFAS until 2000. Not only that, but it was also discovered that 3M had already conducted thousands of internal studies on PFAS toxicity and their presence but never published any of them. Finally, 3M had to agree to a settlement in the City of Stuart water contamination lawsuit (the details of which are yet to be disclosed). This further reinforced that Class B firefighting foams had to be banned as the environment and lives were at stake.
National and State Bans Create Pressure
National and State governments worldwide were not waiting for the AF Bellwether trial to ban these harmful firefighting foams. For instance – The European Chemicals Agency proposed a total ban on 'forever chemicals' in February 2022. By 2030, all Class B firefighting foams have to be completely banned.
Since June 2020, the country has been following the EU Regulations to –
Limit the usage of AFC to Class B liquid fires.
AFC containing PFOA cannot be used for firefighting training purposes.
Testing of AF equipment was only permitted if proper provisions were available to contain chemical release and disposal.
Even the US has proposed to completely ban Class B firefighting foams by the end of 2025. However, states have outpaced the Environment Protection Agency (EPA) as separate laws exist to limit or ban the usage of AFC. For example – Some states like Washington have prohibited the use of AFC for training purposes from as early as July 2018. Others, like Vermont and Hawaii, have set their deadlines to July 2023 and October 2023, respectively.
Such strict regulations at the national and state levels are further creating pressure on firefighting foam manufacturers like 3M to stop production. In fact, the company has already stated that it would stop the production of all PFAS-containing firefighting foams by the end of 2025.
Possible Alternatives to AFC and Their Efficacy
Since it is clear that the gold standard for Class B liquid fires is about to change, can the firefighting world keep abreast? Concerns surrounding PFAS-containing AFC have existed for decades, and research on finding alternatives has been underway.
The singular aim is to discover firefighting foams that work as effectively as AFFFs but do not contain the harmful source of PFAS – fluorine. Researchers unanimously agree that it is a challenging task because the new fluorine-free foams have different properties and use different methods to put out liquid fires.
The biggest challenge, perhaps, is replacing the fluorine component – water alone will only aggravate liquid fires. It requires the AF concentrate to create a frothy mixture that easily sits atop the fire, smothering it in the process. Also, the AF consists of a slight electrical charge that opposes fuel, much like two magnets with similar polarities.
As a result, an extremely thin (almost microscopic) film is formed between the fuel and the foam bubbles that hold down the vapors and cools the fuel. While the fluorine-free foams also form a dense cover that contains the vapors, they do not create a film like the AFC. Hence, the new products only have a single mechanism for fire retardant, unlike AFFFs which had two.
Still, major advancements have taken place over the past decade, and the fluorine-free firefighting foam arena is crowded with companies like –
Foamtech Solutions – The Company claims to manufacture fluorine-free foams effective on high-risk liquid fires. The environmental and health impact is minimal to negligible.
Bio-ex – This Company's PFAS-free firefighting foams can be used for different purposes such as hydrocarbon fires, training purposes, multi-purpose for Class A and B fires, and jet fuel fires. The vapor-suppressing capabilities and burn-back resistance are said to be at par with AFC.
Closing Thoughts
The firefighting foam market is expected to grow at a CAGR of 3.8% by 2030, with Europe being the largest market. New players are expected to disrupt the space with products that can compete with the PFAS-containing AFC.
Will existing players (3M in particular) stay in the market? Yes, at least till 2025, when all production of AFC is banned. Should they choose to explore fluorine-free firefighting foam manufacturing, they may continue; otherwise, they will run out of market share.
As clean firefighting foam products appear on the horizon, the Pentagon still has its work cut out in terms of contamination cleanup. Not to mention the massive physical and psychological damages victims of AF foams have had to endure.