As a parent, it can be challenging to raise a child, especially a baby if it's your first time. Even if you have read as many books as you could get your hands on, nothing can prepare you for the real thing.
Ensuring the healthy development of your baby is a crucial step in paving the way for them to have a great life. Emotional bonding, brain development, and cognitive and language skills, are all aspects related to the development of your child. If you need a few tips to help you get started, this article will cover 7 that will help you ensure the healthy development of your baby.
Nutrition
An important aspect of the development of your baby is nutrition. You must ensure that your baby is getting the required nutrients and antibodies that promote overall growth.
Most importantly, nutrition plays a large role in the development of your baby's immune system. A popular option for many mothers is baby formula, such as goat milk based formula like Jovie Goat Milk Stage 3 for 1 year and older. Breastfeeding is recommended for newborns as the milk contains everything a baby needs.
Direct Skin Contact
Did you know that holding your baby in the first few minutes after birth is essential for early bonding behaviors? Research now shows that direct skin-to-skin contact is also greatly beneficial during your baby's first year of life. Holding your baby against your skin regulates their breathing, heart rate, and body temperature. Furthermore, it's needed for emotional development and breastfeeding.
Immunization
Immunization is a widely debated topic amongst parents, however research shows that your baby is protected from serious illnesses if you stay up-to-date with the vaccination schedule.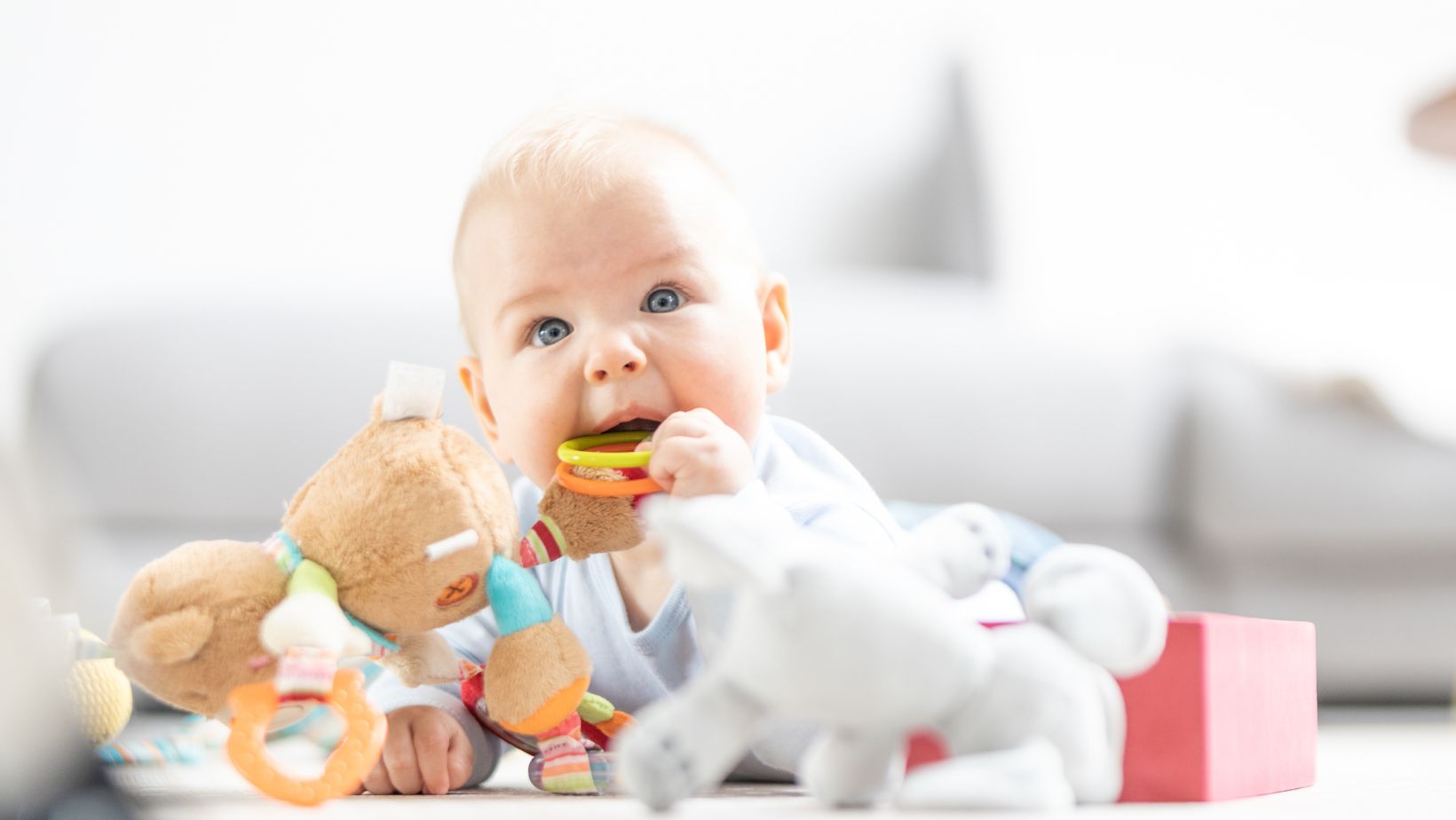 Many of these illnesses can weaken your baby's immune system which prevents vaccinations. Severe side effects of vaccinations are very rare. Typical side effects that your baby might experience include redness, some pain, and some discomfort. However, these side effects are nothing compared to the consequences of illnesses that can be contracted without vaccinations.
Stimulation
Mental development is just as important as physical development, and one way to promote the mental and emotional development of your baby is through stimulation. There are many ways to do this, depending on the age of your baby. If they are under 1 year of age, simply singing, talking or playing with them will stimulate their cognitive and sensory development. If your child is older than a year, there are many toys that will do the same.
Childproofing
To ensure that your baby stays safe, it's necessary to childproof your home. Before you know it your baby will become mobile, which means you need to create a safe environment. Hazardous substances should be kept out of reach, shard-edged furniture should be secured, and electrical outlets must be covered. If you have stairs in your home, you will need to install baby/toddler-proof gates. Remember to not leave anything laying around, as babies and toddlers will put anything in their mouths.
Balanced Diet
Your baby will soon grow up, and when that happens, formulas won't suffice. To ensure the healthy development of your baby, slowly start introducing solid foods when they are ready to eat them. Foods that you should include in their diet include:
Healthy fats
Whole grains
Lean protein
Vegetables
Fruit
It's important to introduce these foods slowly as they might cause an upset stomach if introduced too quickly. Furthermore, avoid foods that are highly processed, sugary, or overly salty.
Be Positive
Finally, to ensure the healthy development of your baby, be as positive as possible. Firstly, this relates to how you teach your baby. Everyone, from babies to adults, respond better to positive interactions than negative ones. If your baby is exhibiting a trait or behavior you want to reinforce, respond with warmth and love. Shouting or having an aggressive demeanor might be traumatizing for a baby, and they won't learn anything from it.